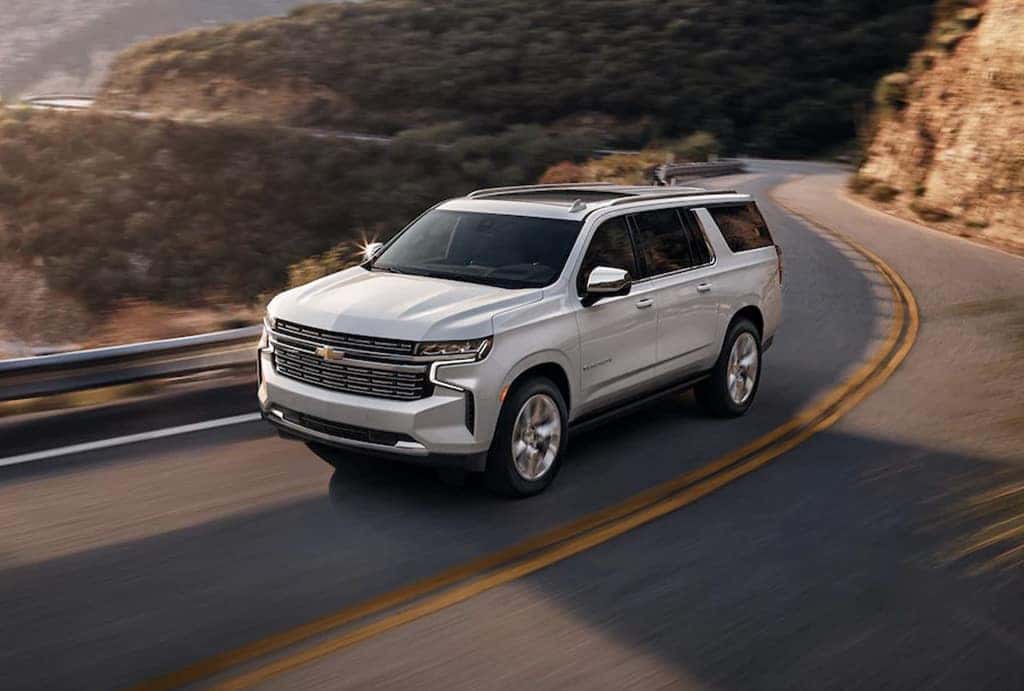 Whether it's a tight parking space or double-checking your trailer, the new Chevy Suburban's class-leading nine camera views keep you confident.
At 225.7 inches long and with seating for up to eight passengers, the revitalized Suburban is an absolute behemoth. So, Chevrolet made sure to cover every angle one might need to make navigating busy grocery store lots, narrow drive-thrus, and cramped parking garages a tad less nerve-wracking.
Let's See 'Em
Rear Camera Mirror – the rearview mirror doubles as a camera that gives a wider field of view than the traditional mirror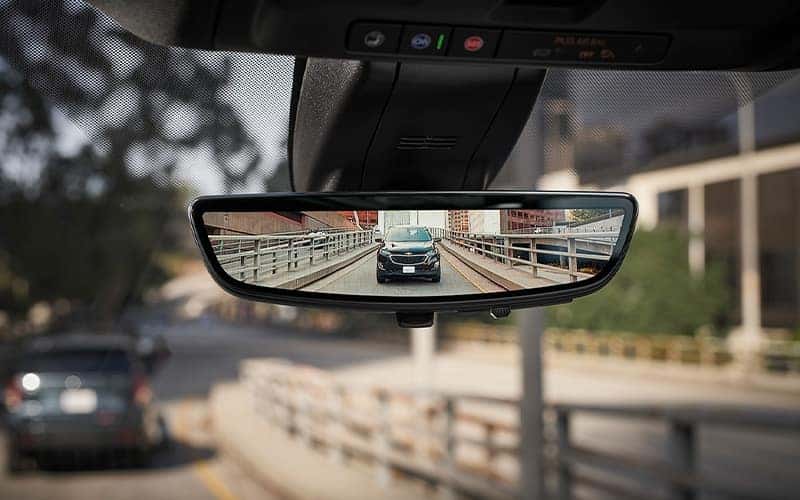 Lower your gaze to the 10.2-inch touchscreen for the remaining eight camera angles.
Rear Camera View – standard rear view that aids in reverse parking situations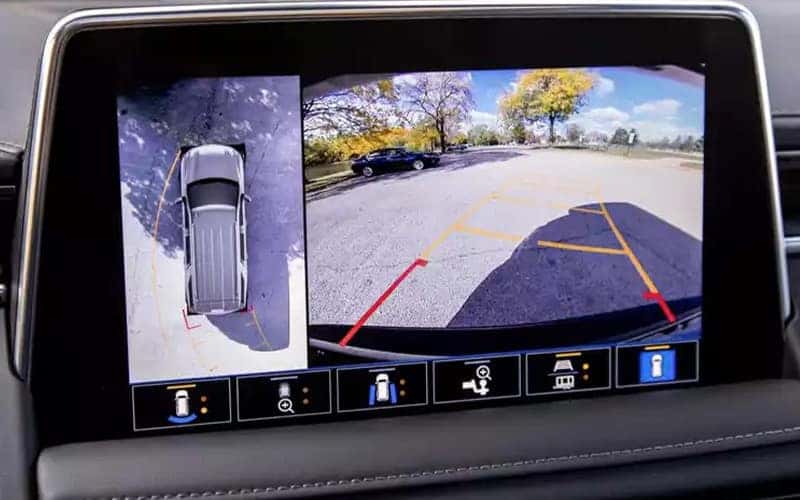 Rear Top-Down – helps you gauge clearance between the rear of the Suburban and whatever is behind you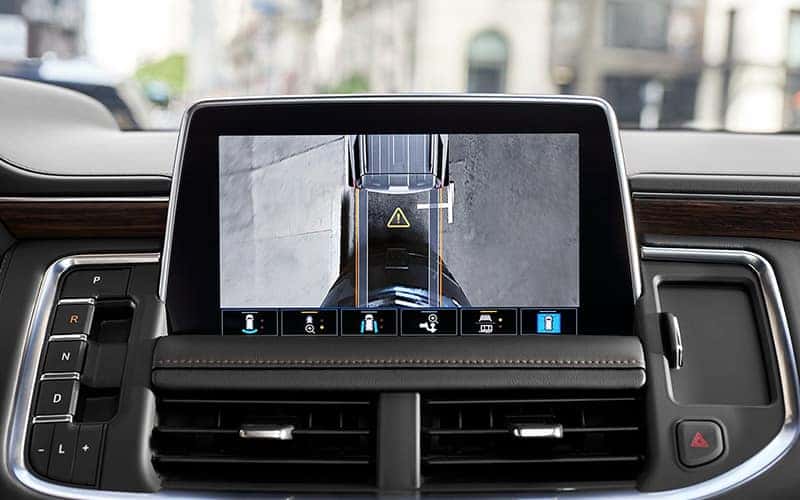 Hitch View – zooms in on the Suburban's receiver hitch to guide you to your trailer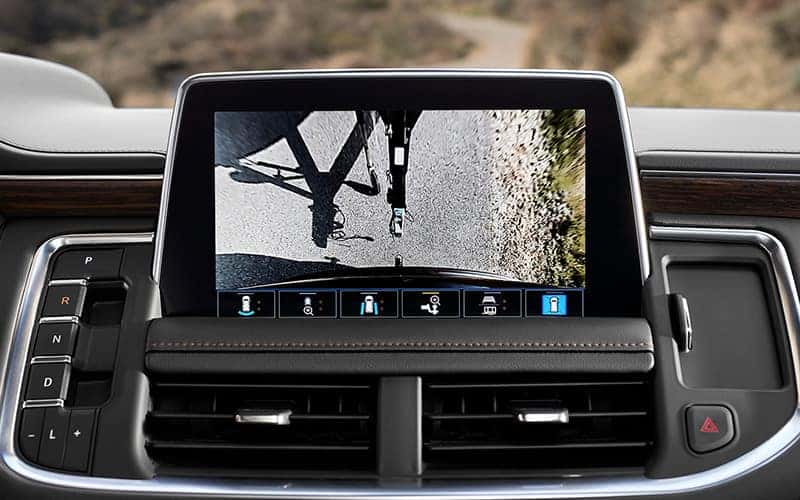 Rear Side View – uses cameras underneath the sideview mirrors to give a direct view of each side of the Suburban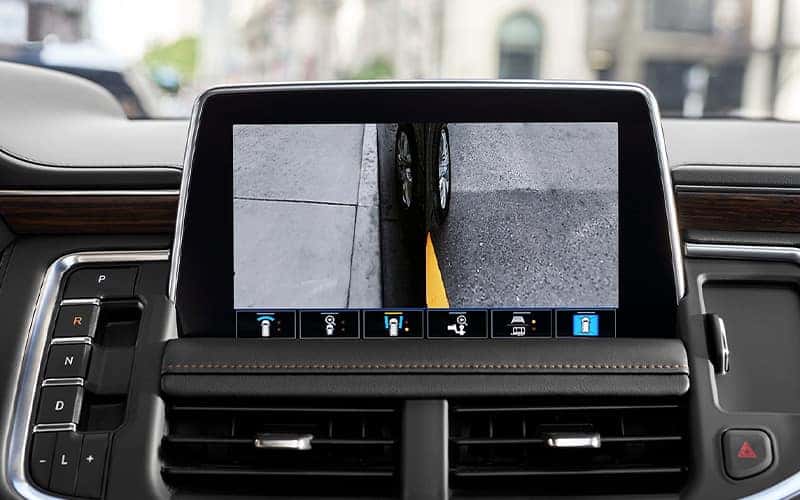 Front Side View – shows the position of the Suburban's front tires when turns are tight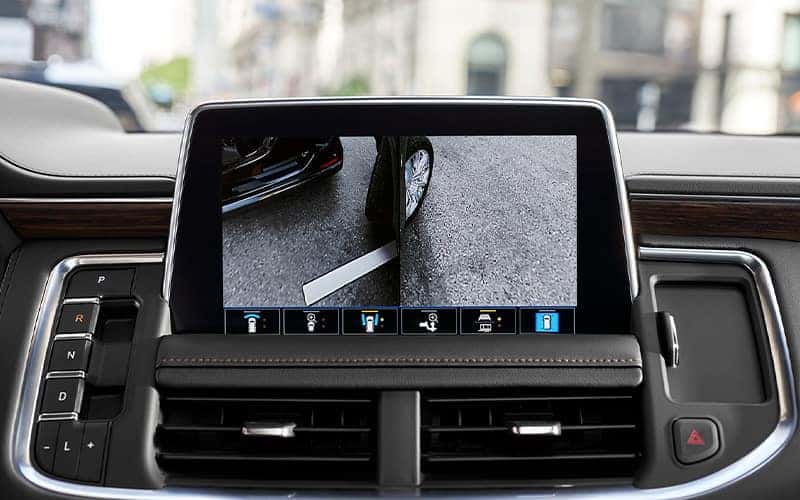 Front Top-Down View – helps you gauge clearance between the front of the Suburban and whatever is in front of you
Front Camera View – guidelines help you aim the Suburban's front end when you need to make the most of every inch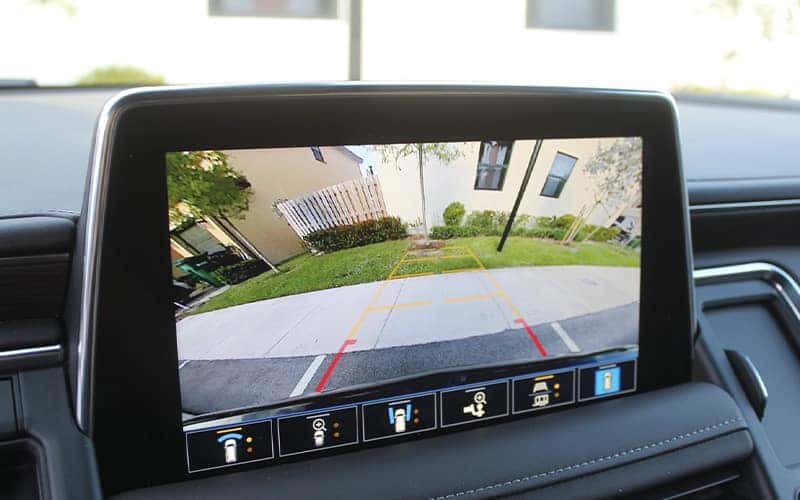 Surround View – splits the screen to pair a bird's-eye view of the Suburban's surroundings with either the front or rear view
They say an extra set of eyes never hurts. But an extra set of nine? You simply can't beat that. The new Suburban has you covered from left to right, top to bottom, and front to back.
Everyone has a rearview camera nowadays. But the all-new Chevy Suburban is the only one with nine. Test each camera angle with us at Garber Automall! Stay up-to-date on our blogs, inventory, and Chevrolet news by following us on Facebook and Instagram.
Sources:
https://www.chevrolet.com/suvs/suburban
https://www.chevrolet.com/content/dam/chevrolet/na/us/english/index/vehicle-groups/trailering-and-towing/trucks/02-pdfs/MY21%20Trailering%20Guide%20eBrochure%20v2.pdf
https://gmauthority.com/blog/2021/03/2021-chevy-tahoe-suburban-a-close-look-at-all-the-camera-views/
https://media.chevrolet.com/content/dam/Media/images/US/Vehicles/Chevrolet/Other/2021/suburban-tahoe/pdf/Tahoe%20&%20Suburban%20Camera%20Views.pdf
https://www.cars.com/articles/2021-chevrolet-suburban-6-things-we-like-and-3-things-we-dont-432188/