Prep Your Car for a Road Trip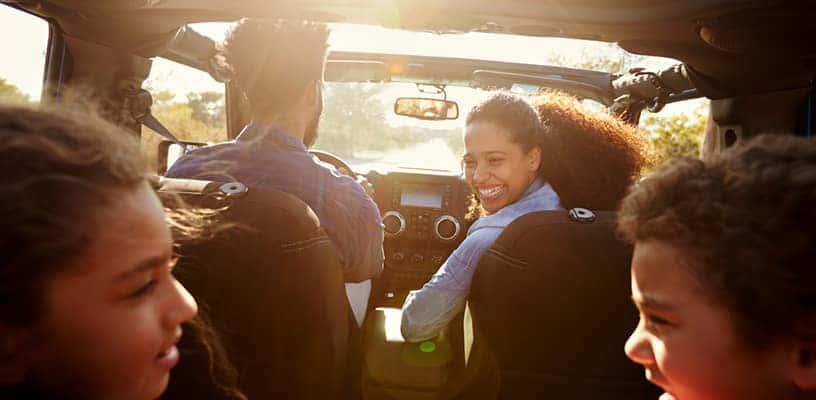 As summer pokes its head around the corner, it's time to get excited about the road trip you have planned! There are countless things to do to get yourself ready for a vacation, but what do you have to do to get your car ready? You're in luck because we've put together the definitive list of important things to check out for yourself or have a trained mechanic look into for you. Our service department has a multipoint check to help you get your vehicle in top shape before you take off, so make an appointment today and cross this off your list too!
We put these into two categories of checklists: things you can do at home and things you might want to have a professional do for you. That way you can do this in segments if you're pressed for time. But if you're not feeling car savvy, you can always have a friendly technician take a look at these for you, too.
What You Can Do At Home:
Tire Tread – Take out a quarter and stick poor George Washington's head into one of the treads. The top of his head should be at least a little obscured if there is still an acceptable amount of tread left. You can also look at the tire wear bars that run across the part of the tire that actually hits the road. If these bars are flush with the tread, you need new tires.

Tire Pressure – Make sure you have a good quality gauge, not the one that pops out of the inflator everyone beats on at the gas station. Look for a label inside your car door or gas filler door to find the correct pressure numbers for your specific make and model. Keep in mind that those are the figures for a cold tire.

Oil Level – This is the lifeblood of your vehicle so make sure you do not skip this step. Your oil levels should be full before you start a trip – and topping off oil is okay in this case if you're between changes. Even if it's not the freshest, your car will thank you for the additional oil and it could save you a ton of hassle. A car that runs out of oil on the road will not only strand you for the time being, but also may never come back to life.

Washer Fluid – Most often, it's fine to get the bottle of pre-mixed fluid, but if you want to keep extra on hand, save yourself some space and buy a jug of the concentrate. Pour some in your washer tank, then top it up with plain water following the ratio outlined on your new bottle of concentrate.

Light Bulbs – Check to make sure that they're all working and don't forget your blinkers! And if you plan to rent a car for your trip, get acquainted with how the headlights work before you leave. In unfamiliar cars, a lot of people assume their headlights are on when just the daytime running lights are activated, leaving the back end of their car dark at night. 
Battery Inspection – Don't get stopped dead in your tracks because of a dead battery. Check the terminals for corrosion that prevent power from flowing properly. If you feel that it needs some attention, neutralize and clean the corrosion with baking soda, some water, and a toothbrush. Wipe everything clean, then put the terminals back on and seal with battery terminal spray.   
What You Should Have Done for You:
Brake Pads – Usually your brakes will screech to let know it's time to change them, but that's not something you're going to want to have done when you're out on vacation. So have a professional take a look to make sure you're not due for a change. Just like with tires, brake pads have wear indicators that show you when it's time to replace them.

Oil Change – It's always a good idea to start a long trip with fresh oil and filter so that you know the long miles ahead aren't taking time off your car's life on the back end. 
Battery Test – This requires a battery tester to verify the battery's capacity, the charging system's health and how both perform under load. If you have any other work taking place at a shop, have them do this at that time.

Check Your Belt(s) – Most car engines have a single, critical belt that runs the A/C, alternator to charge the battery, water pump to cool the engine, and often the pump that makes the power steering work. That's a lot to go wrong if the belt breaks. You or your mechanic should check for cracks in the ribs on its underside or, most worrisome, small pieces missing from those ribs.

Tune Up – Regular maintenance is the best thing you can do for your vehicle to keep it in tip-top shape. Bring it to one of our ASE certified technicians for a complete servicing that can not only get you ready for your vacation, but also help you avoid issues before they become troublesome. Vehicles should get a check-up yearly to help you spot problems and diagnose them quickly so you can get back on the road and back to enjoying your life. Make an appointment today and get ready to enjoy your road trip!
See our Service Department Specials to get another idea of how we can help you better. Or if you're ready to make an appointment, call us now! See our Service Department page for more details.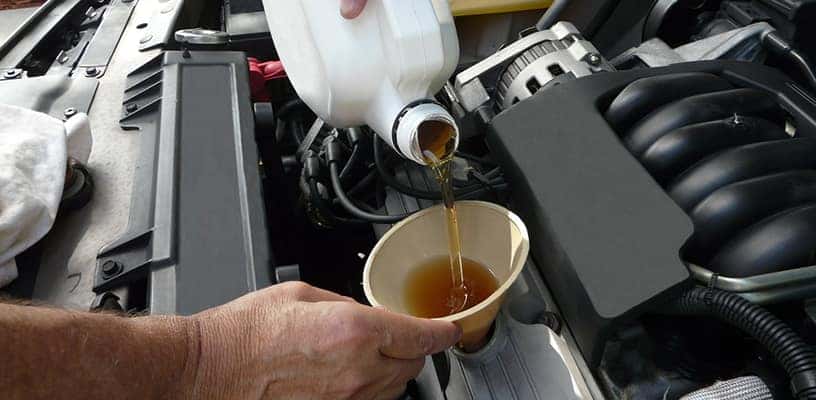 Join the Conversation
Comments
comments