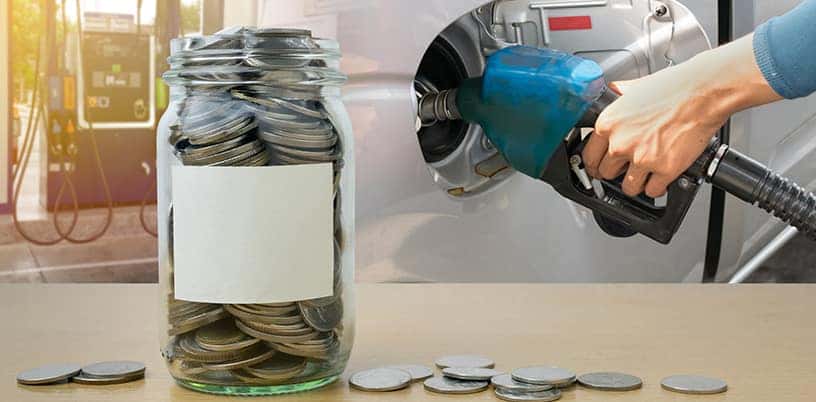 As gasoline prices are on the rise again, it's time to start practicing good habits that can help you take more time on the road in between fill-ups. Whether you're loading up for a weekend away or just looking to squeeze a few extra pennies out of each dollar, we can help you get more out of each tank. Below are a few helpful hints to keep you going longer, but if you have more questions or want to talk to an expert feel free to contact us or stop by for more personalized advice.
1. Don't Wait Until You're in the Red
I know it's tempting to drive until you're close to empty because you have places to be and things to do. However, if you do that every time, then you're going to get stuck going to the gas station that's closest instead of the one that has the best price. Get in the habit of filling up when your tank is still a quarter full so you can pick and choose the price you like best. Studies show that filling up on the weekend is when gas is cheapest.
2. Plan Your Routes
Use a smartphone app to map out your route and avoid getting stuck in a traffic jam that does nothing but wear down your gas and rev up your blood pressure. Most apps now let you know if there are detours, accidents, road closures or other travel hiccups that cost you time and money. Plus, you can usually plan your route to include nearby gas stations so you can streamline your trip even more.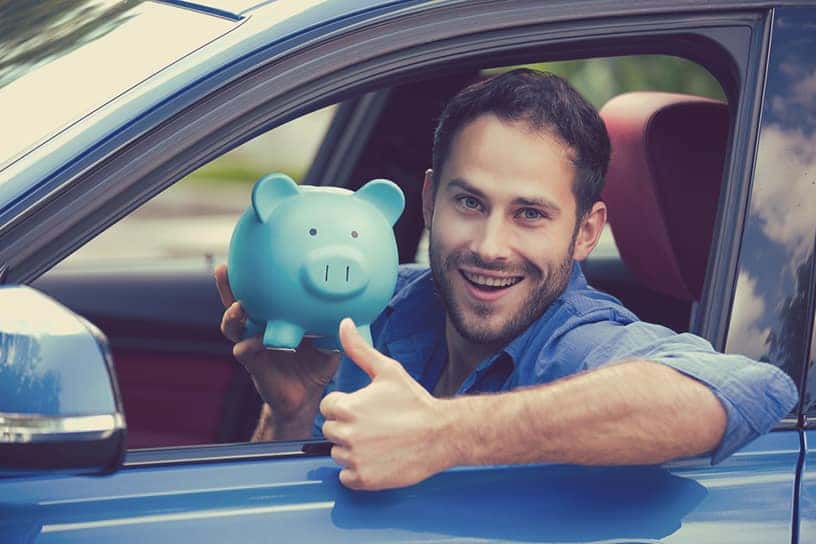 3. Stay on Schedule for Maintenance
This is one of those instances where you spend a little money now to save yourself a lot of money later. Your engine runs more efficiently when all of its working parts do their jobs right, so you can save money by keeping your car in good shape. When you stop by our Service Department, our ASE certified mechanics check everything from air filters to tire tread to fluid levels – even if that's not what you came in for! We provide a full-service oil change and multi-point check to help you keep your car in top shape.
4. Be Cool…Without the A/C
This one seems like it could be a tough one to carry out but with a little planning, you'll stay just as cool without asking too much out of your engine. When you park your car in a sunny lot, put up reflective shades to prevent the sun from baking the inside to begin with. Then when you start your car, immediately open the windows to let out as much of the hot air that did get stuck as you can. Using the windows to keep cool expends less energy in the engine than cranking up the A/C. You could just pick and choose the days you use A/C to save a little.
5. Leave the Kitchen Sink at Home
I know it's tempting to fill the trunk to the brim, but when you do, it causes the engine to burn through gas quicker in order to lug around that extra weight. If you must add extra cargo to the vehicle, it's better to use a cargo trailer that you pull behind you than attaching a container that goes on the roof.
Our team is ready to help you get back on the road with confidence. We offer full-service maintenance and help you set a schedule to keep your car in great working order. Stop by today to get an expert eye on your vehicle or set up an appointment to come in when it's most convenient for you!