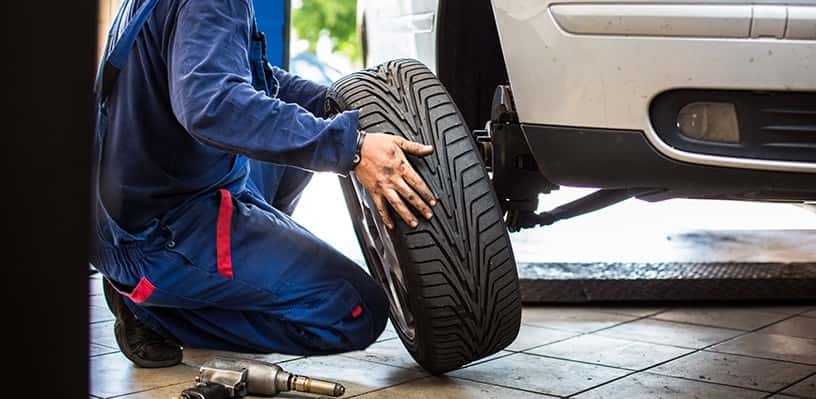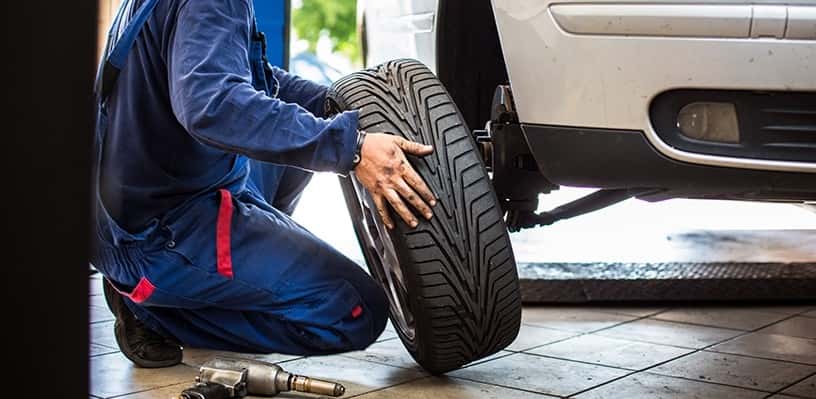 Tires are vital to the performance and safety of your vehicle but how much do you know about keeping them in good condition? Your vehicle's tires are an easy detail to overlook, so we answered some common questions to help you better understand when you should be changing your tires, what the different kinds are, and defined some of the jargon to make it easier next time you shop. If you have additional questions, please contact us, and we'll help you or make an appointment to bring your car in.
But first, why is it so important to have the best tires for your car? Choosing optimal tires can mean the difference between living with back pain from driving until you upgrade to your next set or feeling like you're riding on a cloud every time you take a drive. In wet weather, your tires are the only thing standing between you safely going about your way and hydroplaning into the car right in front of you. Some of the best tires can also help you save more on your miles per gallon, so spending a little more up front can keep more in your pocket down the road.
Below are answers to some of the most commonly asked questions about tires. If you want more information or would prefer to talk more in-depth about any of this information, stop by today and we'll go through it with you!
1. How often should I replace the tires on my car?
You should check your tires at 50,000 miles, but you might not have to replace them quite yet. The condition of the roads you drive on, your own driving style, and even temperature can have an effect on how quickly your tires wear out, so there is no one-answer-fits-all for this question. However, 50,000 is a good time to start checking on your tires by looking at the treads to see how much depth you have left. You want to start the process to have them replaced at 4/32 of an inch. If your tires are bald and there are no grooves anymore, go get your tires replaced immediately.
If you want to start shopping for tires before they're worn out, start when they are 4/32 inch in any one groove. That happens to be the same distance on a quarter between George Washington's head and the edge of a quarter. Put the coin, head down, into the tread grooves. If you can see the top of George's head, then it's time to start shopping.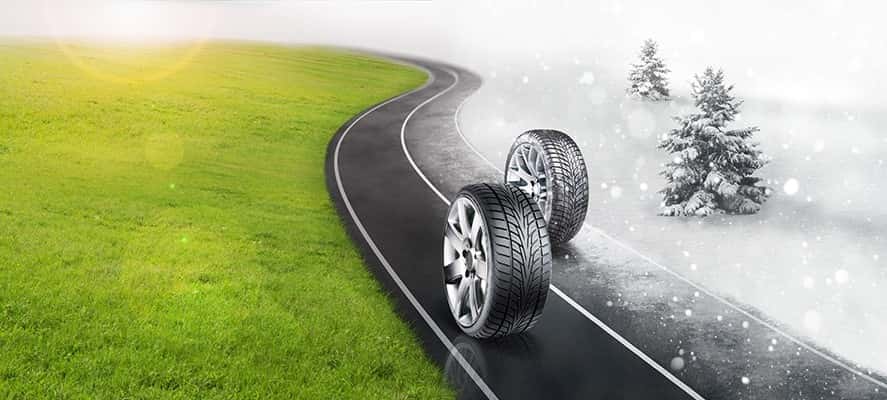 2. What is the difference between all-season tires vs winter tires?
All-season tires are constructed to handle a variety of road condition like dry roads, wet roads, and in many cases, even light snow. However, winter tires are built specifically to perform in winter conditions like low temperatures, ice, slush, and snow. These two kinds of tires are made with different rubber compounds, and the all-season mixture can become hard and brittle in temperatures under 45 degrees Fahrenheit giving you less traction, so you'll want to replace them before the weather consistently drops below that. Winter tires are made with special rubber compounds that stay pliable in the cold, giving you better grip and braking even in the coldest conditions.
Do you need winter tires? Yes, if the weather stays below 45 degrees Fahrenheit for any significant length of time, you should have winter tires. And you should get a set of four, so you can interchange all of your tires and not just two at a time. If you live in a place where it rarely snows and the winter temperatures stay relatively mild, then you can get away with using all-season tires all year 'round.
3. What size tires should I buy?
Each vehicle comes with a manufacturer-recommended tire size and typically you should stick to what they say. If you prefer to add performance tires, talk to your mechanic to make sure they'll work for your vehicle before putting them on. You can typically find your recommended tire size in any of these four places: in the manual, the driver's side door jamb, inside your glove box door, and behind the gas cap hatch. Check one or all of them to see which one you should buy, and we highly recommend sticking to that size to give your vehicle optimal performance and safety.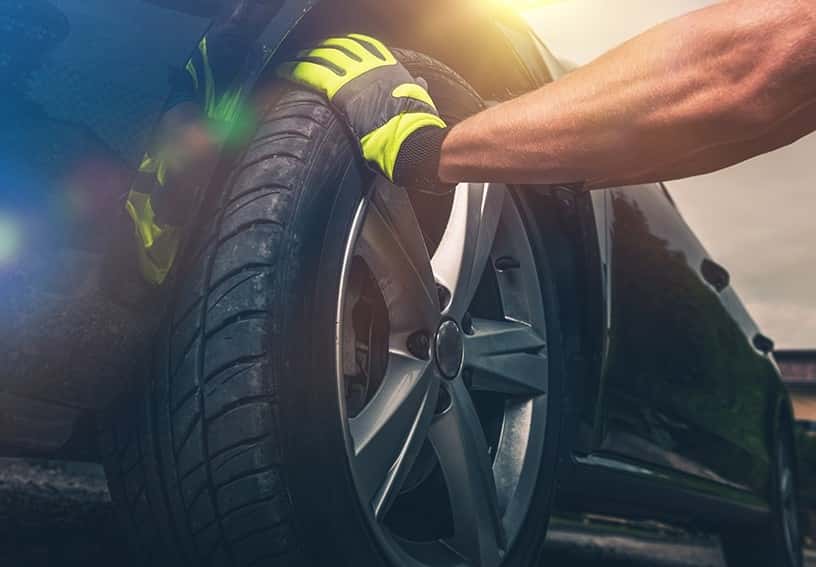 4. When do I rotate my tires?
Tires should be rotated every six months or 6,000 – 8,000 miles. Regular rotation can extend the life of your tires and improve performance because it evens out the wear and tear. The weight on the front and rear axles differ and cause the uneven wear, but you can mitigate it with regular rotation. It's also a good idea to have your tires balanced every two years as well to prevent further wear. 
5. Where is the best place to buy my next tires?
You want to go somewhere you can trust to take care of you and your vehicle. Our Service Center has ASE certified mechanics and plenty of experience to help you make those tough decisions with an informed opinion. We are invested in taking care of you and your vehicle so come to us with your questions about your car, and we'll help you make the right choice every time.
Make your appointment today to learn more about how you can treat your tires right and keep your vehicle running in top shape. Contact us now to get started!