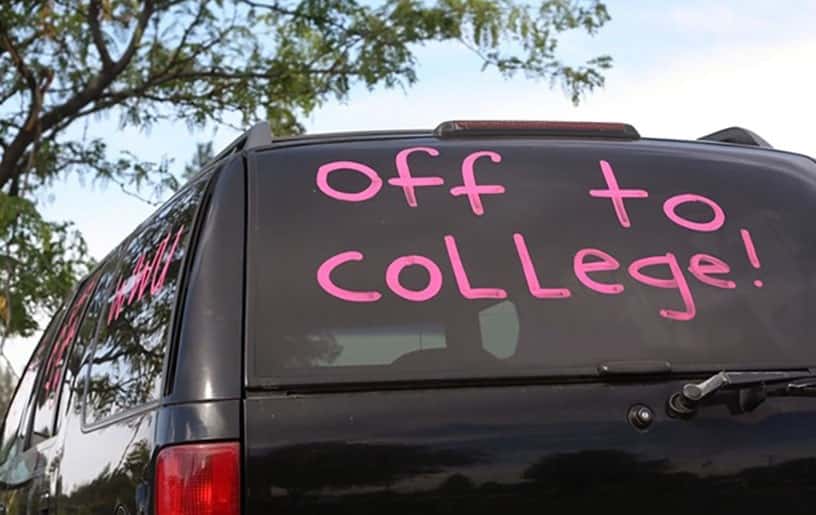 Going off to college means new responsibilities and freedom for a young driver, but what is the best vehicle to send your child with to keep them safe? It's not always going to be the same one they had driving around town as a teen, you want your undergrad student to have something reliable but not flashy. It should be roomy, but not too big. Below are a few rules to stick to when picking a car for your college-bound driver and a few suggestions of highly rated new cars to help you choose the right one for your student. However, if you already have a vehicle in mind, bring it into our Service Department for a checkup to send them off with confidence.
First, you want the vehicle to have high safety ratings. You can't control what other drivers do on the road but you can rest easy knowing that you've done your best to protect your child in their vehicle. The Insurance Institute for Highway Safety (IIHS) and the National Highway Traffic Safety Administration (NHTSA) both publish safety ratings for almost all current models and will give you a good idea of which vehicles are best for your young driver.
A vehicle with great gas mileage is a huge bonus to the typical broke college student. There's not much time for employment when you're focused on your studies so gas money is usually tight, which means finding a car that sips gas instead of guzzles it, is ideal. Consumer Reports puts out a yearly report of the most fuel-efficient vehicles to help you stay on top of what's doing well and what isn't.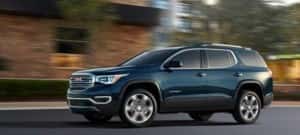 And lastly, a good car for your student should have plenty of storage options for moving or, better yet, coming home on the weekend. You don't want it too big or else the car is likely to come home with scratches on it, but you do want some heft for extra cargo area. Smaller vehicles have become very innovative with their seat folding structures to provide added space when the rear seats are down but nothing can beat those added inches where you need them for more cargo capacity.
All the new cars listed below are reliable, highly-rated in safety and fit the criteria above. The list starts with the smallest of the vehicles available and roughly goes to the largest recommended for school parking lots. We've added our opinion on what sets some of these models apart from the crowd but comment below with your suggestions on which vehicle is best and why! Then stop by our dealership today to take a test drive of the new car you're sending your high school grad off to college with.
2017 Acura ILX – if you're going to business or law school and need to look like you've already arrived, then this Top Safety pick is for you
2017 Chevrolet Cruze Hatchback – gas mileage starts at an EPA estimated 30 city/40 highway and Consumer Reports names this one of the Top Picks of 2017 overall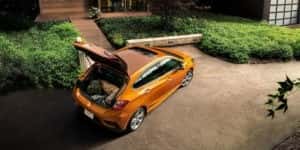 2017 Ford Fusion – the hybrid option here offers a greener footprint and a boost to fuel efficiency
2017 Buick LaCrosse – the latest refresh on this vehicle provides added panache to a tech-heavy powerhouse with high safety ratings
2017 Toyota RAV4 – as an IIHS Top Safety Pick+, you'll drive confidently and be able to bring all your stuff with the excellent cargo capacity
2017 GMC Acadia – in the premium trim, the liftgate opens with a wave of your foot under the sensor to make loading up all that laundry even easier
2017 Honda Pilot – for those students expected to run into snow, the available AWD on this vehicle give it an edge over the competition
2017 Jeep Compass – iconic Jeep style offers a touch of flash, but the new technology and safety features make this a smart pick