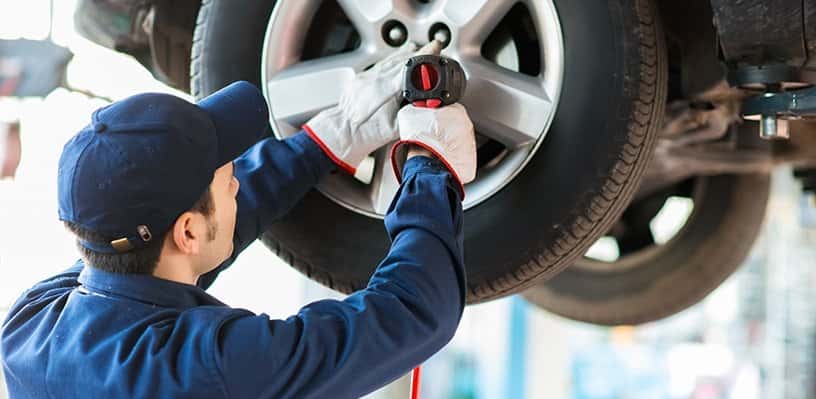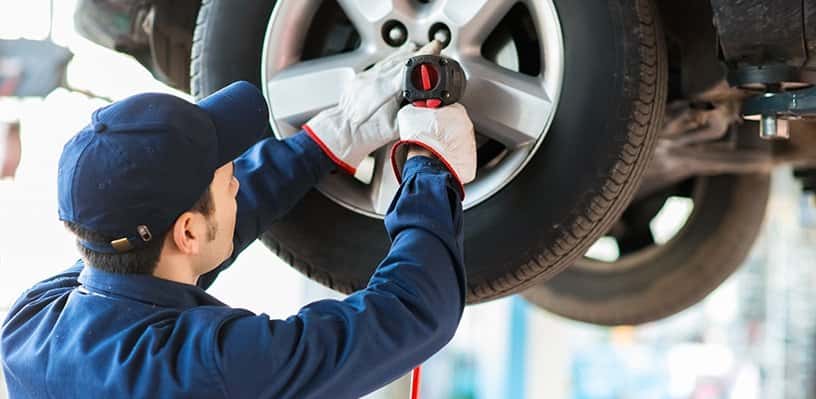 When the mercury starts to rise, you're going to want to find a way to keep cool and it's a good idea to do the same for your car. If it's in good condition it should be able to handle hot temperatures just fine but there are some small and cost effective methods to keeping your newer and older cars running in top shape through the summer months. We outline what you can do to prevent overheating of your engine as well as how to protect the inside of your car for comfortable driving.
Follow the steps below or if you'd like to have a professional opinion, contact our Service Department today to schedule a regular maintenance checkup.
In the Cabin
Park in the Shade
This seems like a no brainer but it really can go a long way to keeping your vehicle cool and in good shape. Avoiding constant direct sunlight takes care of what's under the hood as well as in the cabin, so look for trees, fences, or even other larger cars to provide shade for you. It's worthwhile to check for a nearby parking garage too and walk a few extra steps if there's no shade available in the parking lot.
Use a Sun Blocker
If you know there is no shade in your work parking lot or wherever you commonly leave your car, invest in a reflective sun shade to block out the sun. Keeping the sun off your vinyl or leather surfaces can bring the heat down pretty effectively but if you can't get a sun shade, some other options are to tint your windows, add a dash cover, or use blankets to cover your non-cloth seats. You might also consider leaving your windows cracked to provide more ventilation, but only if you feel safe doing so.
Cool Your Cabin Quickly
When you return to your car and it's hotter than you want, quickly roll down the windows to allow the hot air to escape.  Since hot air rises, close the upper vents and use the lower ones to push air out faster than just putting everything on full blast. Once the cold air from your air conditioning starts pumping out, then close the windows and switch the vents back to your preferred settings.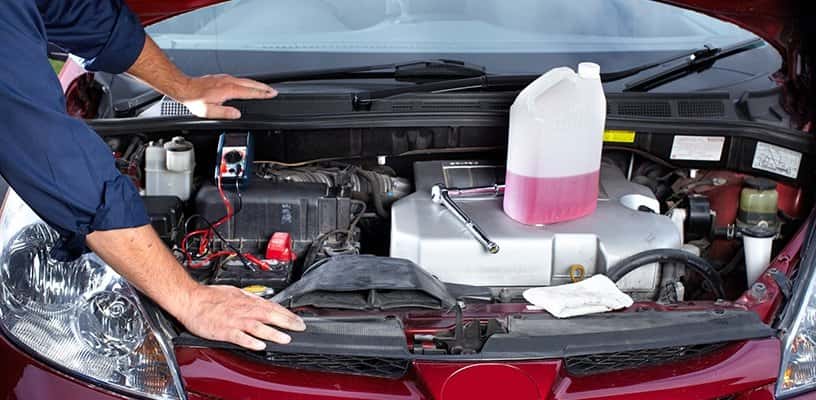 Under the Hood
Always Keep it Cool
In the summer, your engine is going to be a little warmer than it was in the winter anyway but watch your temperature gauge for extreme heat – even on your daily commute. When the temperature spikes that means there's a bigger issue in the engine that needs your attention so pay close attention to it. Your first action when the temperature rises, should be to pull over to a safe place to turn off the car and let it cool off. You can't do anything to a hot engine and letting it cool will give you time to talk to someone here at the dealership to help you decide your next steps. Contact us here.
Top Up Coolant
When the engine is cool, check your coolant level and top it off if needed. We can't stress enough the importance of waiting to do this task when the engine is not hot. The coolant system is pressurized so if you open it when it's hot, you could be putting yourself and those around you at risk. Typically you can buy your engine coolant premixed in its 50/50 solution with water, so just add it to the fill line indicated on the reservoir, then pop the cap back on and you're good to go.
Flush it Out
It's a good idea to have your dealership mechanic flush out your cooling system regularly – every 40,000 miles or 4 years, check your manual for vehicle specific estimates. This helps your radiator stay in healthy working order so it can regulate the engine efficiently and keep you cool on the road.
Routine Maintenance
Yes, it sounds mundane but regular checkups on your vehicle can go a long way toward preventing issues or catching them before they become bigger problems. For example, staying on top of your oil changes is essential in the summer as your car's oil helps remove excess heat from the engine, which means you go through it faster in the summer. And keeping your battery in good working order will keep you from ending up on the side of the road – we check your battery for free and can help you diagnose any issues early.
Be Prepared
In case you do find yourself in an unwanted situation on the side of the road, it's a good idea to have a vehicle emergency kit handy, just in case. Fill it with basic supplies like water (some for the radiator and some for yourself), jumper cables, a flashlight, and a first aid kit. If you want to go the extra mile, have an external battery pack to charge phones, road flares, and some non-perishable food in case of severe emergencies. With just the basics supplies, you can save yourself a lot of trouble and keep cool while doing so.
Stop by our Service Department today to get a full-service check up and ensure that you and your vehicle stay cool and safe this summer. Contact us to make an appointment today!