Spring has officially sprung, and finally, the nice weather is here to stay. That means it's time to get out your weekend warrior gear, pack up the pup and start taking those road trips you dreamed about all winter long. Bringing your dog along for the ride can be rough on the upholstery though and could even be dangerous for Rover without the proper accessories. Use these tips to confidently prepare your vehicle for road trips with your canine.
Safety First
You don't let your kids sit in the vehicle without a seatbelt on, so why would you let your pet? When dogs have free reign in the vehicle, they can easily lose their balance when you stop and cause damage to themselves, your vehicle, or even you. But with either a pet barrier or a road harness, you can secure your pup, so everyone arrives safe and sound.
Pet barriers are great for SUVs and other larger vehicles that provide plenty of space in the far rear. Brands like Highland, WeatherTech, or PortablePET allow you to install and remove a cage-like wall so you can maintain visibility with your dog and know they're safely where they should be.
Or if you prefer to have your dog sit in the cabin with you, Ruff Rider Roadie Dog Harness has a seatbelt designed specifically to fit comfortably on your canine. Adjust the length to suit your dog and quickly get on the road and on to your next adventure with peace of mind. However, with your pooch on the seats, you'll want to protect your upholstery.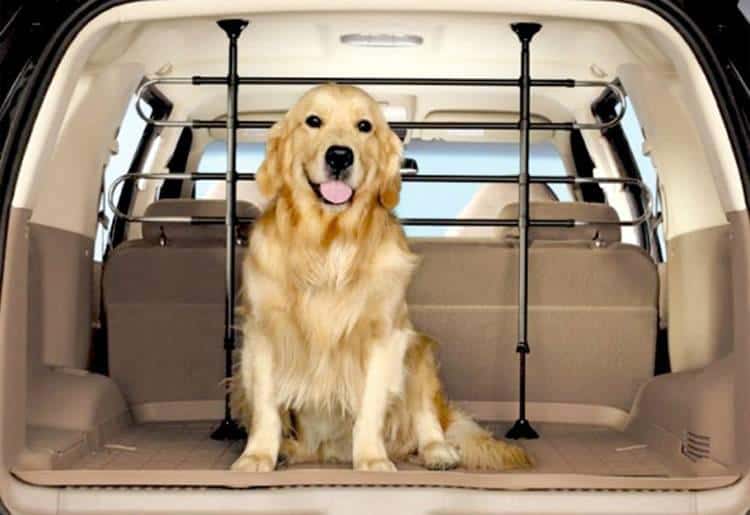 Keep it Covered
These aren't your grandparent's plastic seat covers. With advancements in fabric creation and production technology, you can protect your vehicle interior with custom fitting seat liners that look and feel swankier than some standard cloth upholstery. They're made of innovative, high-quality materials that keep your dog from sliding around and protect your vehicle's original interior.
Designed to take the use and abuse that even the largest dogs dish out, our seat liners hug the seat contours of your specific make and model with materials like leatherette or rubberized thermo-plastic. They clean up easily, they're custom-tailored for an exact fit, and many of them are padded to give extra comfort to your pup.
Talk to our team today to order the perfect seat covers and floor liners for your make and model vehicle. We make sure you're getting the best fit at the best price, so you and your dog will love the ride.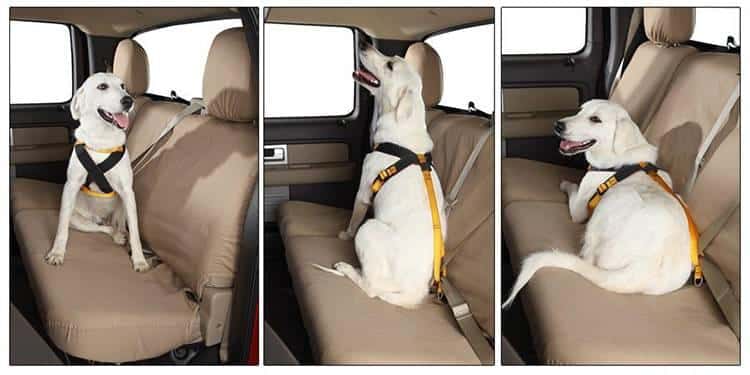 Cool It
Summer weather means the temperature in your vehicle could easily climb into the triple digits, so it's imperative that you plan ahead to keep your pup cool. Air conditioning and cracked windows are great when the vehicle is moving but if you need to stop for gas or run into the store for a last minute item, giving your dog proper ventilation is key to keeping them safe. At the same time, when the car is stopped, you also don't want to leave your windows down too far as to invite thieves or rain inside the car.
Add a few extra inches of overhang on your windows with window deflectors. They provide a cooling breeze for everyone in the car while still preventing unwanted weather or wandering eyes into your vehicle. They're quick and easy to install, while still providing protection when you need it for your pet and your upholstery. Talk to a team member to add window deflectors to your car today.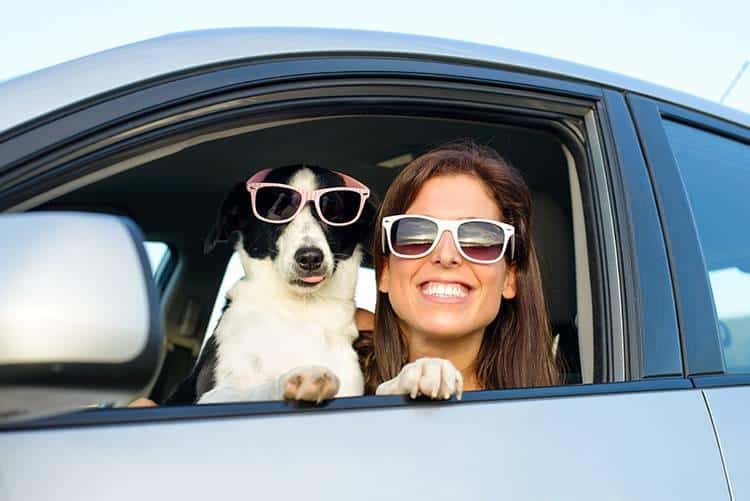 All Together Now
With just a little prep-work, your pup and your vehicle will be ready to ride the summer breeze in no time! Protect your pet with the right safety accessories; protect your interior with custom, fitted liners; and protect your valuables with tinted window deflectors – all of which can be acquired from our Parts Department. Stop by to have one of our team members help you pooch-proof your vehicle today!