Ford to Improve Manufacturing Conditions Using Video Game Tech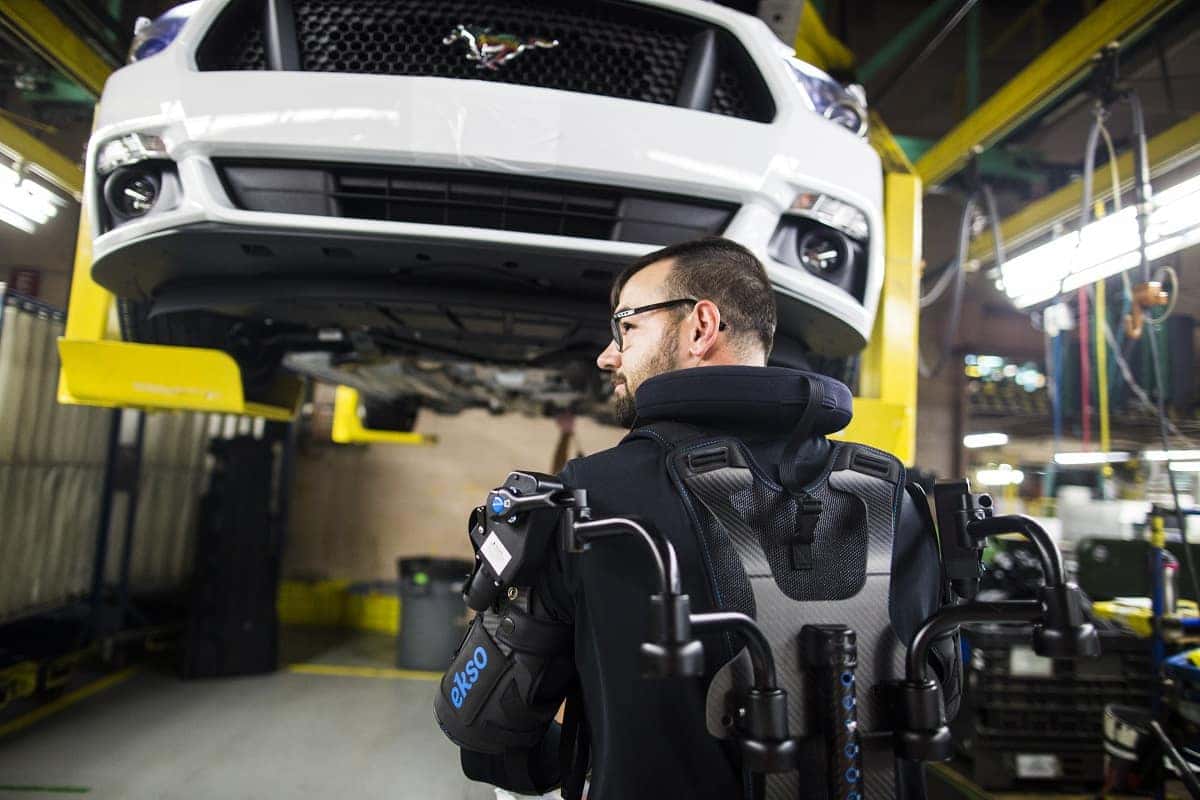 Today, there is so much technology that goes into building cars, but one thing has remained the same since the first-ever vehicle: humans. Though robotics have taken over many parts of the manufacturing process, there are still plenty areas that need a human's touch. But manufacturing can be a stressful and tiring job that can also result in unnecessary fatigue and injury. Ford just announced it is doing something to make these job easier on workers' brains and bodies.

Ford will use special suits called EksoVest with body-tracking technology to record workers' movements and find more efficient motions and to better lay out workstations. These skin-tight suits have 15 movement-tracking light sensors that four motion-tracking cameras use to record head, neck, shoulder, and limb movements. The system then uses these recording to build 3D skeletal characters that mimic the movement, and ergonomists analyze movements then make suggestions on how to adjust and design workstations so employees can work more effectively and with less fatigue.
Ford is rolling out these suits to employees at its Valencia Engine Assembly Plant, in Spain. Currently, 70 workers in 21 workstations are involved in the pilot program. After this pilot, Ford hopes to roll it out to more plants throughout Europe in hopes of gathering even more data to help workers.

For avid video gamers, this technology should sound familiar. It is the same technology video game creators use to create fluid human movement. It is especially useful in sports games, as gamemakers use them to record players' signature moves or running styles so the game looks more true to life.
Though this technology has yet to make it to the U.S., it still feels great to support a company like Ford that looks out for its workers. We have plenty of Ford vehicles to choose from here at Garber Automall. Come by today for a test drive or check out our online inventory to see if we have a vehicle that suits you in stock.
Join the Conversation
Comments
comments