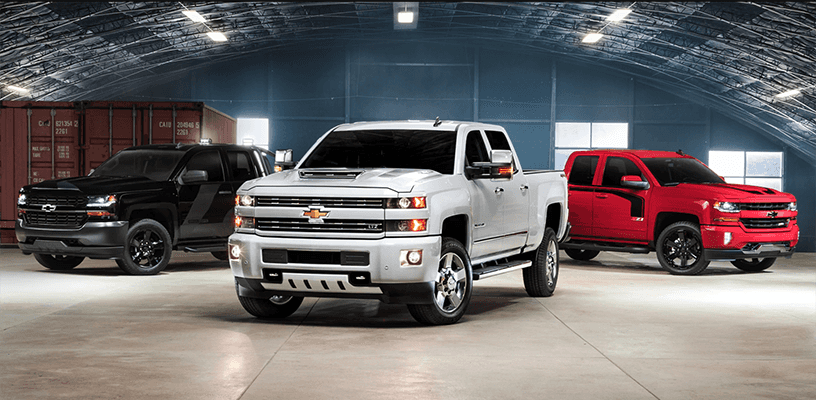 When you need a truck that inspires confidence and demands recognition, look no further than the 2017 Chevrolet Silverado 3500HD. It has power under the hood, plenty of variety to suit every driver, and has dependability that can't be ignored. Take a look at some of our favorite details about the Chevrolet Silverado HD trucks and then stop by for a test drive to discover yours! Start browsing our online inventory now.
Haul with Confidence
Thanks to the new available Duramax 6.6-liter Turbo-Diesel V8 engine, you'll have plenty of confidence in your truck, no matter what you're hauling. The 2017 Silverado 3500HD not only comes with massive torque numbers but also advanced trailering tech that gives you more command over your vehicle. This includes Trailer Sway Control which detects excessive movement and helps you correct it with the brakes, as well as a Trailering Camera System that helps you gain visibility into blind spots, enhances your ability to line up the trailer and hitch when backing up, and can even let you keep an eye on important cargo in the trailer.
Most Dependable Large Heavy Duty Pickup, Three Years in a Row
According to JD Power, the Chevrolet Silverado HD trucks have been the most dependable vehicles in that segment for three consecutive years and have earned the dependability award in the Large Heavy Duty Pickup segment. The study evaluates the issues reported by the original owners of 3-year-old vehicles to determine which models stand the test of time and continue to perform well even after extended use. Chevrolet is proud to say it puts quality and longevity into all of its vehicles because for the second year in a row it has taken home this award for the truck, car, and SUV segments. An honor no other brand can claim.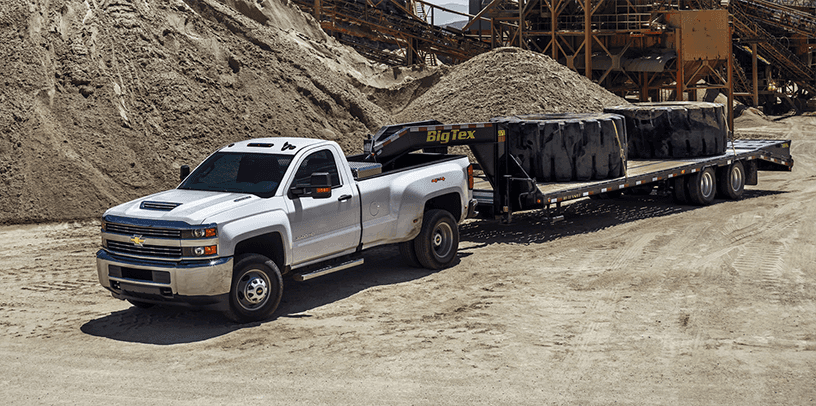 Special Editions to Match Your Style
There's your basic truck, and then there's the 2017 Chevy Silverado 3500HD with all its special editions so you can buy a truck that stands out in a crowd. There's a style for every driver, and each one boasts the quality and dependability you expect from any Chevrolet truck. For those who like to prowl down the road, the 2017 Chevrolet Silverado Midnight Edition, with its blacked out accents, rims, lights, and interior, will give you just the look you want. If you prefer a truck that makes a strong statement with aggressive racing stripes and bold sport-car accents, opt for the Chevy Silverado Rally. Or go the more refined route with the High Desert Package that gives you options to protect you from the extreme elements and, for the first time on a Silverado, keeps your ride smooth with Magnetic Ride Control.
There's so much to love about the 2017 Chevrolet Silverado 3500HD. There's style, power, and dependability – a winning combo in our book. Stop by today for a test drive or take a look at our online inventory now!
Images courtesy of Chevrolet Media