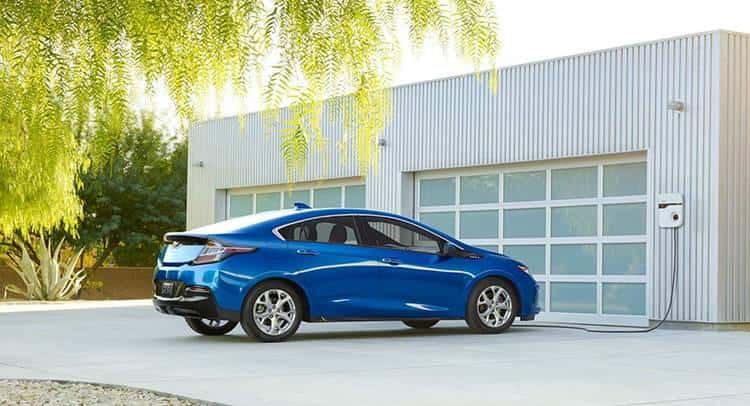 Chevrolet not only wants to push the boundaries of what a car can do but also refine their work into masterpieces that continue to push our industry in new directions. That's exactly what they did with the 2017 Chevy Volt. With more battery power per charge, more technology to thrill you in the cabin, and improved throttle response on the line, this latest model is sure to surprise and delight you.
First, let's discuss what's under the hood – and the seats. The lithium-ion battery, which sits in a t-shape under the rear seats and runs down the middle toward the front, is roughly 20% smaller than last years' model but offers 20% more charge! On electric power alone, you can go an estimated 53 miles before the combustion generator kicks in. And unlike most plug-in hybrid vehicles, the Volt's gas engine acts only as a generator to recharge the car's battery which can give you up to 420 miles with a full charge and one tank of gas. If that's not impressive, we don't know what is.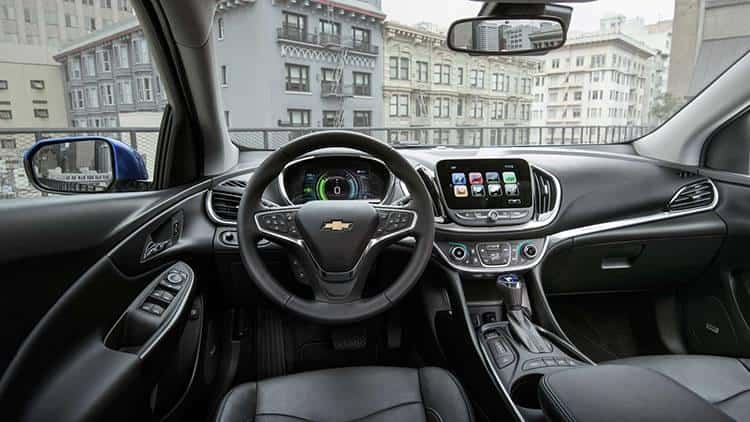 With more than 11 cubic feet of cargo room when the rear seats are folded down, this sedan is spacious and airy. The dash is elegant and intuitive thanks to high-quality materials and a center stack that offers just the right amount of features without becoming overwhelming. The 8.0-inch LED touchscreen keeps you informed and on track with energy usage meters, available navigation, and integration with Apple CarPlay and Android Auto. You'll have everything you need at your fingertips.
The 2017 Chevy Volt also has more active safety features than ever to give you more confidence when driving and keep pushing the envelope with this car. Thanks to adaptive cruise control and automatic emergency braking, you can prevent accidents before they happen and GM's Teen Driver feature allows you to instill good driving habits in young driver. Upgrade your ride to include the blind-spot monitoring, lane-keeping assist, and forward-collision warning for even more reassurance on the road.
Check out our inventory of current 2017 Chevrolet Volt models and then stop by to test drive one today.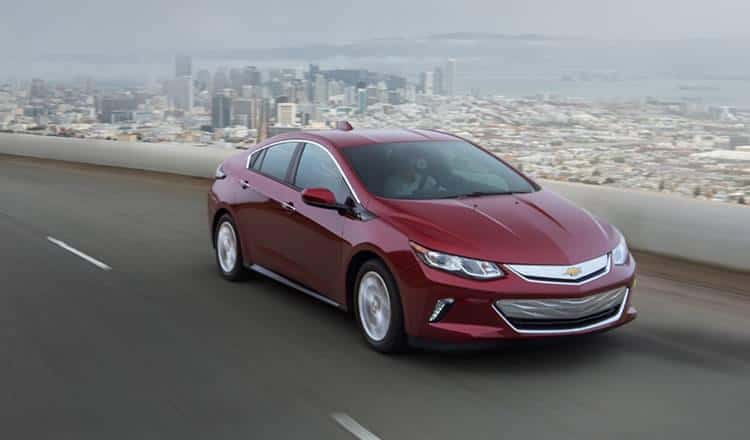 Photos courtesy of Chevrolet Media