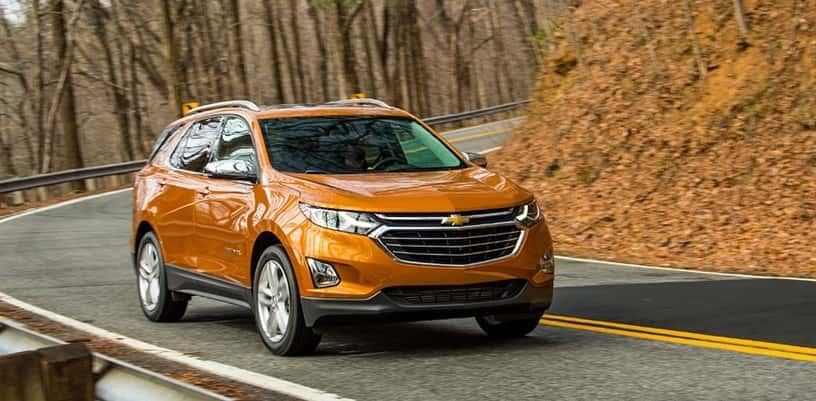 For the redesigned 2018 Chevrolet Equinox, the engineers upgraded the body frame of this compact crossover to make it stronger, lighter, and more nimble. As one of Chevrolet's most popular vehicles, it was also important to improve upon the safety features for this vehicle and that's exactly what they did. Let's take a look at what changes to expect for the 2018 Chevy Equinox.
For the 2018 model year, the Equinox shed 400 pounds of curb weight, which is roughly 10 percent of its mass, by making the frame out of a new, stronger alloy of metals that are much lighter than the previous models. With the new mass-efficient body, the turbocharged engine can propel the car faster than ever before. The starting model offers a 1.5-liter  turbo engine offers a great balance of fuel efficiency and performance. For those looking for more power, the 2.0L turbo engine offers 252 horsepower (188 kW) and can click off 0-to-60-mph sprints in an estimated 7.2 seconds.
"Think of it as core strength training," said Jill Dennis, lead development engineer. "The new Equinox's structure is leaner yet stronger, resulting in efficient performance that inspires confidence while also creating a more fun, safe and comfortable driving experience."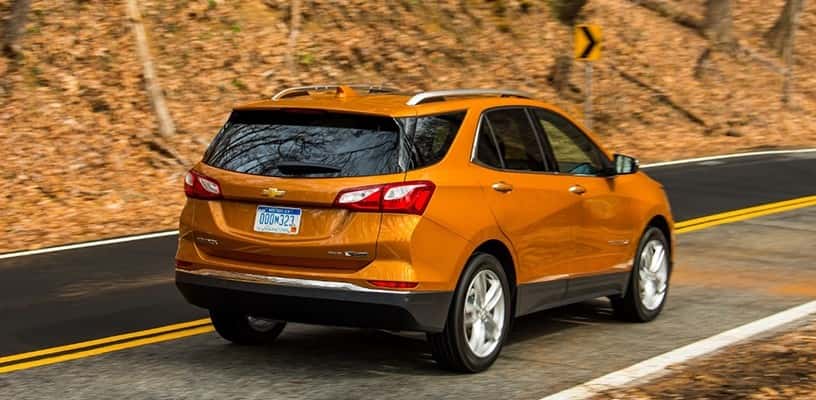 Also thanks to the added durable steel incorporated in the body structure, the new Equinox has a foundation that acts as a "safety cage" to surround passengers with safety. Combined with the already standard airbag system and the available suite of safety features, this vehicle is ready to keep you safe and help you arrive on time.
Take a look at the available Chevrolet Equinox options at our dealership today! Take a test drive to see what all the buzz is about.
Images courtesy of Chevrolet Media