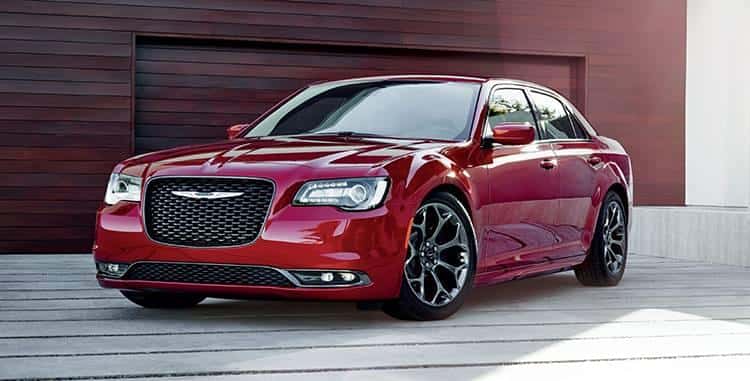 Enjoy a premium full-size sedan that's smart, stylish, and effortlessly powerful with the 2017 Chrysler 300. Available in the standard-setting Limited, the sporty 300S, and the luxurious 300 C and 300 C Platinum trim levels, you can find a 300 that matches your vehicle taste and driving needs. Take a look at some of our favorite details and find your specific reason to love this exceptional car.
The Chrysler 300 has powertrain options to match the different trim levels, so you'll have plenty of great choices to customize this car for you. The base model is powered by a 292-hp 3.6-liter V-6 engine that jumps up to 300 hp in the athletic 300S trims, and a leap to the 363-hp 5.7-liter HEMI V-8 engine is optional but also a lot of fun. Regardless of your choice of engine, you'll transition smoothly with an eight-speed automatic transmission. Rear-wheel drive comes standard, but you can easily opt for all-wheel-drive for better control when you need it. For a driving experience that smooth, responsive and quick off the line, this car has you taken care of.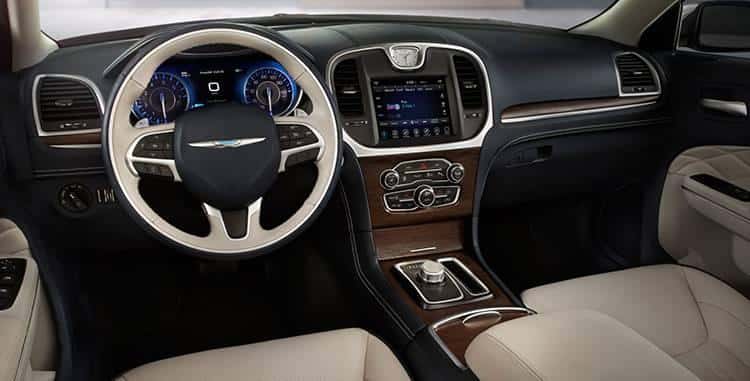 Inside the cockpit of this powerful prowler is a plush, thoughtful interior that puts the most vital features at your fingertips. An 8.4-inch high-resolution color touchscreen dominates the dash to give you access to the infotainment system that syncs with Apple CarPlay and Android Auto as well as well as navigation, weather updates, and more. Optional leather seats will hug you from the seats, and advanced quieting technology offers a comfortable and quiet ride that can't be beaten. And experience the road from all angles with a panoramic sunroof that brings the sky to you.
A variety of cutting-edge safety features is available for the 2017 Chrysler 300 to make this vehicle safer than ever. The Forward Collision Warnings with Automatic Emergency Braking helps you prevent accidents before they occur, the Lane Departure Warning with Lane-Keep Assist keeps you on track at all times, and the Adaptive Cruise Control gives you flexibility when you need it in traffic. With more active safety technology, you can drive more confidently in any situation.
Stop by today to take a look at our current inventory of 2017 Chrysler 300 cars or visit our list online here. Take a test drive and experience the magic for yourself.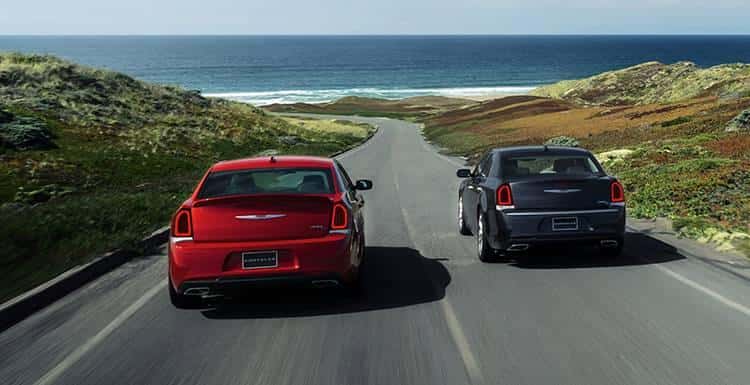 Images courtesy of Chrysler Media