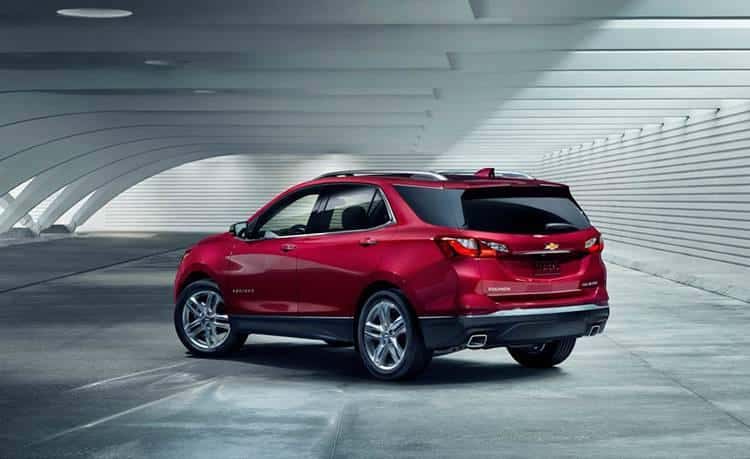 The newly redesigned 2018 Chevrolet Equinox received significant changes inside and out that have turned this hum-drum family hauler into a sleek powerhouse full of thoughtful details. Chevrolet has just made the build feature available on their site, so you know you can get exactly what you're looking for with this popular SUV.
The biggest difference between the new 2018 and the 2017 model is the weight. The Chevy Equinox dropped 400 pounds and several inches in all direction to great success. With the smaller imprint on the curb and the scale, this vehicle is quicker and more responsive than ever before, especially when you look at the excellent engine options.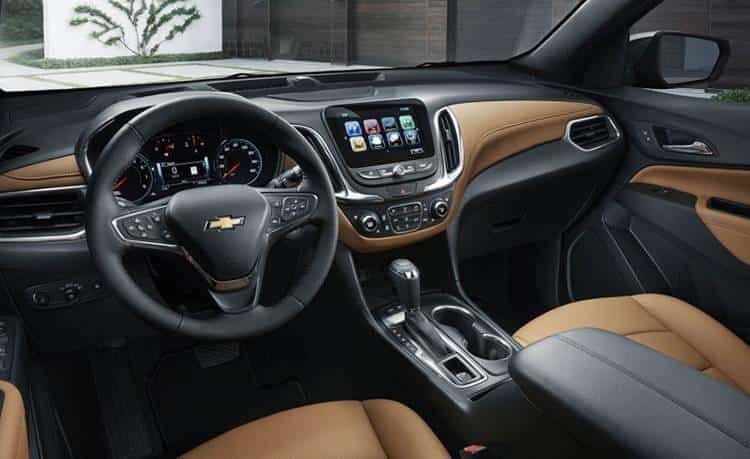 Leaving behind an antiquated naturally aspirated engine, you now have a choice between three turbocharged engines that all leave last year's model in the dust. Two gasoline-powered engines both mated to the new nine-speed automatic transmission measure in at a respectable 1.5- and 2.0-liters. The third engine is a 1.6-liter turbocharged diesel engine that gives you more miles to the gallon and laughs in the face of the diesel haters. All versions debut a new all-wheel-drive system that disconnects the rear axle's driveshaft when not needed for reduced friction and improved gas mileage all around.
Inside the vehicle is a fantastic suite of infotainment and connectivity features starting with the standard 7.0- or upgraded 8.0-inch touchscreen in the dash. Apple CarPlay and Android Auto are both compatible and the OnStar 4G LTE Wi-Fi hotspot means you'll always be in touch no matter where the road takes you. Just because the family is in the car with you doesn't mean work stops so now you can take care of both at once.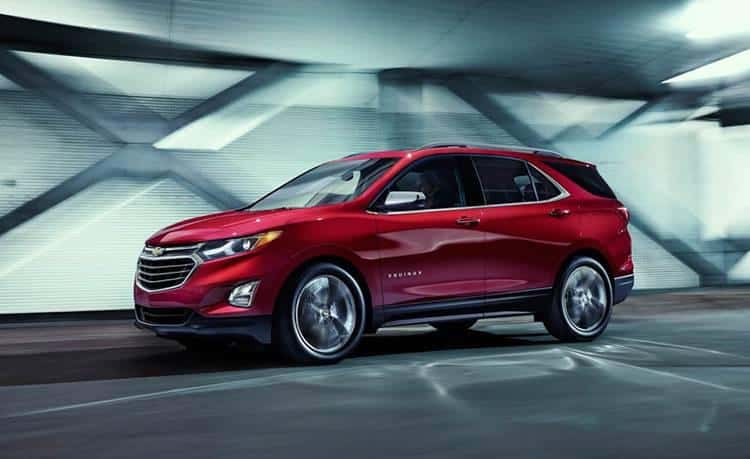 Safety features abound, too, starting with plenty of radar- and camera-based adaptive technologies to prevent accidents before they happen. The optional forward-collision warning, lane keep assist, lane departure warning, blind-spot monitoring and more, makes it feel like you have another set of eyes on the road with you even when you're driving solo. It's reassuring to know your car is as invested in your safety as you are.
The 2018 Chevrolet Equinox is coming soon to our dealership and we'd love to let you know when it arrives, contact us to get on our list of interested drivers. You can see our current inventory of Chevy Equinox models now or stop by for a test drive!
Images courtesy of CarandDriver.com