The 2019 Ford Ranger is Getting Ready to Return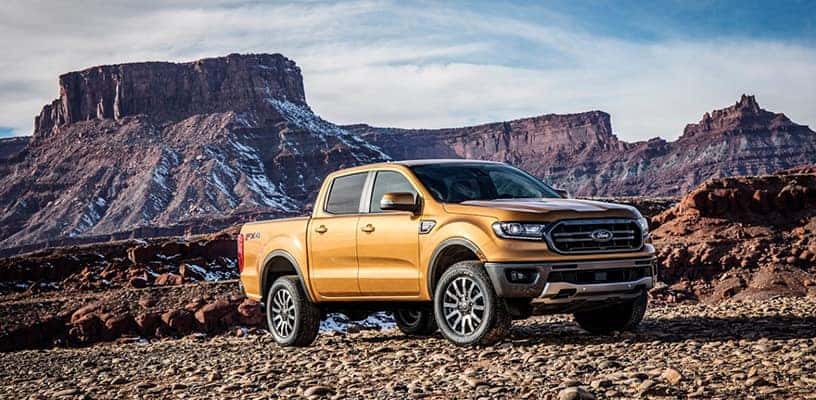 After a too long hiatus from the market, the 2019 Ford Ranger is getting ready to hit showroom floors. But first, the team is putting it through some very rigorous tests to make sure the all-new truck is up to the Built Ford Tough durability standards and ready for your latest adventures. From grueling lab tests to robotic testing too harsh for humans to endure, from jagged trails in the Australian Outback to the Arizona desert, Ford is doing what they call "torturing" the 2019 Ranger to make sure nothing stands in the way of your enjoyment on the road. Check out the details below and then check out our current inventory of Ford Trucks to start looking for your new vehicle today!
"We torture every component – from its high-strength steel frame to its EcoBoost® engine to its cloth and leather-trimmed seats – to ensure Ranger is ready for any season and nearly any terrain," said Rick Bolt, Ford Ranger chief engineer.
The Ranger testing is based on the same proven standards of the legendary Ford F-150. The team's intense approach to ensuring Ranger quality and capability starts in the lab, progresses to the proving grounds, and then is confirmed through intense real-world challenges in locations near and far.
At Ford's Michigan Proving Grounds, a fully loaded Ranger hits the brutal Silver Creek track with impacts so severe robotic drivers are used so humans don't get injured. In the lab, a four-post shaker table abuses Ranger for days to check against squeaks and rattles. In the real world, Ranger towing capability is tested in high temperatures on the unforgiving long steep grades of Davis Dam in Arizona, while the Australian Outback treats the truck to more heat and choking dust over harsh off-road terrain.
Offering purpose-built features like a Terrain Management System™, Trail Control, and blind spot monitoring with trailer support, plus a host of available adventure-ready features, the all-new Built Ford Tough Ranger makes its exciting return to the US markets in early 2019.
When it gets here, you're going to love the 2.3-liter EcoBoost® engine with Auto Start-Stop technology, designed to optimize power and efficiency using turbocharging and direct gasoline injection. It's also paired with the innovative, class-exclusive ten-speed automatic transmission that gives you ideal power and efficiency.
Plus, the FX2 (two-wheel drive) and FX4 (four-wheel drive) off-road versions get electronic locking rear differentials as standard, as well as other goodies including all-terrain tires, dampers tuned for off-road activity, a steel front bash plate, steel skid plates, and, of course, FX badging. Although tuned for more adventurous activities, the FX models have a ride height that remains the same, as Ford engineered the entire Ranger lineup to qualify as "high riders."
If you can't wait for next year and want to start shopping for your new Ford Truck today, take a look at our current inventory online now! Or, if you'd like to secure your new 2019 Ford Ranger, talk to a team member today. There's nothing quite like a truck that's Built Ford Tough. Experience one for yourself when you stop in for a test drive.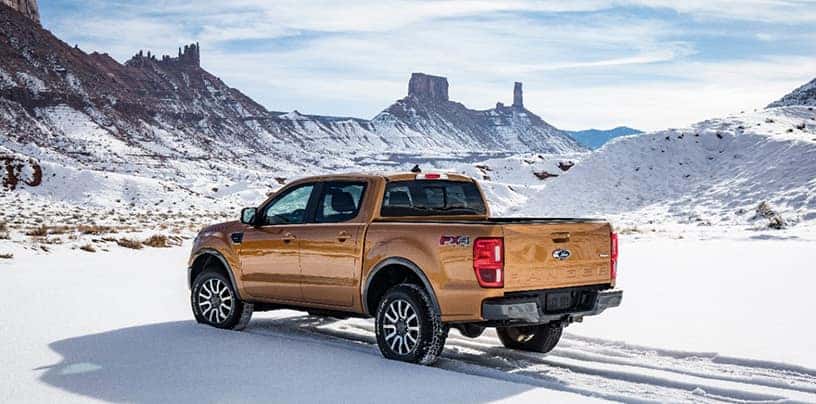 Images courtesy of Ford Media
Join the Conversation
Comments
comments