The 2017 Buick Enclave with Leather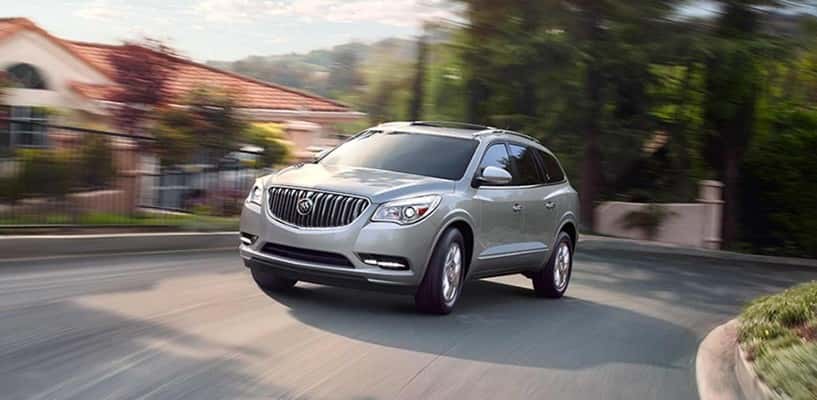 If you're looking for a vehicle with style, power, and grace, then you need to see the 2017 Buick Enclave with Leather. This trim level on one of the lineup's most popular crossover SUVs is packed with thoughtful and convenient details that make this vehicle a pleasure to drive. Plus, this month, Buick is offering a special discount on this upscale model and trim while supplies last. Check out our inventory now to see if we have one that matches your style and then set up your appointment today!
From the moment you take a seat in this driver-centric cockpit, you'll discover soft-touch materials on everything from the dash to the shifter to door locks. The leather-wrapped steering wheel is available heated, and the leather-trimmed, memory foam driver seat and front passenger seat are heated and cooled to keep you comfortable in all seasons. When you take this car on the road, it leaves road noises where they should be – outside the vehicle. This three-row crossover is quiet, comfortable and luxurious. Plus, with 4G LTE and onboard Wi-Fi, you can stay connected wherever you go.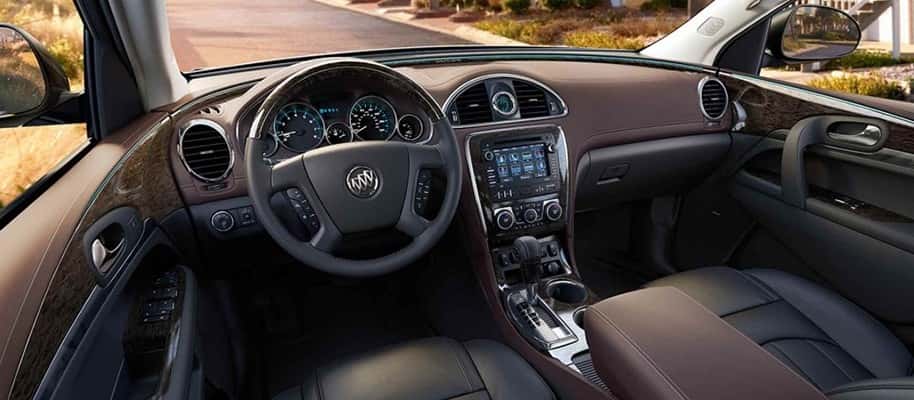 But the 2017 Buick Enclave is ready for more than just slow-cruising, it's eager to push the throttle wide open with a tap of your foot. Equipped with a 3.6-liter V6 engine, it earns a whopping 288 horsepower and has all-wheel-drive available so you can have added confidence in all weather conditions. This engine comes mated to a silky smooth six-speed automatic transmission that keeps you in the optimal gear and gives you top-of-the-line efficiency.
And you'll have added peace of mind on the road knowing the 2017 Buick Enclave earned a 5-star Overall Vehicle Score for Safety from the NHTSA. With added visual and audible alerts like Side Blind Zone Alert, Rear Cross-Traffic Alert, and Forward Collision Alert you'll have more time to react to an unwanted situation on the road and hopefully avoid an accident. But if you do need anything on the road, OnStar is there to help you deal with everything from navigating unfamiliar territory to requesting emergency services to changing a tire.
So while the new 2018 Enclave is rolling out and making its way to dealerships, you could instead get a great deal on an already excellent package. This 2017 crossover is primed with premium options, equipped with a powerful engine, and earns some of the highest safety ratings in its segment. What's not to love? Check out our current inventory of 2017 Buick Enclave models now and then drive home with an outstanding car today.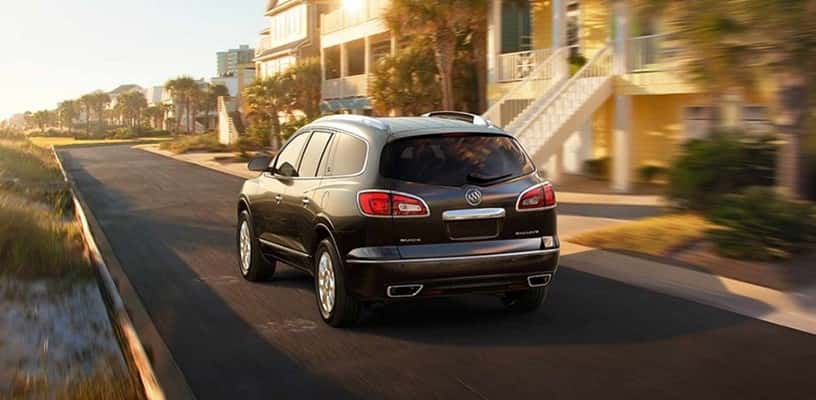 Images courtesy of Buick Media
Join the Conversation
Comments
comments