See the Buzz About the 2018 Chevy Volt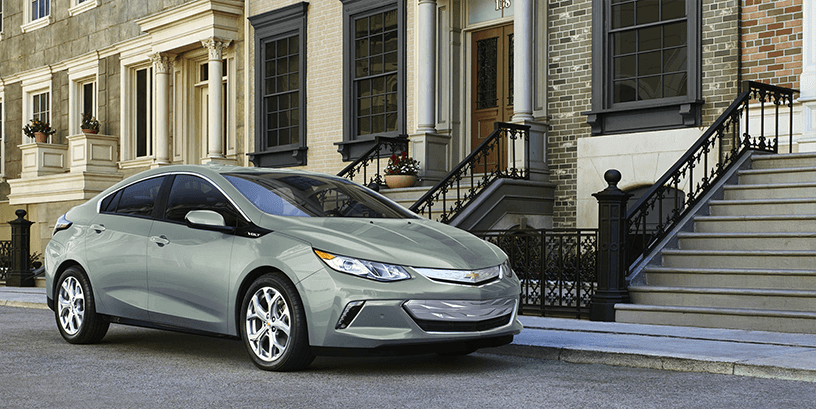 When you need a hybrid vehicle with endurance, dependability, and a dash of flash look no further than the 2018 Chevrolet Volt. It offers more pure electric miles than ever before, updated tech under the hood and inside the cabin, as well as more active safety features to give you peace of mind on the road. Take a look at the latest details of the 2018 Volt and find out why Chevrolet vehicles provide for a superb driving experience.
The 2018 Volt offers up to 53 pure electric miles before tapping into the gas and up to 420 miles for the battery overall after a full charge and a full tank of gas. That's more than most standard combustion vehicles can claim. Plus with a battery that charges in about 4.5 hours with available 240-volt charging unit means you can spend more time on the road. And our experts at Chevy say that you can expect up to 1,000 miles of range on the vehicle between gas fill-ups with regular charging. The 1.5-liter direct injection fuel engine helps recharge the two electric motors to give you more charge wherever you go.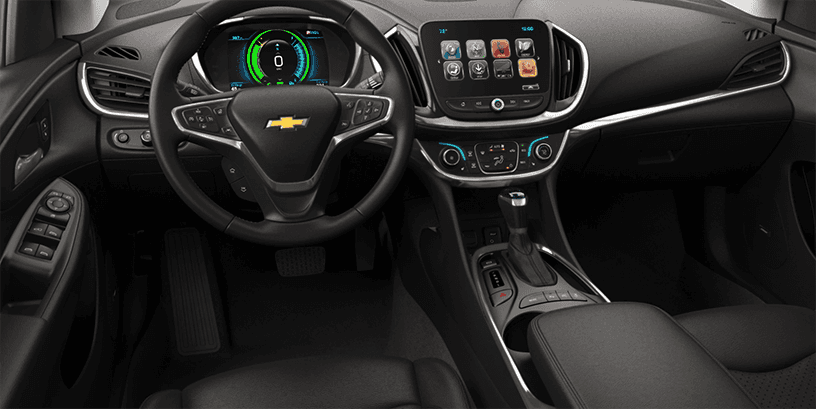 But the bold innovations weren't exclusive to what's under the hood for this vehicle; the exterior and interior designs are created to turn heads. From the outside, you'll discover a wide, muscular stance with aggressive edges and subtle curves betraying the sporty nature of this engine. And inside, you'll feel wrapped in luxury thanks to the leather-clad seats and comfortable leg room for up to five adults. This hatchback boasts more than ten cubic feet of cargo room that's flexible with a 40/60 split in the rear seats so you can handle whatever the road throws at you.
And you can drive with added confidence knowing that Chevrolet added all-new active safety features to help you prevent accidents before they occur. Receive early alerts to unwanted situations with Rear Cross Traffic Alert, Forward Safety Awareness and Lake Keep Assist with Lane Departure Warning. All of which provide visual/audible alerts to help you control the situation early.
Take a test drive of the Chevrolet Volt today! See our current inventory and stay in touch to learn more about when the 2018 model will roll into our showroom.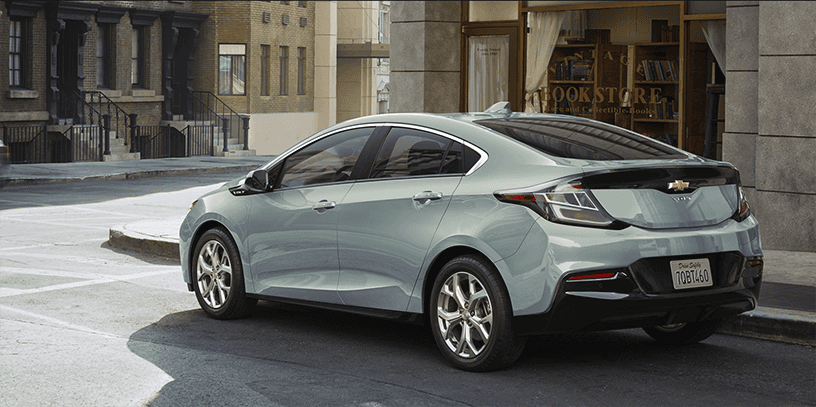 Images courtesy of Chevrolet Media
Join the Conversation
Comments
comments