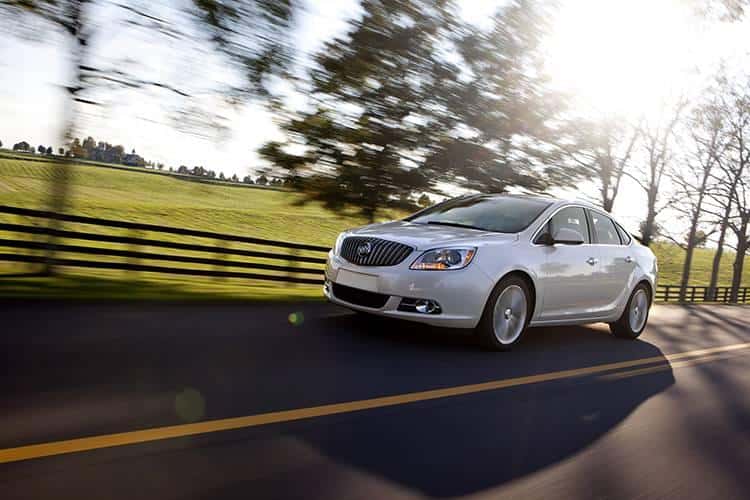 The Buick Verano is a compact sedan of distinguished luxury and cutting edge technology. If you're looking for a smooth, quiet ride with plenty of connectivity and active safety features, then the Verano is the vehicle for you. Here's why we love this cozy sedan.
Under the hood is a respectable 180-horsepower four-cylinder engine paired with a six-speed automatic transmission powering the front wheels. Thanks to Buick's quiet-tuning technology and the sophisticated powertrain, the experience is a serene ride with little outside noise from the road. And this baby handles like a dream around corners.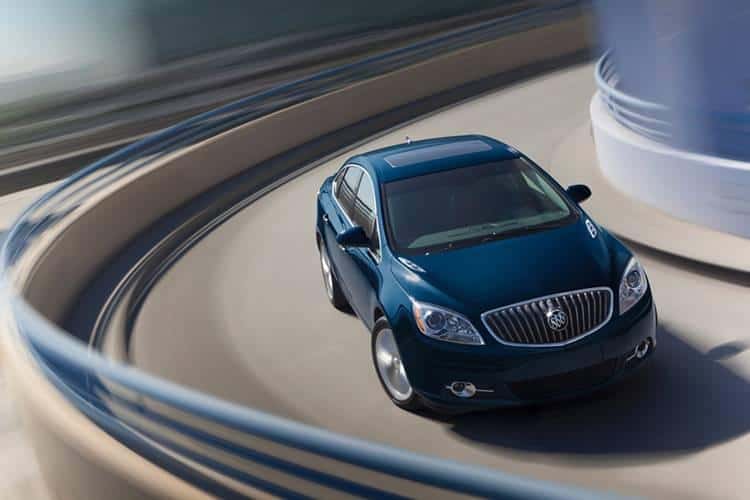 As soon as you take a seat in the available leather seats, you'll enjoy a posh atmosphere of refined luxury. The materials are of superior quality and provide a light airy feel to the cabin. The 7.0-inch touchscreen infotainment system also includes standard 4G LTE Wi-Fi connectivity so you can blend old world luxury with new age tech.
Safety is top priority with Buick and the Verano adopted active safety features much earlier than most other vehicles in its class. With a suite of brand new features like lane-departure warning, forward collision avoidance, side blind-spot detection and rear cross traffic alert systems. All of this is available to help you feel like you have an extra set of eyes on the road with you.
Stop by today to check out our stock of Buick Verano models today and discover why you love this sleek, refined sedan.
Images Courtesy of Buick Media