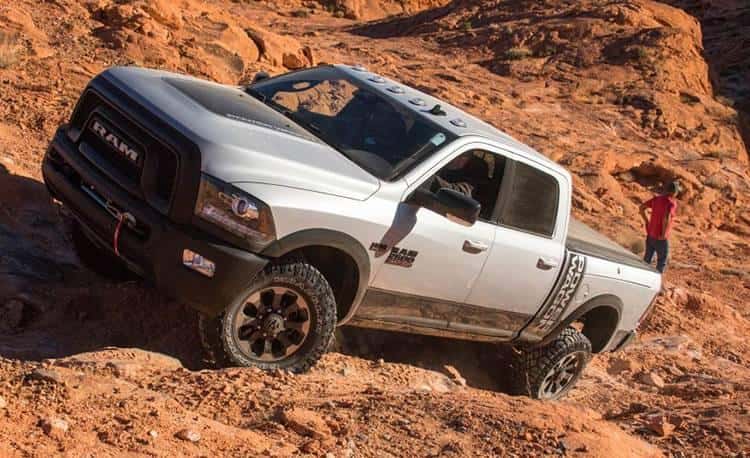 There are heavy duty trucks, and then there is the Ram Power Wagon – it's not only heavy duty, but also expertly capable of handling jobs that are a little off the beaten path. It's more suited to rocky hillsides and back road jobs than moving your friends across town. Take a look at the specs for this powerhouse.
Not meant for cruising around the city, the Ram Power Wagon is best over rough, rocky terrain and towing heavy loads up to 10,030 pounds. While that might not be the biggest towing capacity, this heavy duty truck makes up for it with the 26 inches of front wheel articulation thanks to the front axle's extra joint called the Articulink. And if that rock pile is between you and your destination, go ahead and climb over it with an approach angle of 33.6 degrees, a departure angle of 26.2 degrees and a break over angle of 23.5 degrees.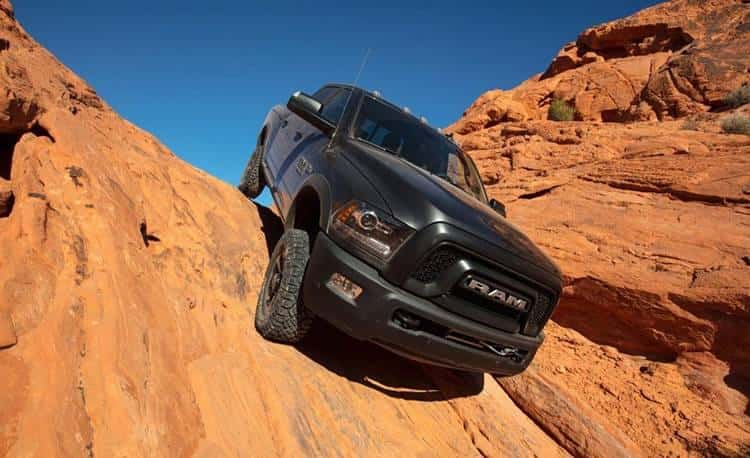 However, if you do end up taking your Power Wagon into the city, this beast is surprisingly well behaved on pavement, too. The hydraulically assisted recirculating-ball power steering feels light and responsive, while the coil-sprung front and rear axles have softer springs than the standard Ram 2500 so they provide a cushy, compliant ride. So your trek to and from your off-roading excursion will be just as gratifying as the adventure itself.
Under the hood of the Power Wagon is a hefty 6.4-liter HEMI+ V-8 engine that earns 410 horsepower and 429 lb-ft of torque. The transmission is a six-speed automatic with a manually shifted Borg Warner 44-47 two-speed transfer case that sends torque to either the rear or all four wheels depending on what you need at the time. It's not quite a manual, but it does give you that satisfying feeling when you shift out on the trail.
Ram calls the Power Wagon the "most off-road capable" pickup truck available and we have to say we agree! See our current inventory now or stop by to test drive this magnificent truck.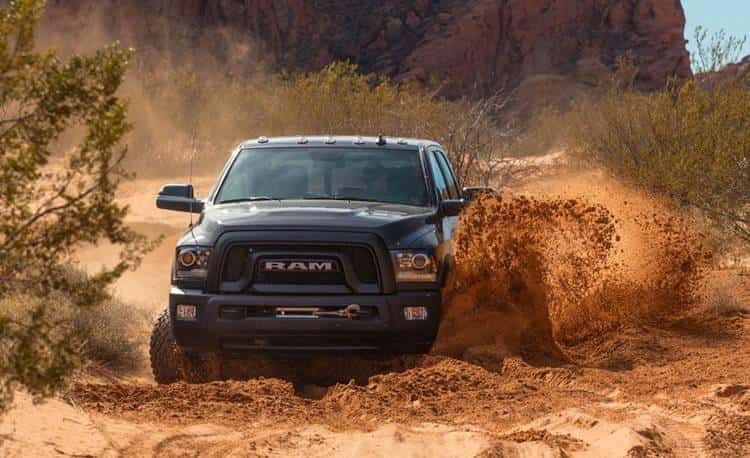 Images courtesy of CarandDriver.com