Over 4.5 Million Electric Miles Driven in 2017 Bolt EVs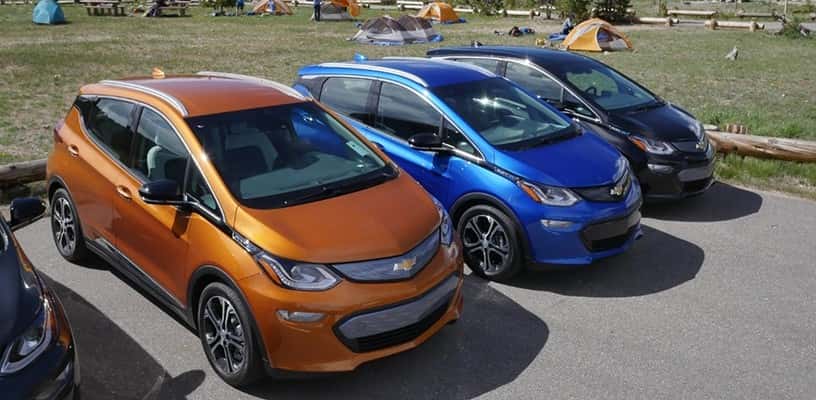 Since the all-electric sedan went on sale in December 2016, the 3,492 Bolt EV owners have driven a cumulative 4,570,300 miles as of April 2017, saving an estimated 175,000 gallons of fuel. The positive effects of switching to electric can be seen already in the amount of fuel not burned and the money saved by owners for using only electric power to fuel their vehicles. And with so many miles driven by these pioneering electric vehicle owners, they are proving that a future with exclusively electric power is possible.
The 2017 Chevrolet Bolt EV offers a monumental EPA-estimated 238 miles of range per charge. To most drivers hesitant to make the switch due to a lack of range, this electric hatchback proves "all-electric" doesn't mean you're tethered to the plug. The Bolt EV is fully prepared to take on the daily commute and still have enough charge to handle unplanned trips at a moments notice. One Bolt EV owner reported setting a new range record by traveling 310 miles on a single charge and on a continuous trip*.
"Our early Bolt EV customers are proving the crossover's functionality, flexibility and long-range capabilities on a daily basis," said Steve Majoros, director of marketing for Chevrolet cars and crossovers. "Chevrolet is committed to delivering a game-changing vehicle and we've done just that. As we continue our national rollout of the Bolt EV, we're making electric driving accessible to even more drivers."
Inside this 200 horsepower sedan, is a comfortable and smooth ride. The quarters are close without being cramped and there are clever storage spaces to handle your everyday gear – like the cubby under the center console. There's a 10.2-inch high-resolution touchscreen that syncs with Apple CarPlay and Android Auto seamlessly, as well as a customizable 8.0-inch gauge cluster that provides info about battery life, mph, and more data relevant to your trip.
The driving experience is unlike any gas-powered car, in that it jumps off the line as soon as you put pressure on the pedal. Finely tuned suspension and handling provide a very connected feel to the wheels and the turning radius makes navigating the city a breeze. You'll love agile maneuverability and eager engine that's sure to turn your everyday drive into an exciting ride.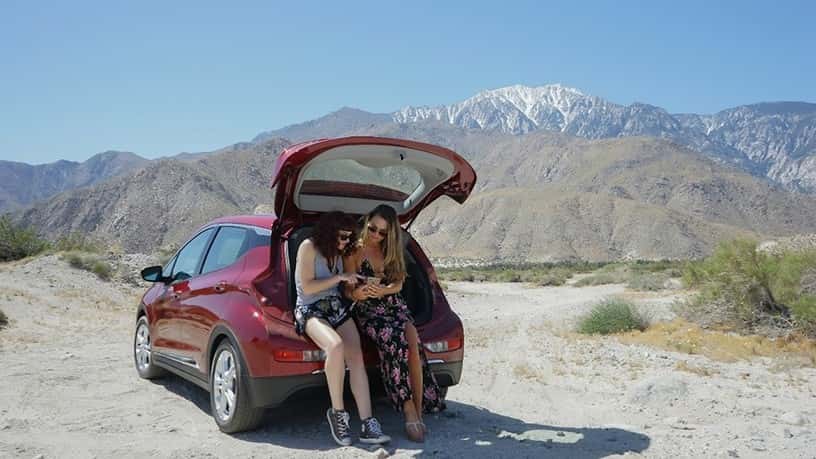 The Bolt EV is now available for order at every Chevrolet showroom across the country. If you'd like to join the trailblazers reducing our dependency on fossil fuels or shrink your carbon footprint, then reach out to us today! You can check out our current inventory of hybrid vehicles now, too.
Images courtesy of Chevrolet Media
*Your actual range may vary based on several factors including temperature, terrain, and driving technique.
Join the Conversation
Comments
comments