Get Small SUV with Big Benefits: 2018 Buick Encore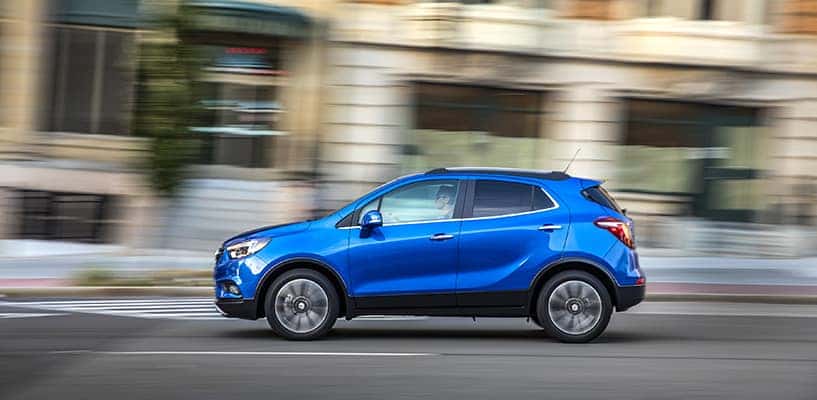 The phrase, "Go big or go home," doesn't always work out in your favor. When you choose a compact vehicle, you're opting for some advantages that go beyond fitting in every parking space. Although, that does help tremendously in a hurry. The 2018 Buick Encore is a quintessentially compact SUV that offers big benefits to both your wallet and your driving experience. This five-seater has an energetic and efficient powertrain, premium interior features, and safety features that inspire confidence in every driver. Check out what's available on the 2018 Buick Encore and then stop by to test drive one today!
One of the biggest benefits to having a smaller car is under the hood: a dynamic engine and all the pros that come with it. With a smaller car, a smaller engine isn't a problem because there's less to get off the line so it takes less to get it going. In the 2018 Encore, you'll have a 1.4-liter four-cylinder turbocharged engine that has plenty of pep on the pedal and a responsive feel behind the wheel. The available all-wheel drive provides precision handling for all year round weather and great grip on the tightest turns. And even with AWD, the Encore earns an impressive 30 miles per gallon on the highway, 24 in the city.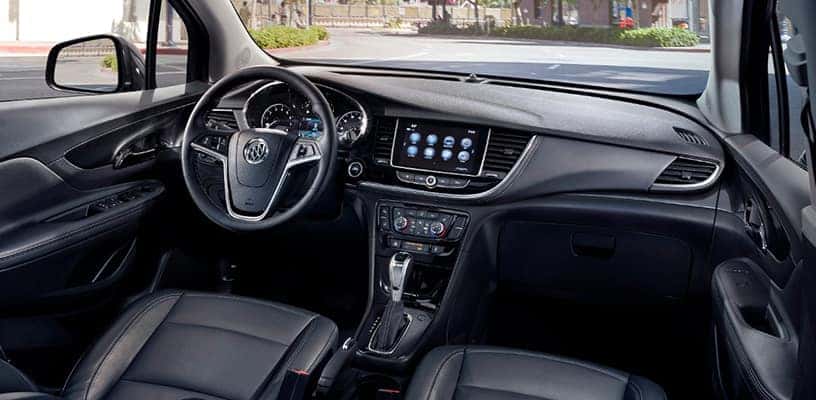 Although it takes up less room on the curb, there's still plenty of space inside the Buick Encore to fit you, your passengers, as well as your luggage. As our cars shrink, the engineers began to think outside the box to provide you with storage and seating options that are smarter and more practical. You'll discover up to a spacious 48.4 cubic feet of storage space when you fold down the 40/60 split rear seats as well as the front passenger seat. With all this interior flexibility, you'll be able to adapt to transport cargo of all shapes and sizes, while still accommodating a passenger. So go ahead; bring along your stand up paddle board and a buddy for an unforgettable afternoon by the water.
One thing that doesn't change, no matter how large or small your vehicle is: Buick offers incredible safety features that all but provide you an extra set of eyes on the road. Get better visibility thanks to the Side Blind Zone Alert, Rear Cross Traffic Alert, and Rear Camera, which help you stay more aware of your surroundings so you can make better choices on the road. Plus, the Forward Collision Alert and Lane Departure Warning assist you to keep you on track and unhindered by obstacles in the way. With all these cutting-edge features, it's easy to see how the Buick Encore earned a 5-star Overall Vehicle Score for safety from the NHTSA.
Test drive the 2018 Buick Encore today to find your favorite reason to think small for your next vehicle. Whether you're a consummate commuter or a weekend warrior, this compact SUV has what you need to enjoy the drive a little more. See our online inventory now!
Images courtesy of Buick Media
Join the Conversation
Comments
comments