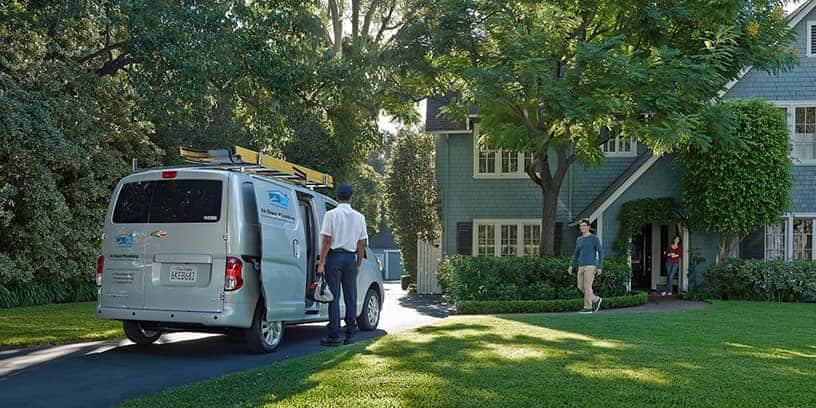 If you're a small business owner who needs convenience, versatility, and technology that moves at your speed, get the Chevrolet City Express. This spacious van has a flexible interior that you can customize to suit the needs of your growing business and transport items with confidence. Now with upgraded engine options, you can choose an engine that gives you power on demand and opt for technology that will actually make your drive easier. Check out how this van can make your venture more profitable and then view our current inventory to start shopping today!
This vehicle is built to be efficient, so you can focus on the more important things with your business. The City Express is powered by a well-tuned 2.0-liter DOHC inline four-cylinder engine that's coupled with an Xtronic automatic transmission to keep you in optimal gear around curves or on the highway. Together, this powertrain offers an EPA-estimated 24 miles per gallon in the city and 26 on the highway, better than most traditional cargo vans or pickups. Plus, with a turning diameter of 36.7 feet, you'll easily navigate parking lots, construction zones, or wherever your business takes you.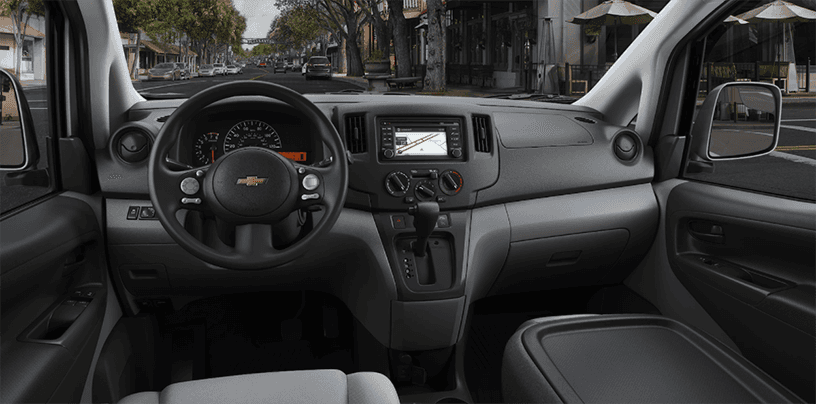 You won't believe how much the Chevy City Express can fit in its 122.7 cubic feet of cargo volume. Designed to give you as much cargo capacity as possible, you'll have 82.8-inches of space behind the front seats to the rear doors and 48-inches between the wheel wells – which is large enough for a standard wood pallet. And loading is easy with rear doors that swing all the way open, 180 degrees, so nothing gets in your way when you're taking care of precious cargo.
Use your City Express like a mobile office thanks to the new and improved interior. The passenger seat folds flat to provide you with a makeshift desk and there are more than ten available storage spaces, including a place for laptops or hanging files so you're never without your important documents. Not to mention, there are two available 12-volt outlets to keep you charged and ready to work wherever you go. The available Navigation and Bluetooth keep you connected and on track so you're never out of touch while you're working.
Upgrade your business venture with the Chevrolet City Express. This van is ready to help you take the next step in entrepreneurship. See our current inventory now!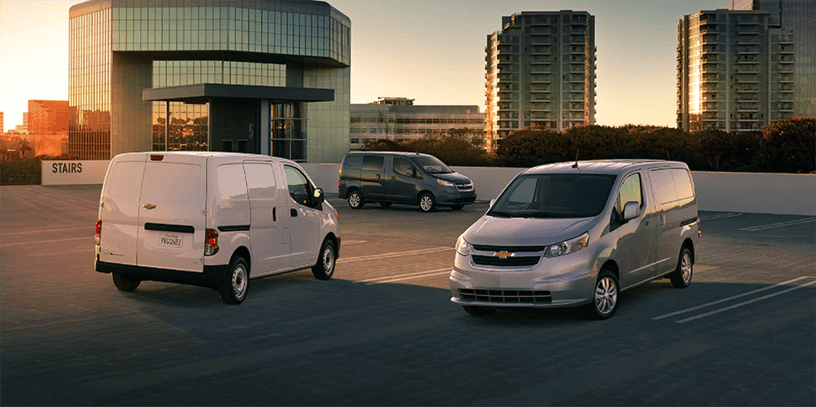 Images courtesy of Chevrolet Media