Turn every drive into a thrill you'll remember for years to come, take home the powerful and sleek 2018 Ford Mustang. This iconic muscle car is newly upgraded for a better driving experience with more useful tech in the cockpit as well as additional ponies under the hood. Check out what you can expect from this exciting fresh take on a classic, and then check out our current inventory now so you can test drive one today!
The 2018 Mustang received a new, more aggressive front end so you can show others you mean business from the moment you turn onto the road. The LED headlights and available LED foglights, and a lower hood with new vents cut a sharp image as you sneak up on other vehicles in rearview mirrors. Around the back, the taillights and rear fascia are undeniably recognizable so people will know it's a Mustang passing them on the highway. Plus, with additional paint colors, four spoilers, new stripe options, more wheel choices, and more you can customize your car to match your driving style.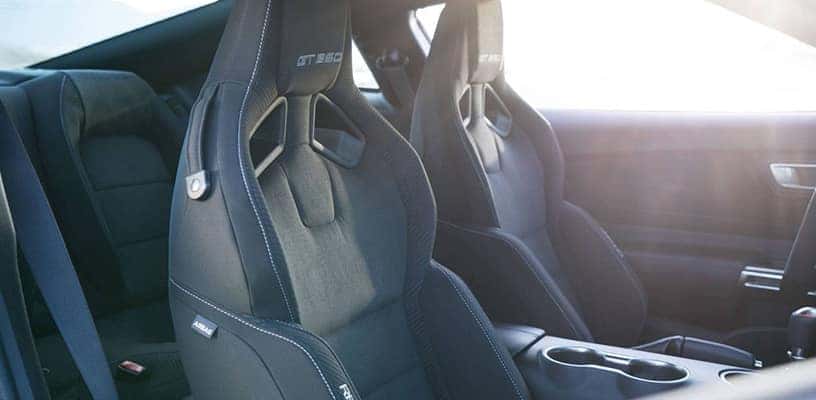 You'll get two engine options for the new Ford Mustang: the ultra-efficient 2.3-liter EcoBoost inline four-cylinder engine or the exceptionally powerful 5.0-liter Coyote V-8 engine. Either way, you'll get all the low-end torque to pop you off the line quicker and help you pay less at the pump. You'll have the option of a six-speed manual transmission that's smooth and compliant, but the V-8 option gains a twin-disc clutch and dual-mass flywheel for better torque capability. If you choose the automatic transmission, you'll benefit from an all-new ten-speed that's silky and smart so you're in optimal gear at all times.
Opt for the premium trim level and you'll take a seat in supple leather racing-inspired seats and grip a hand-stitched wrap for the center console armrest, a look that is mirrored across the instrument panel and down the sides of the center stack. Technology and design changes give owners new options to personalize their Mustang, highlighted by the available all-digital instrument cluster. Created in part by ex-video game developers, Ford's first 12-inch all-digital LCD instrument offers various screen layouts, 26 color options and displays for up to eight gauges. The screen can be easily personalized, offering different views of normal/snow/wet, sport, and track/drag modes. You can even use new Mustang MyMode to save their favorite settings for suspension and steering and exhaust note preferences.
Stop by today to test drive a Ford Mustang and get started on a deal to take yours home. See the 2018 Ford Mustang current inventory now!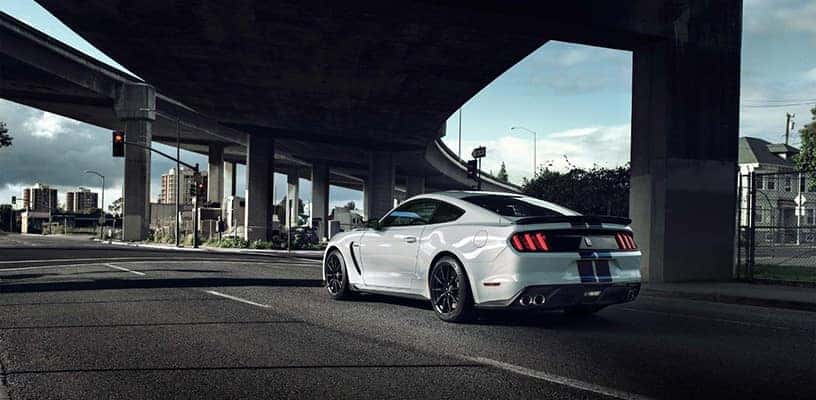 Images courtesy of Ford Media