The timeless prowess and power of the Ford F150 trucks are undisputable. They consistently have powerful engines paired with capable towing capacities, the interior is edging out luxury vehicles for tech and comfort, and the ability to customize the size and shape of the cabin and bed means you get exactly what you want. There are probably dozens of reasons to love a 2017 Ford F150 truck, but here's our top three.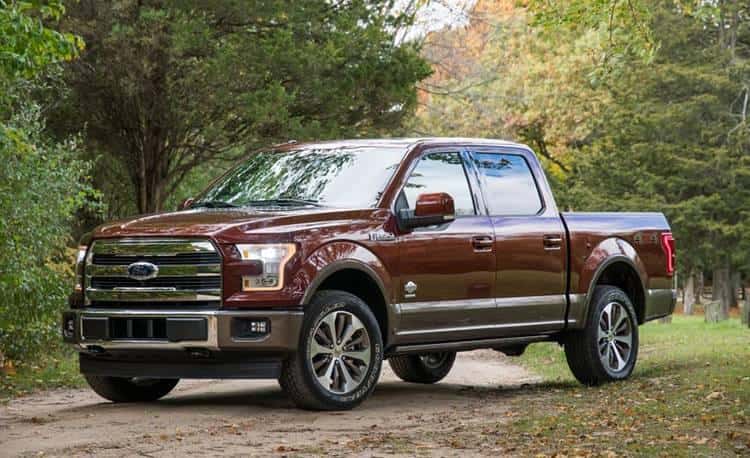 New 10-speed transmission
With added gears and better engine options, you can get much better fuel efficiency with your Ford truck. Fully utilizing all ten speeds means you stay in the optimal gear no matter what speed you're going. And since the 10-speed transmission is only available with the 365-hp twin-turbo 3.5-liter V-6 engine you'll get better towing capability as well with a maximum capacity of a hefty 12,200 pounds. Say goodbye to boring old gas guzzler, say hello to a more exciting fuel sipper.
Adaptability
Don't get stuck with a truck that doesn't meet your needs. The F150 lineup comes with available Regular Cab, SuperCab, and SuperCrew bodies that pair with 5.5-, 6.5-, or 8-foot beds seamlessly. When you need that extra length in the box, you don't have to choose between that or having extra seats for your team in the back seat. With customizable cab and truck bed options, you can create your ideal pickup for your needs.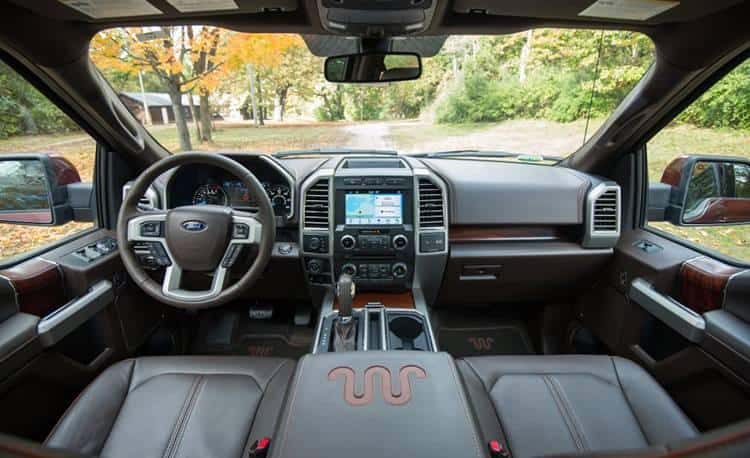 New Tech
Ford has been increasing tech additions little-by-little, but this year they went all in with the 2017 F150. You'll never need to worry about how many bars you have because your truck will be a hotspot for 4G LTE Wi-Fi connectivity. The 8.0-inch touchscreen with Sync 3 infotainment pairs easily with Android Auto or Apple CarPlay, so you'll have everything you need at your fingertips. Beyond the cabin tech and under the hood, Ford has added steering assist and cross traffic alert with braking to help you prevent accidents before they happen – making you even safer than you were before.
These classically trained modern marvels of engineering are a perfect blend of the ruggedness of a Ford truck but also has all the trappings of a cutting-edge vehicle. Take a look at all the details of the new Ford F150 lineup and then stop by today to test drive your favorite. See our inventory now!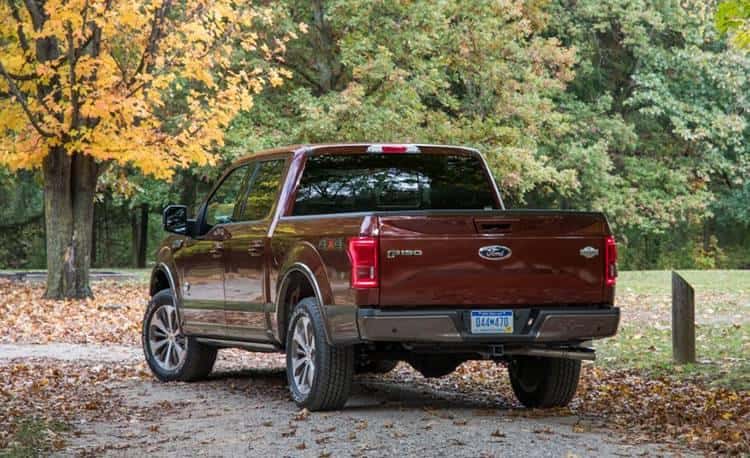 Images courtesy of CarandDriver.com