Ford F-150 Diesel is Here to Stun You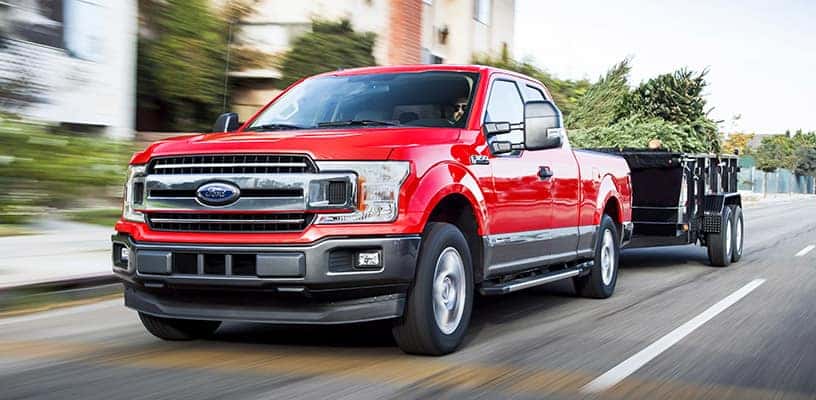 If you want a full-size truck with the best EPA ratings in the segment and classic Ford dependability, then you need the 2018 Ford F-150. This traditionally-styled beast of a pickup truck offers modern features and innovative tech that's anything but "same old." You'll love the reliable, respectable diesel engine that's met with plush, convenience-enhancing amenities in the cabin, and offers you an enjoyable trip every time you hit the road. This truck is more than a work horse, it's the vehicle you love to drive. Check out our complete inventory online now!
New for this model, the 2018 Ford F-150's first 3.0-liter Power Stroke® diesel engine officially boasts EPA-estimated ratings of 30 miles per gallon on the highway, 22 in the city and 25 mpg combined. These are the highest EPA-estimated ratings available in a full-size pickup truck. Don't you deserve the best?
"Even a few years ago, customers wouldn't have imagined an EPA-estimated rating of 30 mpg highway would be possible in a full-size pickup, but our team of crazy-smart engineers rose to the challenge," said Hau Thai-Tang, Ford executive vice president, product development, and purchasing.
The team chalks up this win to a ten-year refinement process that integrated a lightweight high-strength, military-grade, aluminum-alloy body, a 10-speed SelectShift® transmission, and robust engine construction of aluminum and compacted graphite iron to deliver durability, reduced weight, and stump-pulling torque. Such hard work has boasts best-in-class diesel power, measuring in at 250 horsepower and a monstrous 440 lb-ft of torque.
The all-new F-150 Power Stroke best-in-class diesel towing of 11,400 pounds for pulling boats, horses, or RVs. Whatever task you need it for, the Ford F-150 is ready to go. The new engine also provides best-in-class diesel payload – 2,020 pounds for XL and XLT fleet applications, and 1,940 pounds for retail applications – to easily haul equipment, supplies or a slide-in camper. Make your next weekend away stress-free with the incredible power of this diesel engine.
Get more modern innovation inside the cab of the Ford F-150. You'll have connectivity with your smartphone to stream music, answer phone calls, and get turn-by-turn navigation. The FordPass app can help you locate the best gas deals nearby, secure parking before you even arrive, and can even make dinner reservations. Plus, with ample legroom and spacious seats, you could use this as your mobile office when you're on the job site.
Stop by to test drive an all-new 2018 Ford F-150 Power Stroke to feel the difference and learn how it can make your jobs easier. See our inventory online now to start your shopping experience with us.
Images courtesy of Ford Media
Join the Conversation
Comments
comments