Ford Electrifies Police Pursuits With New Hybrid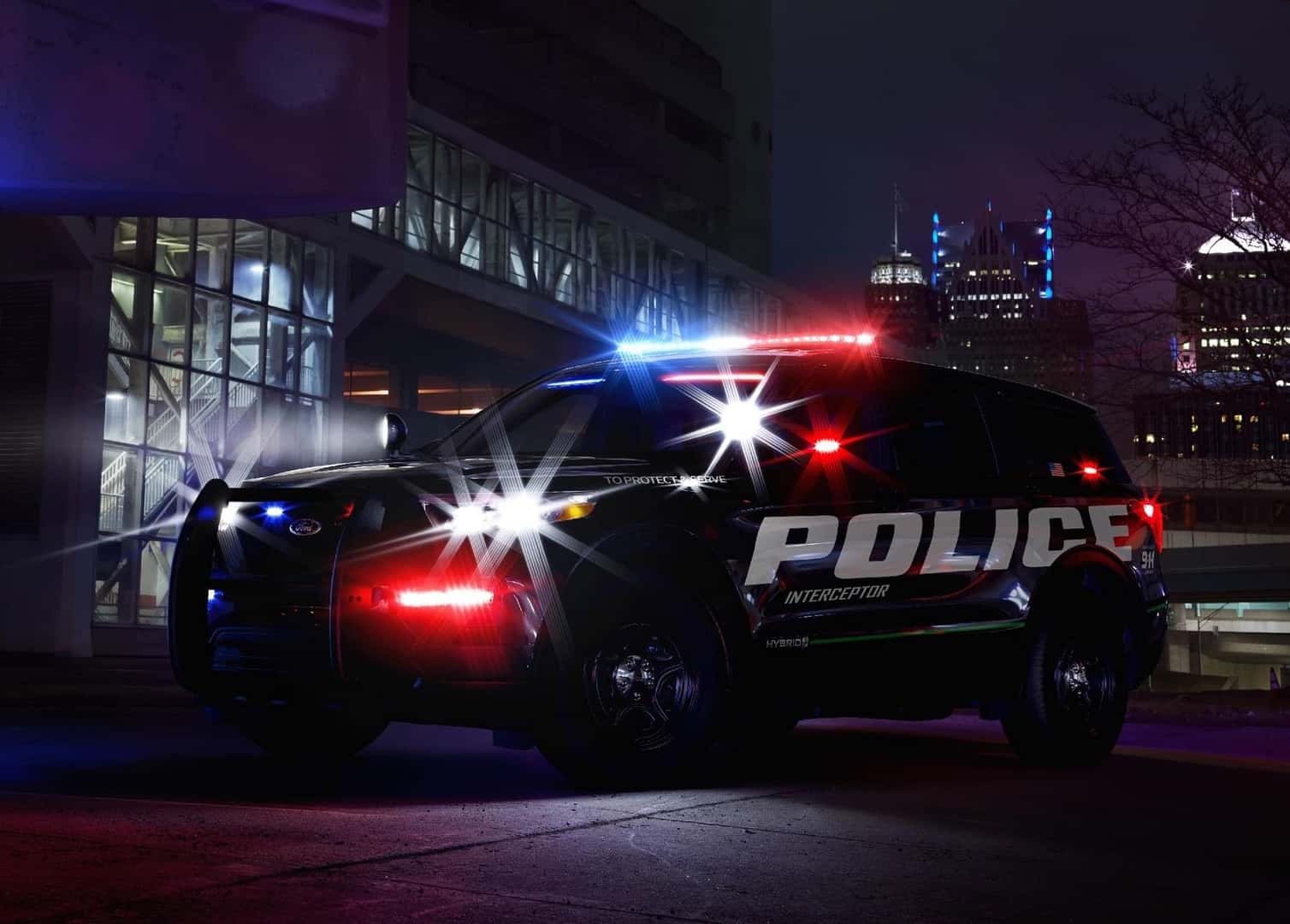 The world of police interceptors is not a very advanced one, as these task-built vehicles are often about as basic as they come. In recent years, though, Ford has been working hard to push the world of police-pursuit vehicles into new areas. Recently, Ford unveiled its foray into the world of electrified police pursuit vehicles with the all-new Ford Police Interceptor Utility hybrid.
Ford built this law-enforcing utility hybrid with the intentions of saving police forces and taxpayers cash. And with it expected to have a Ford-estimated fuel-economy rating of 24 mpg combined — a 40 percent increase compared to its V-6 sibling — it's no shock taxpayers will save an estimated $3,200 per year with the Ford Police Interceptor Utility hybrid.
Ford did a little retroactive math and determined that if every Ford Police Interceptor Utility it sold in 2017 was this hybrid model, local governments would have saved $126 million. This assumes a $2.93-per-gallon average fuel price. And with utility vehicles becoming more popular among police forces, now is the perfect time to launch a hybrid model.
Though the Ford Police Interceptor Utility hybrid will be thriftier than its predecessor, it will also perform better. When compared to the 3.7-liter V-6-powered Ford Police Interceptor Utility, the hybrid version will be quicker to 60 mph and boast a higher top speed. Of course, Ford didn't release the official acceleration or top-speed specs.
The Ford Police Interceptor Utility hybrid will also help solve one of the biggest issues with police vehicles: idle emissions. Traditional police pursuit vehicles will sit on the side of the road burning fuel and polluting the environment all day. The Ford Police Interceptor Utility hybrid, however, will shut off the gasoline-fueled engine when idling and still have enough juice to run all the police bits, like the light bar, radio, siren, etc.
Other advancements to the Ford Police Interceptor Utility hybrid include a standard Ford modem and two years of free Ford Telematics service, available Police Perimeter Alert that uses the blind-spot monitor to determine a danger approaching the vehicle, an available on-demand rear camera, and a class III trailer-tow package that gives the Ford Police Interceptor Utility hybrid a 5,000-pound towing capacity.
Ford will start the Police Interceptor Utility hybrid production in the summer of 2019 and is just one indication Ford is committed to electrifying its lineup.
While you cannot just roll into Garber Automall and buy a Ford Police Interceptor Utility hybrid, there are plenty of other hybrid and plug-in hybrid Ford vehicles to choose from at our Jacksonville dealership, including the C-Max Hybrid and Fusion Hybrid.
Join the Conversation
Comments
comments