Enjoy Your Mustang a Quarter Mile at a Time With 2018 Cobra Jet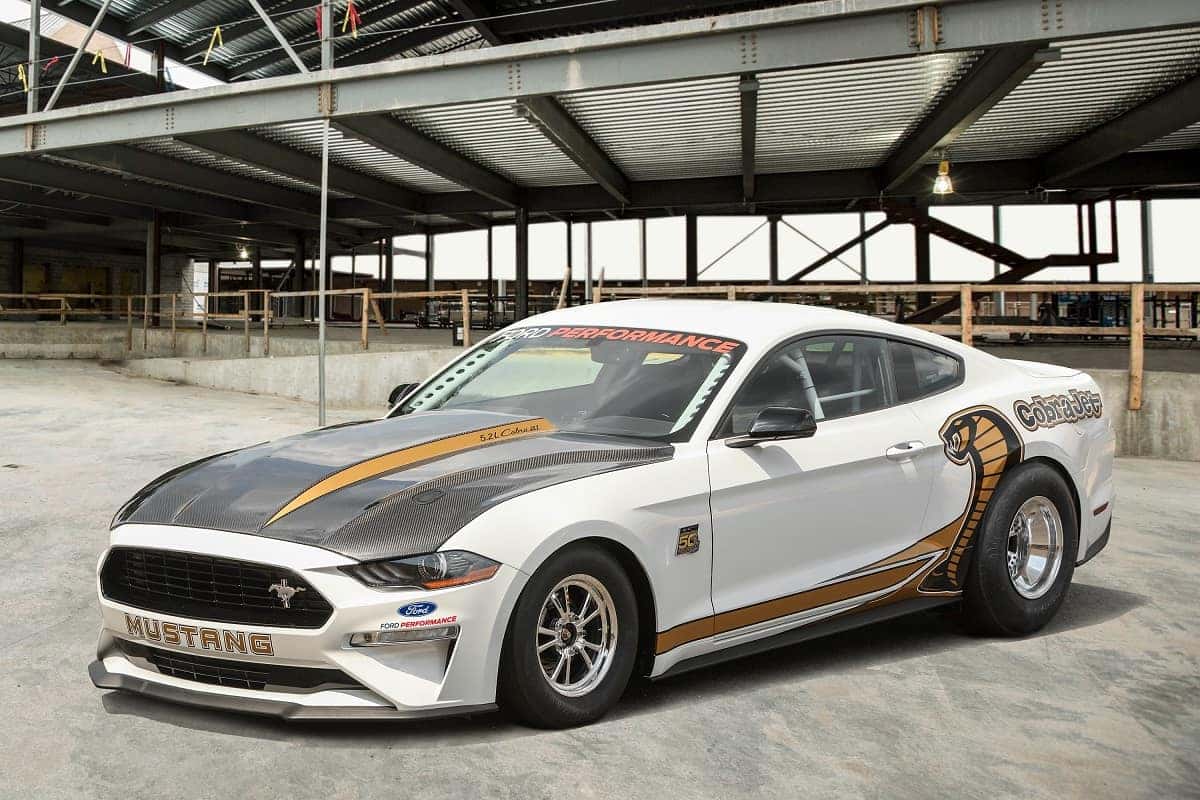 In 1968, the first-ever Mustang Cobra Jet took to the track at the NHRA Winternationals and made history. Now, 50 years later, Ford is paying homage to that legendary pony with the 50th anniversary 2018 Mustang Cobra Jet. The drag-strip-prepped 2018 Mustang Cobra Jet will make its official debut at the 2018 Woodward Dream Cruise on Aug. 18, 2018, but we have all the information on it now.
The 2018 Mustang Cobra Jet will hit the track boasting a 5.2-liter V-8 derived from the 'Stang's legendary 5.0-liter V-8. Sitting atop this fire-breathing V-8 is a 3.0-liter Whipple supercharger. This blown V-8 will ship its power to the rear wheels via a 9-inch solid rear axle. Helping it better handle quarter-mile sprint is a revised chassis that includes two-way coil-over shocks with adjustable ride height, a low-drag brake system, a four-link rear suspension with anti-roll bars, and panhard bars.
Inside, the 2018 Mustang Cobra Jet boasts an NHRA-certified roll cage and FIA-certified seats.
Ford Racing will offer the Mustang Cobra Jet in two colors — Race Red and Oxford White — and with anniversary-badged wheels. Want to pay a little more homage to the original Cobra Jet? You can opt for 50th Anniversary graphics and badging too.
The 2018 Ford Mustang Cobra Jet is available for order now at $130,000. You'd better act fast, though, as there are only 68 units available.
No, you can't get the 2018 Cobra Jet at Garber Automall, but we do have an array of Ford Mustangs available. Stop by today to test drive one or check our online inventory to see if we have your favorite color and trim level in stock.
Join the Conversation
Comments
comments