Drive into the Future with a 2018 Bolt EV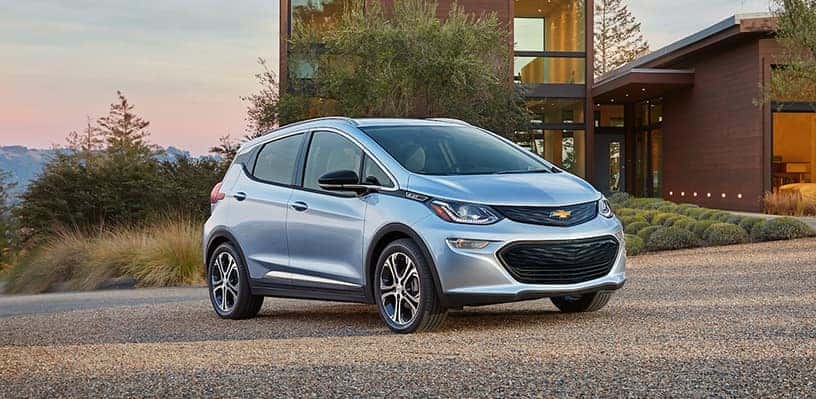 Take home a car that's ready for the future. The 2018 Chevrolet Bolt EV has the kind of forward thinking that will take you farther – up to 238 miles on a single charge farther. With runway-worthy stylings and some of the most advanced technology in the industry, this spacious yet compact all-electric vehicle is here to revolutionize the way you drive. Take that road trip you've been dreaming of and have enough room for everything and enough charge for the whole drive with the trail-blazing Bolt EV. See our current inventory now to start shopping for yours today!
The 2018 Chevrolet Bolt EV offers a monumental EPA-estimated 238 miles of range per charge. For those drivers who are hesitant to make the switch to electric for fear of a lack of range, this show-stopping hatchback proves "all-electric" doesn't mean you're tethered to the plug. The Bolt EV is fully prepared to take on the daily commute and still have enough charge to handle those unexpected errands or spontaneous trips without missing a beat.
Inside this 200 horsepower sedan is a comfortable and smooth ride. The quarters are cozy without being cramped and there are clever storage spaces to handle your everyday gear – like the cubby under the center console. There's a 10.2-inch high-resolution touchscreen that syncs with Apple CarPlay and Android Auto seamlessly, as well as a customizable eight-inch gauge cluster that provides info about battery life, mph, and more data relevant to your trip.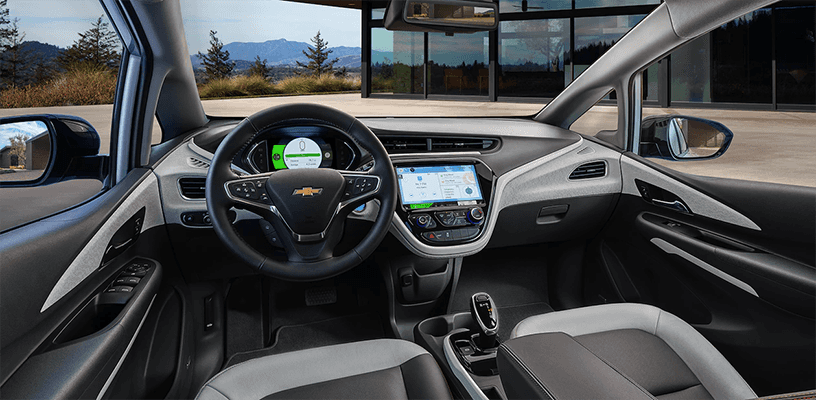 The driving experience on the Chevy Bolt EV is unlike any gas-powered car. It jumps off the line as soon as you put pressure on the pedal thanks to the electric power that's stored and ready to go. Finely tuned suspension and handling provide a very connected feel to the wheels and the turning radius makes navigating the city a breeze. You'll love agile maneuverability and eager engine that's sure to turn your everyday drive into an exciting ride.
Plus, you'll love the 56.6 cubic feet of maximum cargo space when the seats are folded down. The 2018 Bolt EV is engineered to provide the space you need to go farther and do more every day. So when it comes to usable room for your stuff, you have the flexibility to carry larger, oddly shaped items when you quickly and easily fold down the seats. Thanks to the 40/60 rear split you can still maintain space for passengers and bring along all the items you want to.
Get more than just a great commuter car when you choose a 2018 Chevrolet Bolt EV; get a green machine that's made for the future. Lean forward with the car industry and choose the incredible 2018 Chevy Bolt EV. Check out our inventory now to start shopping with us today!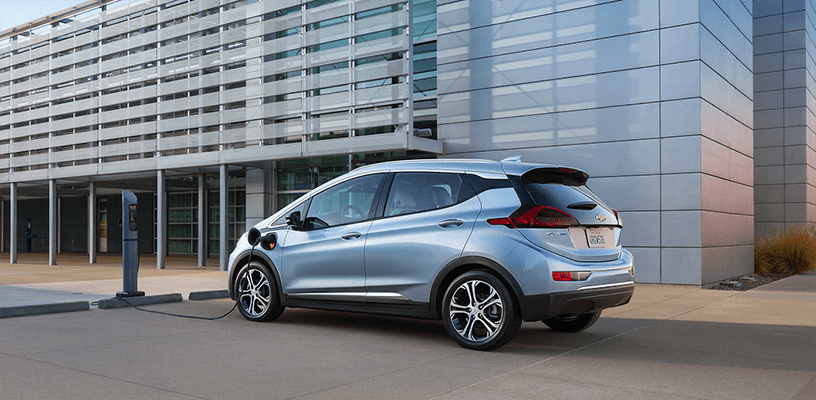 Images courtesy of Chevrolet Media
Join the Conversation
Comments
comments