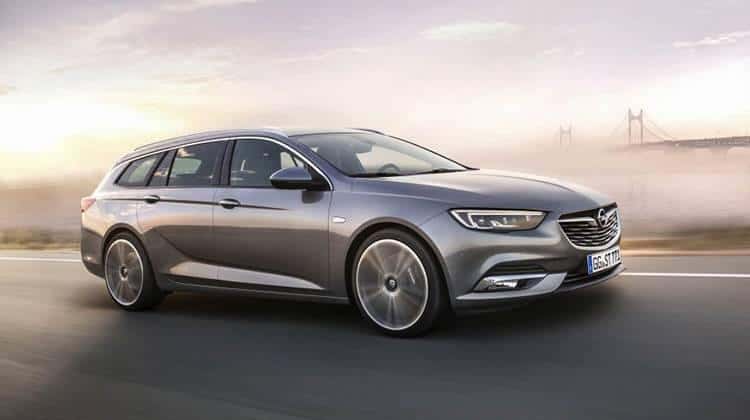 The European car market is full of vehicles with slightly different body styles than what we have over here in the US. However, that will change for the Regal later this year when Buick brings over the Opel in the form of a Buick Regal Tourer. This crossover-inspired alternative offers European handling, more space, and a fresh face to one of our favorite Buick models.
Similar in size to the Volvo V60 and Audi A4 Allroad, the Buick Regal Tourer will come front-wheel drive standard with all-wheel drive available. Tuned like an European sedan, steering is a little tighter, sharper and responsive making any trip across town feel like a lap on a racetrack. And innovative engineering keeps the center of balance low enough to keep the car feel but also gives you the benefit of extra room in the back to handle whatever life throws at you.
We expect to see the same engine from the Buick Regal sedan in the wagon: a 2.0-liter turbocharged four-cylinder mated with the new nine-speed automatic transmission. With an engine that earns 250 horsepower and 260 lb-ft of torque, there will be plenty of pep on the pedal to turn your average commute into extraordinary journey every time. With additional engine options available at higher trim levels, you can customize the powertrain to suit your driving style and needs.
Just like all your current Buick favorites, the Regal wagon can come equipped with Apple CarPlay and Android Auto, Automated Emergency Braking, Adaptive Cruise Control, and Lane-Keep Assistance. While Buick puts safety first, what makes Buick first in our hearts are the thoughtful touches like a kick-operated power liftgate and heads up display.
Take a look at our current inventory of Buick Regal sedans and schedule your test drive today. Or contact us for more information about when to expect the Buick Regal Tourer in our showroom.
Images Courtesy of CarandDriver.com