10 Reasons to Look Forward to the 2019 Chevy Camaro LS & LT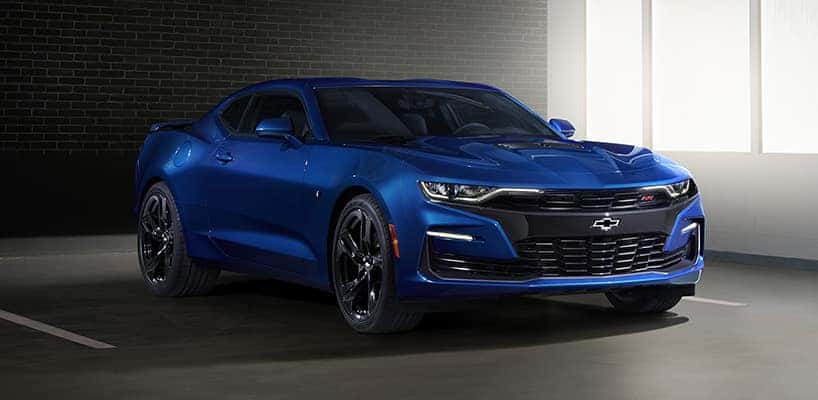 With every update Chevy makes to the Camaro, we find more reasons to love this performance-focused car. With all the changes coming to the 2019 Chevy Camaro, there is a lot for new fans and loyalists to anticipate. It has been a favorite of car enthusiasts since it debuted in 1967 and keeps improving each year.
While the big news follows the SS and ZL1 models, there are lots of good things happening to the 2019 Chevrolet Camaro LS and LT. Check out what feats of refinement and engineering you can look forward to on these trims.
Make an Impression With the 2019 Camaro's Updated Nose
The fascia, grille, dual-element headlamps, hood, and badging are all refreshed with an eye for aerodynamic improvements. Chevy will also offer tweaks to the front end to provide greater distinction between the LS and LT trims, and the SS trim.
2019 Camaro's New Taillights Leave 'Em Seeing Red
All versions of the 2019 Camaro get new rear fascias and sculpted LED taillights with red lenses. They are sharp and leave a distinct memory for those you left in the dust.
This Knob Turns the New Camaro Into a Race Car
With the Driver Mode Selector, which is new on the LS and LT trims in 2019, you can tailor the look, sound, and feel of the Camaro to suit your conditions. The sport and track modes include a new competition mode that adjusts the instrument readouts, launch control, shift lights, and other performance components.
Focus on the Road With the Camaro's New Infotainment System
The all-new Infotainment 3 system is more intuitive and personal, and include Apple CarPlay and Android Auto interfaces, which allow the touchscreen to display your smartphone or tablet. You'll also have access to the available cloud connectivity, navigation, and voice-recognition apps to enhance each ride.
Turbo Power Pairs With 1LE Package for the First Time
Previously only available with the V-6 and V-8 engines, the 1LE package will be an option on the 2019 Camaro LT with the 2.0-liter four-cylinder engine. This performance package includes the FE3 suspension system from the Camaro SS, which features larger front and rear stabilizers, re-tuned dampers, and stiffer rear cradle bushings and ball joints. Other components that make up this package include 20-inch SS-style wheels and tires, and heavy-duty brakes with low-metallic pads.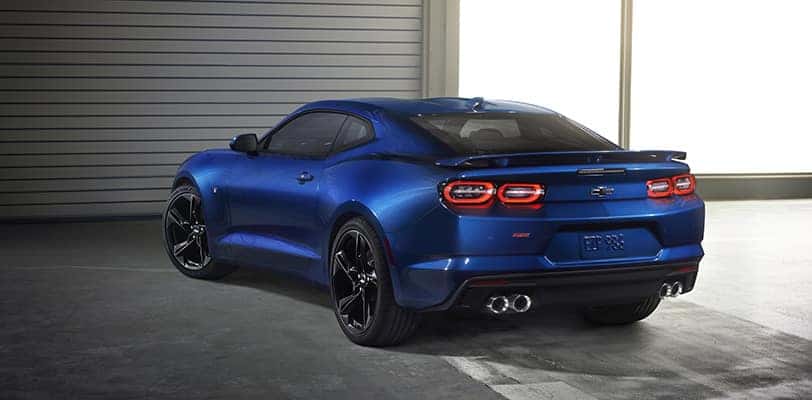 High Performance With a Sippy Straw
The 2.0-liter turbo engine delivers a satisfying 275 horsepower and 295 pound-feet of torque to help you pick up the starting line and throw it behind you with the press of the accelerator. Besides being a good performer, this turbocharged four-cylinder should also keep last year's fuel economy ratings of up to 22 mpg city and 31 mpg highway.
It Found the Balance
The 2019 Camaro LS and LT will now boast a nearly 50/50 weight distribution between the front and rear. This balance will help keep this sports coupe glued to the tarmac in the corners, especially when paired with the new-for-2019 Turbo 1LE package.
The 2019 Camaro Brings the Performance to You
With its available Recaro seats, a suede flat-bottom steering wheel, and a suede shift knob, the Camaro reminds you it's a performance car in every flavor, even the LS and LT trims.
Stop on a Dime Every Time.
With the available heavy-duty brake package that offers low-metallic performance pads, you won't have to stand on the brakes to make them stop on time. This package gives you smooth control to help you get that perfect stop every time.
Offered in LS, LT, SS, and ZL1 models, there's plenty to love about the 2019 Chevrolet Camaro. And with each trim available as a coupe or convertible, you can get one that matches your driving style and needs for the road. Talk to a team member today to learn more about securing your 2019 Camaro or see our online inventory now to shop our in-stock models.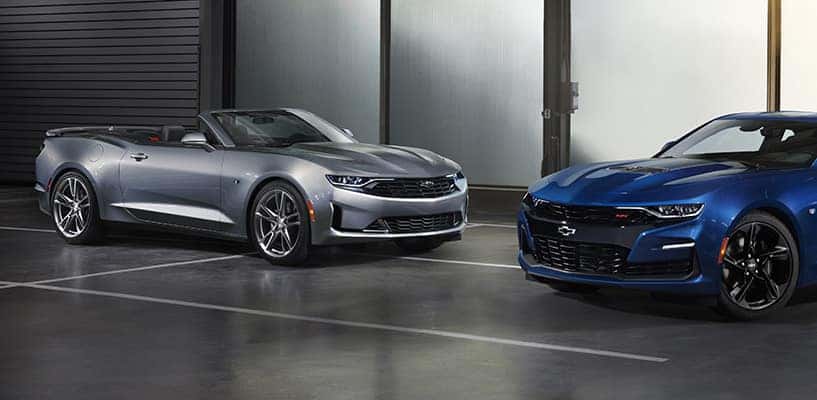 Images courtesy of Chevrolet Media
Join the Conversation
Comments
comments