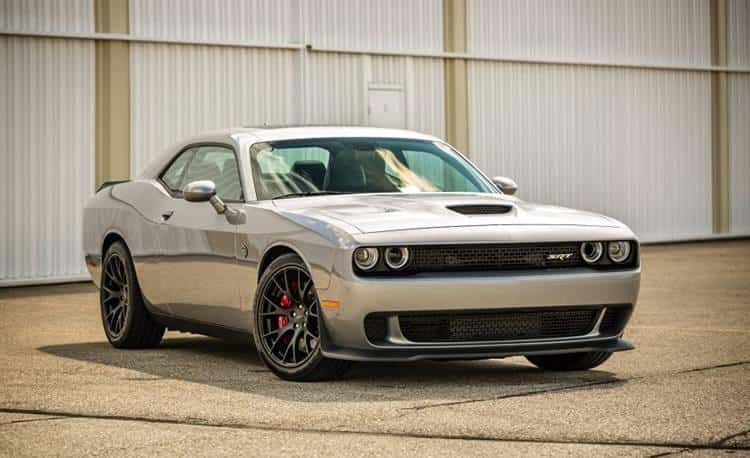 Muscle car enthusiasts are an entirely different car buying breed so when it comes time to compare them there are very different details that we focus on. Style and performance play bigger roles than functionality and efficiency – though they still count. Let's contrast the Dodge Challenger to the Ford Mustang to see which of these iconic muscle cars leaves the other in the dust for this model year.
With roots in the 1960s for both cars, this battle has been going on for decades. However, both cars have intricately modernized the tech of the vehicle while staying true to the spirit of the car. This is clearest under the hood. The Dodge Challenger tops out with a 707 horsepower 6.2-liter supercharged V-8 engine with a "Hellcat" label that just can't be beaten. The Hellcat series is known for incredible engines that go from zero to 60-mph in less than 4 seconds. Ford's Mustang Shelby GT engine is also a V-8 but with only a 5.2-liter with 526 horses and goes 0-60 in 4.3 seconds. Both cars come with either manual or automatic transmissions.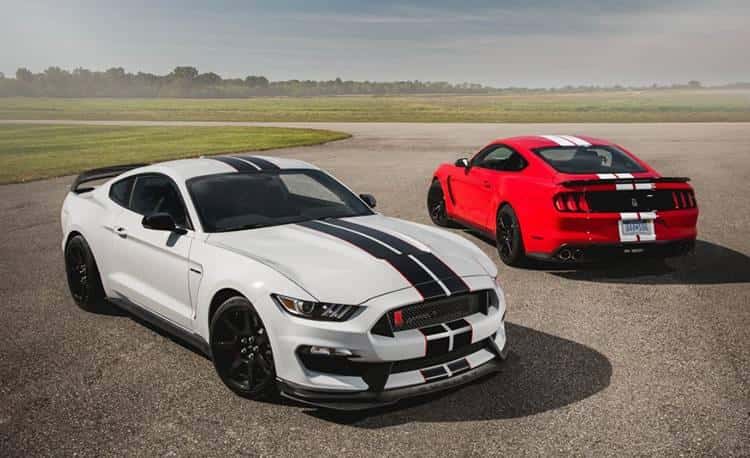 But when it comes to taking a course at full speed and racing over the finish line first, the brawn under the hood is only half the story – you need to be able to keep control of your powerhouse to make it all worthwhile. When it comes to handling, the Challenger outmaneuvers the Mustang every time, thanks to immaculate suspension and quick, responsive steering rack that can be adjusted among Street, Sport, and Track settings to suit your needs and style of driving. The Mustang's options are newer and more lightweight, making it touchy, almost too responsive, and less of a joy to drive than the Challenger.
Inside, the Dodge Challenger has a fresh look and feel to the cabin. There's an optional 8.4-inch touchscreen available to handle the infotainment, and the instrument gauge is a whopping 7.0-inches, so everything you need is at your fingertips and easy to see. The Connect infotainment system is among the best in the segment for both design and ease of use, with SD, USB, auxiliary input, navigation, and more. The Ford Mustang is a classic cockpit with just a few details added in. The MyFord Touch infotainment system is full of gems in the rough, but it takes a while to dig out the best features and learn how to access them.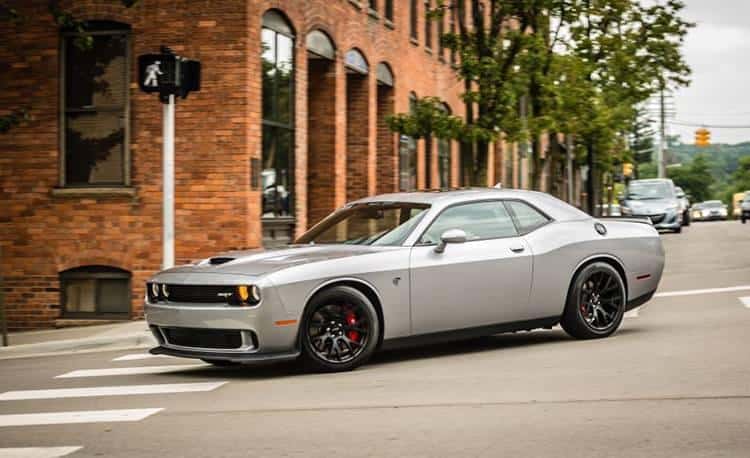 Both cars have their merits, and it really comes down to the handling and interior set up that you prefer. Stop by today to test drive them both and take home your dream car! Check out our Mustang and  Challenger inventory and schedule your test drive today! Watch for the Dodge Challenger Demon available later 2017 as the next installment in this legacy of brawn.
Images courtesy of CarandDriver.com