These two trucks are as close as siblings with many of the same parts, creature comforts, and design features. But just like most siblings, they have significant differences between them and it comes down to preferences and expectations. Let's compare the 2017 Chevrolet Silverado 1500 and the GMC Sierra 1500 to settle the score.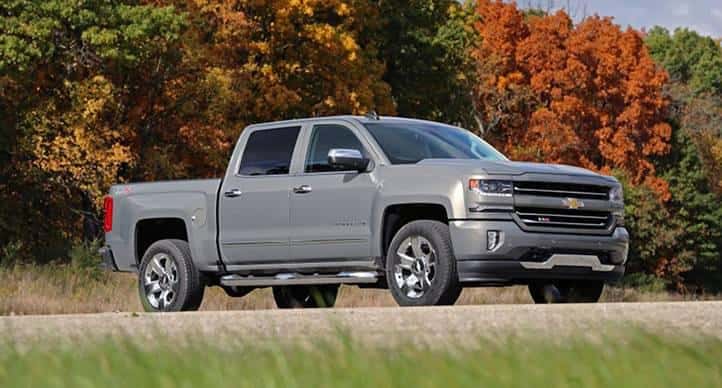 Powertrain and Towing Capabilities
These trucks are practically twins under the hood. Both come standard with a 285-hp 4.3-liter V-6 engine and a six-speed automatic transmission, with the option to upgrade to a 355-hp 5.3-liter V-8 that's also connected to a six-speed automatic. The highest trim level for both move to a 6.2-liter V-8 mated to an eight-speed automatic transmission with towing capability that maxes out at 12,500 lbs. You have the option for rear- or four-wheel-drive, too to better suit your working conditions.
Exterior Style and Design
Here, your opinion can be a little more subjective and you'll have to be the final decider. But the facts we do know: both have customizable cab and box options for additional seating and storage capabilities. A 6.5-foot box is standard for both, with available 8.0- and 5.8-foot beds depending on which cab you choose. The Sierra's bold grille design and crisp accents on the front fascia, give this truck a more upscale and white collar feel. On the other hand, the Silverado's brawny stance and no-nonsense attitude make this the more popular choice for drivers who intend to put their trucks to hard use.
Interior Comfort
Take a seat in luxury, no matter which truck you choose. Both provide a plush and masculine feel with slightly more upscale materials in the Sierra cabin. However, the Chevrolet has heated and cooled leather where the Sierra only heats seats and steering wheel leather. The space for drivers and passengers is matched equally with more than 45 inches for your knees and 42 inches of headroom, so the cabs feel open and airy no matter how many passengers come along for the ride.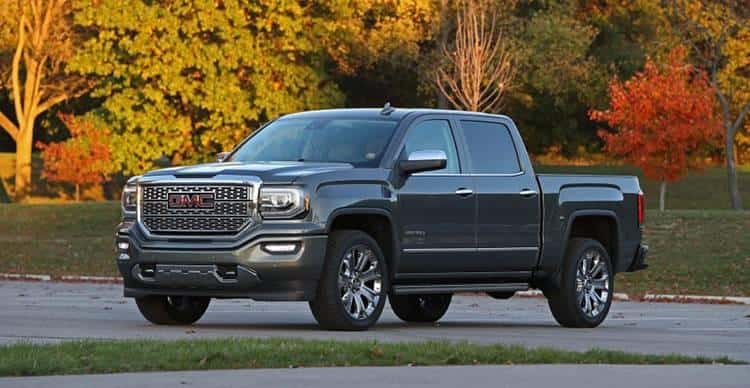 Technology and Infotainment
You'll find 8.0-inch touchscreens in both with easy smartphone connectivity to either Chevy's MyLink system or GMC's Intellilink. The internal navigation systems work well and show in the gauge cluster as well as in the dash area. There are 12-volt outlets in both the front and back, and four USB ports for ample connectivity, but all of them are in the front seats. Test out both systems to see whether you prefer the MyLink or Intellilink system because that's basically the only difference between these two.
Safety Features
In this category, Chevy scored slightly higher with the easier accessible rear seats and LATCH points for child car seats. The Sierra also has the typical anchors and tethers, but they're harder to get to and less accessible. Both trucks have a suite of active safety features with available Autonomous Emergency Braking, Blind-Spot Monitor and Alerts, Forward-Collision Warning, Lane-Departure Warning, and Lane-Keeping Assist. You'll feel like you have an extra set of eyes watching the road with you, thanks to all the helpful safety features in the Chevy Silverado and GMC Sierra.
The Verdict
If you're looking for a family-friendly powerhouse that isn't afraid to look a little brawny, then the Chevrolet Silverado 1500 is your truck. It has superior child seats mounts in the available rear seats to make your family's day-to-day a little easier and safer. However, if you're looking for a vehicle with a more upscale, manicured feel, opt for the GMC Sierra 1500; it focuses on creature comforts and presents a clean face to go along with all the power under the hood. Both trucks are capable powerhouses but offer slightly different personas inside and out.
Images are courtesy of CarandDriver.com