Pay for Your Fuel Without Leaving the Car!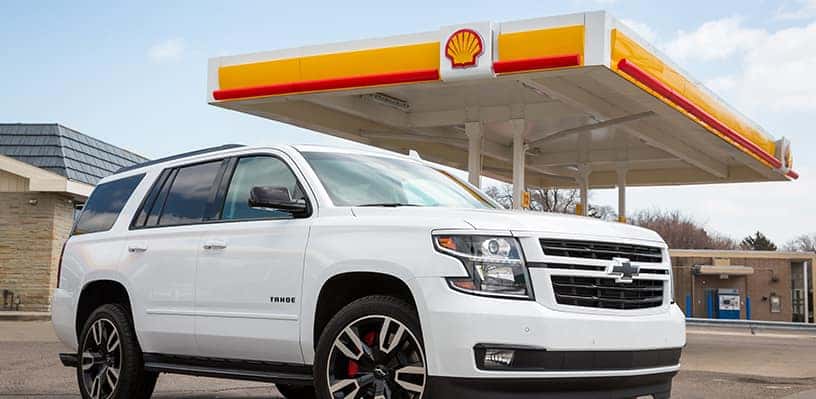 Chevrolet has teamed up with Shell Gas Stations to provide you with the industry-first embedded, in-dash fuel payment and savings experience. With this new feature, Chevrolet vehicles will be able to use their touchscreen to pay for their gas and get additional savings all from the comfort of their car. At participating Shell stations, you won't have to swipe credit cards or go inside the station if you don't want, you can use the app to take care of business from the comfort of your Chevrolet vehicle.
"Being the first to deliver this type of in-dash fuel payment and savings is very exciting," said Sydney Kimball, vice president, Fuel Sales and Marketing Americas for Shell Oil Products U.S. "At Shell we are constantly working to develop better products and services for our customers, and we are always evolving according to their transforming needs and expectations around convenience, quality, digitalization, and service. We're thrilled to be working with Chevrolet to make this a reality."
It's easy to use, free, and saves you time and money. To use the app, find the Shell icon within the Marketplace and then follow the on-screen prompts. The app will ask for your location, generate a code that lets you activate the pump you'd like to use, and then you're ready to start fueling. Payment is automatically charged to your payment method on file, with Fuel Rewards® savings applied.
Marketplace is the automotive industry's first commerce platform for on-demand purchases of goods and services. You can even use it to make reservations at your favorite restaurants, if they're enrolled in the program. Marketplace allows users to order food, shop for great deals, find parking or hotels, and locate and pay for fuel at participating Shell-branded stations. Chevy and Shell are paving the way for a more tech-focused and streamlined future.
"We introduced Marketplace to deliver value, productivity, and convenience to our customers," said Rick Ruskin, senior manager, Online Commerce, Chevrolet. "Bringing the Shell Pay & Save functionality right on the touchscreen of our vehicles is the latest advancement of this platform, allowing drivers to simply access Fuel Rewards® and pay for gas while inside their car."
This exciting new plan isn't out everywhere yet, but it will be soon! In-dash payment and savings at Shell-branded stations is currently piloting in select markets, with a nationwide rollout planned throughout the coming months. Marketplace is available in eligible Chevrolet vehicles that are model year 2017 and newer in the U.S.
If you're ready to get your new Chevrolet vehicle and experience how technology is advancing automobiles daily, stop by for a test drive to find the perfect vehicle for you. We're ready to help you get into an innovative Chevrolet truck, car, or SUV that's perfect for your driving needs and that fits your budget. See our complete online inventory now to start your shopping experience!
Images courtesy of Chevrolet Media
Join the Conversation
Comments
comments