GMC Honors Military Heroes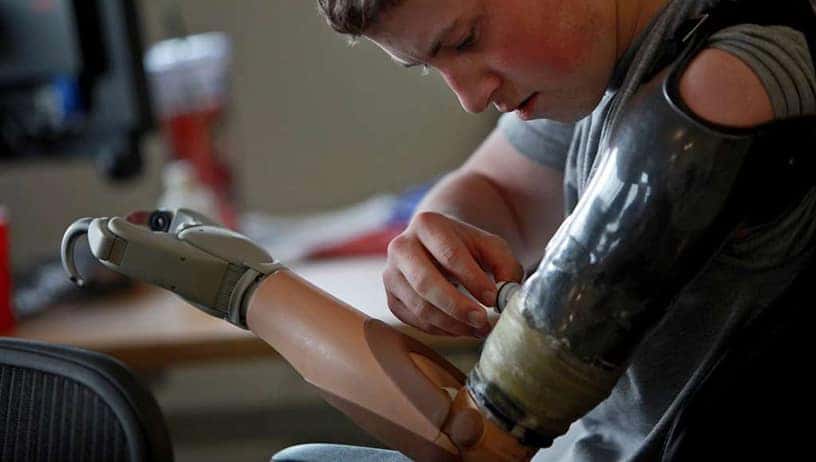 General Motors and Stephen Siller Tunnel to Towers Foundation hosted the 6th annual Honoring our Heroes Gala to celebrate and benefit Veterans in Michigan. The event benefitted the foundation's Smart Home Program and the Fallen and Wounded Soldiers Fund of Michigan to help the brave men and women in our area who need a hand up after returning to civilian life. General Motors has a strong history of supporting the military, and focuses on assisting veterans in three ways: with jobs, vehicles, and homes.
For the past several years, GMC has taken the lead for GM on the Smart Home Program in partnership with the Siller Foundation. "GMC's Professional Grade identity is a perfect fit for these organizations because it is the same philosophy these veterans live by day in and day out," said GMC Marketing Director Rich Latek. "This mindset drives us to strengthen our efforts and help provide our veterans the state-of-the-art Smart Homes they need to achieve independent lives."
Jobs: The unemployment rate for vets is 3.7 percent nationally, and, thanks to companies like GM, it is under 3.5 percent in Michigan. GM currently employs 5,000 vets and will hire another 500 this year.
Vehicles: GM has enhanced its military discount program to include First Responders taking effect June 1.

Homes: GM supports two organizations, the Stephen Siller Tunnel to Towers Foundation and the Fallen and Wounded Soldiers Fund of Michigan, to help place vets in Smart Homes so they can live the lives they deserve.
The Stephen Siller Tunnel to Towers Foundation builds custom-designed, mortgage-free homes that meet the needs of our nation's most injured service members through the Smart Home Program. The program is The Fallen and Wounded Soldiers Fund of Michigan, an all-volunteer group of private citizens, provides essential financial assistance to Michigan's post-September 11 wounded Iraq and Afghanistan veterans and their families.
Over the years, GM has raised more than $8 million toward supporting America's veterans. General Motors employees, dealers, customers, and enthusiasts give generously to these two organizations. Please join GMC, Customer Care and Aftersales and dealers in supporting our American heroes by donating to the cause here.
When the call came, they stood up for us. Now, it's our turn to stand up for them.
Help us help them and shop with a brand that gives back. Check out our current inventory of new vehicles and take home a deal you can feel good about. Test drive with us today!
Images courtesy of GM Media
Join the Conversation
Comments
comments