Ford Donates New Transit to The Ark Association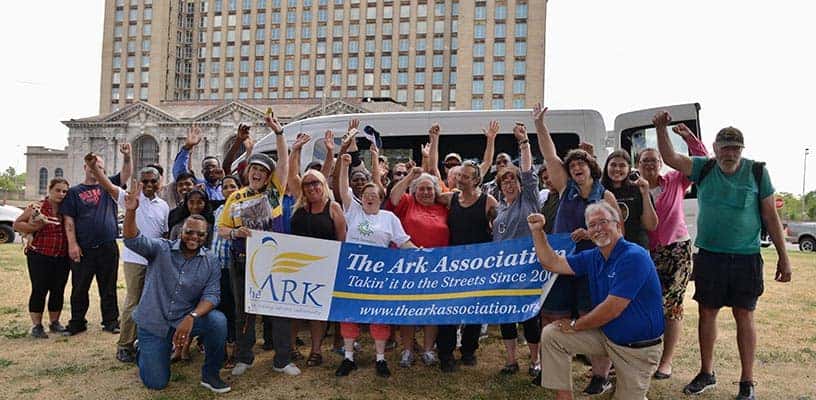 The Ark Association in Detroit has provided food, clothing, and help to the hungry and homeless for 17 years. Every Saturday, the team sets up in Roosevelt Park in front of Michigan Central Station to provide goods to those in need. Recently, its transport vehicle broke down, so Ford donated a brand-new Transit to help the Ark Association continue providing vital services to the community.
Ford worked with Karen Gates of the Ark Association to understand what the organization needed most in their vehicle. Ford Motor Company delivered a 12-passenger Transit van to the team at The Ark. The automaker took the van to the Ford Resource and Engagement Center, a community center in southwest Detroit.
Ford is focused on providing for the community and donates almost $20 million annually to assist with arts, culture, hunger relief, and more. Over the past 10 years, the Ford Volunteer Corp has been a part of 10,000 community service projects.
"Ford is continuing to be a good neighbor and responding to an urgent need that will make people's lives better," said Shawn Wilson, multicultural manager, Ford Motor Company Fund. "Our goal is to strengthen communities and many of the people served by The Ark would also benefit from the food hub, tax, legal, and other free services provided at the FREC."
Ford also recently acquired Michigan Central Station and intends to turn it into the centerpiece of a new innovation hub in Detroit's Corktown neighborhood. It plans to create a whole campus that will lead the way into the future of transportation with a focus on autonomous driving and technology.
Feel good about the company you buy your vehicle from. Ford is doing good in the community and leading the way in the future of transportation. See our inventory online to shop for your new Ford truck, car, or SUV today.
Images courtesy of Ford Media
Join the Conversation
Comments
comments