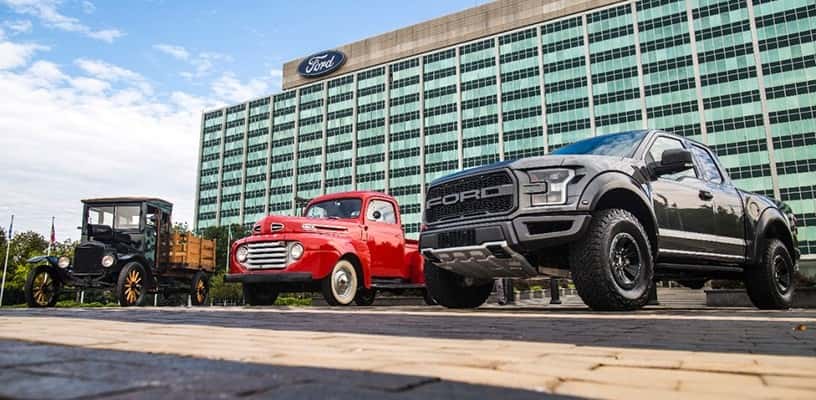 On July 27, 1917, Henry Ford introduced the Ford Model TT – the world's first ever purpose-built truck. It changed the auto industry and it changed the way people work; this clamored for automobile paved the way for the pickups we have today. As America's longest running truck brand, we are proud to continue Ford's vision of excellence with the F-Series as America's best-selling truck for 40 consecutive years and best-selling vehicle for 35 straight years.
The 1917 Model TT was introduced in response to customers asking for a heavier duty vehicle that could haul large loads and provide greater utility for work and deliveries. It retained the Model T's cab and engine, but the engineers created a stronger body and frame to give it payload capability of up to one ton. Ford sold 209 of these vehicles in the first year priced at $600.
In 100 years, many things have changed about Ford trucks, but one thing that hasn't changed is Ford's dedication to its customers. Our brand continues to work hard to improve each truck by listening to truck owners about what they would like to see in their next vehicle and developing new innovations that enhance their ability to get the job done. All this gives our drivers greater towing and hauling capability, advanced engines for improved efficiency, and driver-assist technologies that make it easier and more convenient to operate.
With your help, we anticipate another 100 years of excellence and innovation. Stop by Garber Automall today to test drive one of our best-selling Ford Trucks today!
Images courtesy of Ford Media