Even More Chevrolet Trucks on the Horizon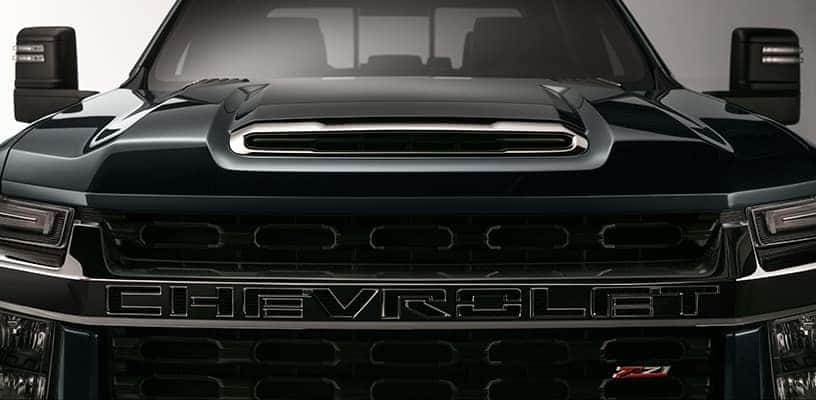 Chevrolet announced that the next-generation Silverado HD will debut next year for the 2020 model year. It will be the third all-new truck in the Silverado lineup revealed in just 18 months, joining the 2019 Silverado 1500 and the 2019 Silverado 4500/5500/6500HD. With so many rugged, capable, and dependable Chevy trucks available, you'll be able to find one that fits you perfectly. From the light-duty, agile Silverado 1500 to the all-new and heaviest-duty 2019 Silverado 4500/5500/6500, there a truck that matches your driving style and capability needs. Check out our currently in-stock Silverado pickup trucks online now and then stop by for a test drive today!
"Chevrolet already fuels the most successful truck manufacturer in the industry," said Alan Batey, global head of Chevrolet. "With a completely new, expanded range of Silverado models on the horizon, we expect to see even more truck buyers in Chevrolet showrooms."
The next-generation Silverado HD is designed for the specific priorities and needs of heavy-duty truck enthusiasts. On-road testing of the new Silverado HD prototypes will begin in the near future to reach Chevrolet's increased durability and validation standards. And the bolder, larger proportions of this incredible truck will be apparent the moment you lay eyes on it. Information will come out slowly over the next year, with the first production models scheduled to roll off the assembly lines in Flint, Michigan, in the third quarter of 2019.
The refreshed 2019 Silverado 1500 was announced in January. Through extensive use of mixed materials and advanced manufacturing, the new truck weighs less than the outgoing model — up to 450 pounds less for crew cab V8 models. The upcoming model builds on the legacy of dependable, long-lasting Chevrolet full-size pickups. The 2019 Silverado 1500 also offers a broad range of trims and engine/transmission combinations, providing you with an array of opportunities to find your ideal truck.
The 2019 Silverado 4500HD, 5500HD, and 6500HD chassis-cab models were introduced in March and are scheduled to go on sale in late 2018. The first-ever Silverado medium-duty trucks are designed specifically for commercial customers, with an emphasis on being easy to drive, easy to upfit and easy to service. These are perfect for your fleet or company enterprises.
"Chevrolet has built more than 85 million trucks in 100 years and we have applied that accumulated truck expertise to the new Silverado range," said Batey. "All three Silverado models offer a wide range of choices, as no two truck customers are alike. Every Silverado is built to be long-lasting and dependable, as many customers need their trucks to earn a living or to do what they enjoy most when they're off the clock. Finally, every Silverado is built to work — as we know every truck, no matter how luxurious, has a job to do."
Take a look at our current inventory of Chevrolet Silverado models to find the one that's right for you. Our team is ready to help you discover the model that fits your budget and your capability needs. Stop by for a test drive today!
Images courtesy of Chevrolet Media
Join the Conversation
Comments
comments