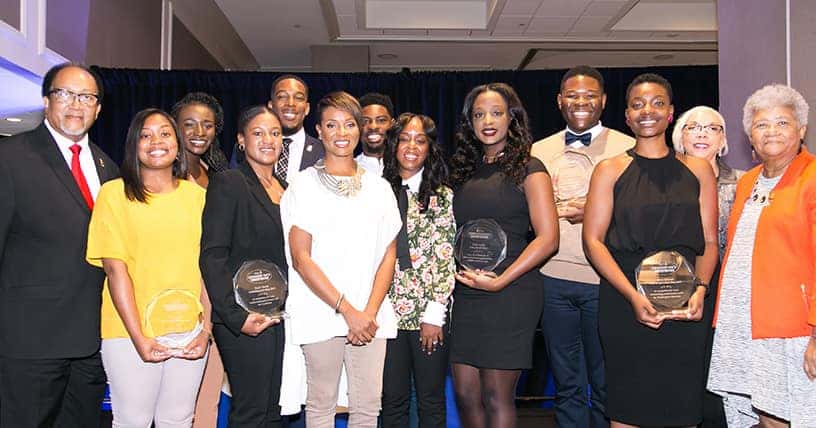 Together the National Newspaper Publishers Association and Chevrolet have chosen six well-deserving students from Historically Black Colleges and Universities for the 2018 Discover the Unexpected (DTU) Journalism Fellowship. Following guidance from the editors and reporters currently with the NNPA, these students will explore and share positive, inspirational, and relevant stories from African-American communities this summer during their internship. With our combined efforts, we can create a free press that nurtures open communication and values respect for all parties involved. Chevrolet is proud to be a part of that.
"The NNPA is looking forward to continuing our support of young storytellers to document positive stories in our communities," said NNPA President and CEO Dr. Benjamin F. Chavis Jr. "Young journalists have the power to bring about positive change in our communities and this country through their words, so it is vital to include their voices in the conversation."
The 2018 DTU Journalism Fellows are Tyvan Banks of Norfolk State University, Diamond Durant of Morgan State University, Daja Henry of Howard University, Denver Lark of North Carolina A&T State University, Natrawn Maxwell of Claflin University, and Ila Wilborn of Florida A&M University.
Chevrolet will award each DTU Fellow a $10,000 scholarship and a $5,000 stipend so they can focus on improving their skills and learning their craft. The students will form two teams of three people, and each team will have access to a new 2018 Chevrolet Equinox during their reporting assignments. Journalists need to be where the action is taking place and Chevy is here to provide them with reliable, stylish, and capable transportation.
Chevrolet has awarded more than $300,000 in DTU scholarships and stipends. For its first two years, the program included only a select number of schools, but the 2018 online submission process was open to students at all HBCUs majoring in journalism, communications, mass media or visual arts.
"In 2016 Chevrolet launched the DTU fellowship at Howard University and last year added Clark Atlanta University, Morehouse College, and Spelman College," said Paul Edwards, U.S. vice president of Chevrolet Marketing. "This year we want to give every HBCU student with a strong voice the opportunity to report the inspiring stories from around the U.S. as they Find New Roads behind the wheel of the 2018 Equinox."
This year, the Fellows will start their journey in Detroit, where they will participate in two days of journalism training with Chevrolet and NNPA leadership at General Motors' Global Headquarters before they hit the road to begin their reporting assignments. From there, the students will move on to work with The Washington Informer in Washington D.C.; The Atlanta Voice in Atlanta, Georgia; The New Journal & Guide in Norfolk, Virginia; and New York Amsterdam News in New York City, New York. With exposure to many different communities, these students will have a keener eye to portray the world around them.
Chevrolet is proud to help support these students and looks forward to seeing their work throughout the Fellowship. Learn more about the Discover the Unexpected Journalism Fellowship at www.nnpa.org/dtu.
To check out the vehicle they'll have on hand, see our current inventory of 2018 Chevrolet Equinox models and then stop by for a test drive today!
Images courtesy of Chevrolet Media