Buick is Helping You Be A Better Driver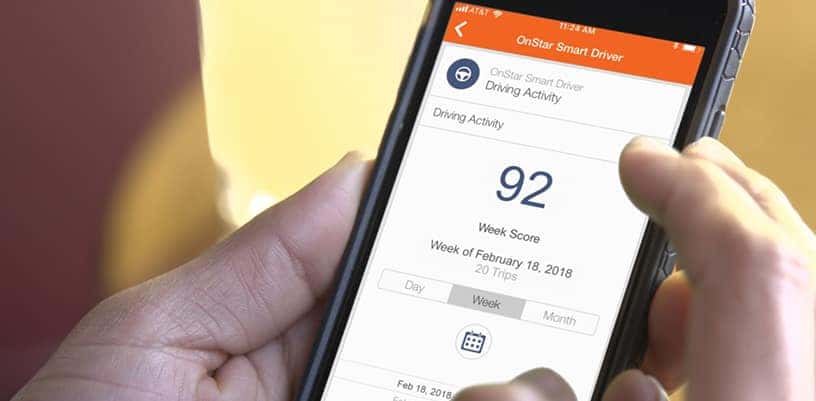 As the popularity for personal data continues to grow, Buick has provided you with one more area of your life to monitor and improve: your driving. Now with the myBuick phone app and Buick Smart Driver services, you can view information about your driving habits that could help you earn better miles per gallon, keep you under the speed limit, and could even save you money on insurance. Check out how Buick is always moving forward to give you the best vehicle ownership experience and then view our online inventory to start shopping with us today!
"In today's world, people are using health, finance, and even sleep monitoring apps to help improve their lifestyle and well-being," said Steve Samolinski, senior manager of Buick Connected Services. "Bringing Buick Smart Driver services into the myBuick app can help our customers become more aware of their driving behaviors and improve as necessary."
Buick Smart Driver launched as a web-based service in May 2016. Since then, more than 211,000 Buick drivers have enrolled in the service and are driving roughly 700,000 trips daily. You can also enroll in the Insurance Discounts Eligibility portion of the Buick Smart Driver service, which is a risk-free way to see if positive driving behavior qualifies you for discounts without revealing any personal details to insurance companies. Nearly 100,000 Buick drivers have enrolled in the Insurance Discounts Eligibility program.
But what does the Buick Smart Driver service monitor? Once enrolled, you can monitor the following (reported by day, week or month) via the mobile app:
Total number of hard braking events

Total number of hard acceleration events

High-speed driving percentage

Late-night driving percentage

Total miles driven

Average mpg and mph

Tips on how to become a smarter driver

Overall Smart Driver score
This can be helpful when working with young drivers to help them see how their behavior on the road is measured and enforce healthy driving habits. Or if you're just interested in improving your own driving patterns and maybe saving a little money on your insurance, the Buick Smart Driver service is here for you.
See what else will wow you in a new Buick car or crossover SUV when you stop by to test drive any of our new models. Do you want a heads-up-display in your new Buick LaCrosse? Make parallel parking a breeze with the Self Park feature on your new Buick Envision. Or be the first to have a brand-new Buick Regal TourX and experience the outdoors up close. See our entire inventory now!
Images courtesy of Buick Media
Join the Conversation
Comments
comments