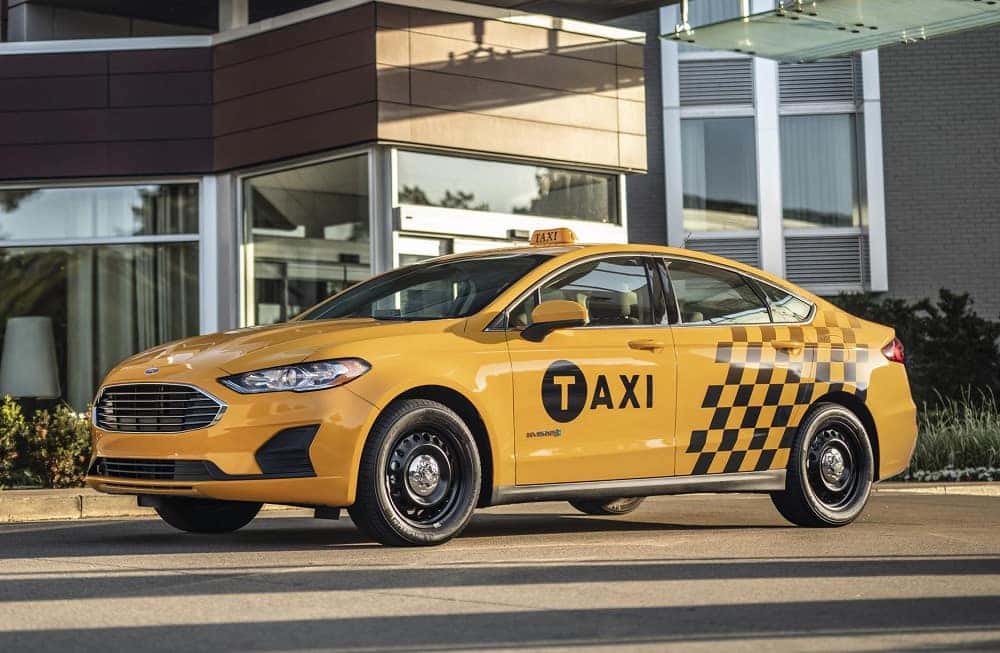 Ford is no stranger to offering taxi-prepped vehicles, but the Fusion Hybrid has never been a part of this lineup. That all ends in the coming model year as Ford will add a 2019 Fusion Hybrid Taxi to its fleet lineup.
Based on the Ford Police Responder Hybrid, the Fusion Hybrid Taxi will boast many of the heavy-duty components its police-car sibling has. These include its steel wheels, the police-tuned suspension with a higher ride height, high-performance brakes, steel wheels, heavy-duty cloth seating, and vinyl flooring. Companies can also go with the optional vinyl seating for easier cleaning.
Standard features on the Fusion Hybrid Taxi will include a rearview camera and a taxi-meter mounting plate on top of the instrument panel.
What makes the 2019 Fusion Hybrid Taxi special is its ability to offer taxi companies long-term fuel savings with its EPA-estimated 40 mpg city, 36 mpg highway, and 38 mpg combined. These mileage estimates will vary with driving conditions, especially with the stop-and-go driving taxis endure.
You can order the 2019 Fusion Hybrid Taxi here at Garber Automall in Green Cove Springs, FL today. Stop by and speak to one of our friendly fleet-sales specialists for more information. If you're not in the taxi business and just need a thrifty sedan, the standard Ford Fusion Hybrid is the ride for you. Check out our available Ford Fusion inventory today.