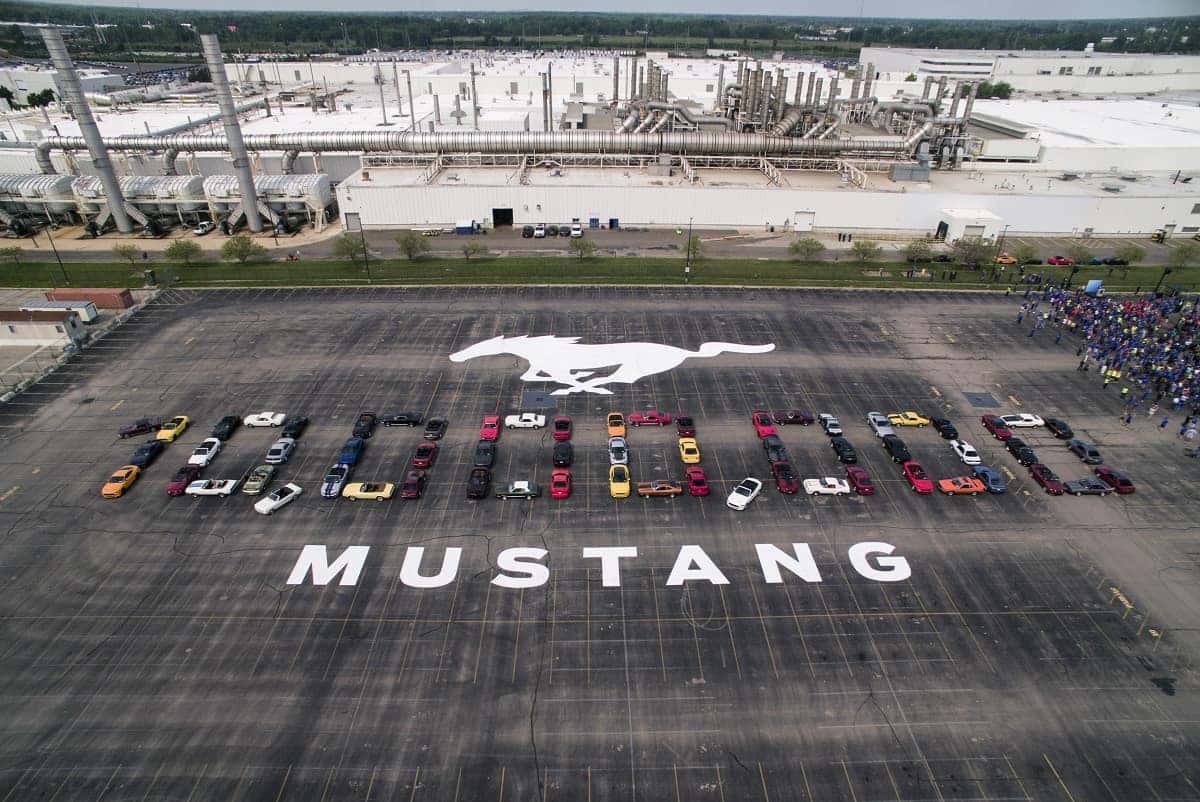 The Ford Mustang rumbled into the pony-car segment midway into the 1964 model year with a 164-horsepower V-8 paired to a three-speed transmission. Today, the Mustang is far more advanced, and the 10 millionth Ford Mustang, which just rolled off the production line, is proof of that.
The 10 millionth Mustang is a 2019 convertible model slathered in Wimbledon White, and it's no mistake that this mimics the first-ever Mustang. To help it match the first Mustang even closer, Ford also equipped this special 'Stang with a manual transmission and a V-8 engine. Unlike its 1964.5 doppelganger, this Wimbledon White 2019 Mustang GT convertible's V-8 engine cranks out a more generous 460 horsepower and its transmission has double the cogs.
Though Ford took special measures to ensure this rig mirrored the layout of the VIN 001 1964.5 Mustang, there is nothing else setting this model apart from the crowd. This gives it the potential to be a cult icon among Mustang enthusiasts.
Ford did, however, set up a special release event that included 60 Mustangs from various years spelling out "10,000,000" at the Flat Rock Assembly Plant with a flyover by a WWII-era P-51 Mustang fighter plane.
There is no mention of what Ford plans to do with this important Mustang, but chances are it will land in a museum or on the auction block at some point.
Want to get your hands on the best-selling sports car for last 50 years? Stop by Garber Automall serving Green Cove Springs, Florida and test drive a 2019 Ford Mustang for yourself. With its range of engines that starts with a 310-horsepower turbocharged four-cylinder and tops out with a 5.2-liter flat-plane-crank V-8 that punishes the pavement with 526 horsepower.
Can't make it to the showroom today or want to take a peek at what 2019 Mustangs we have in stock before driving down? You can view our online inventory to make sure we have what you're looking for.