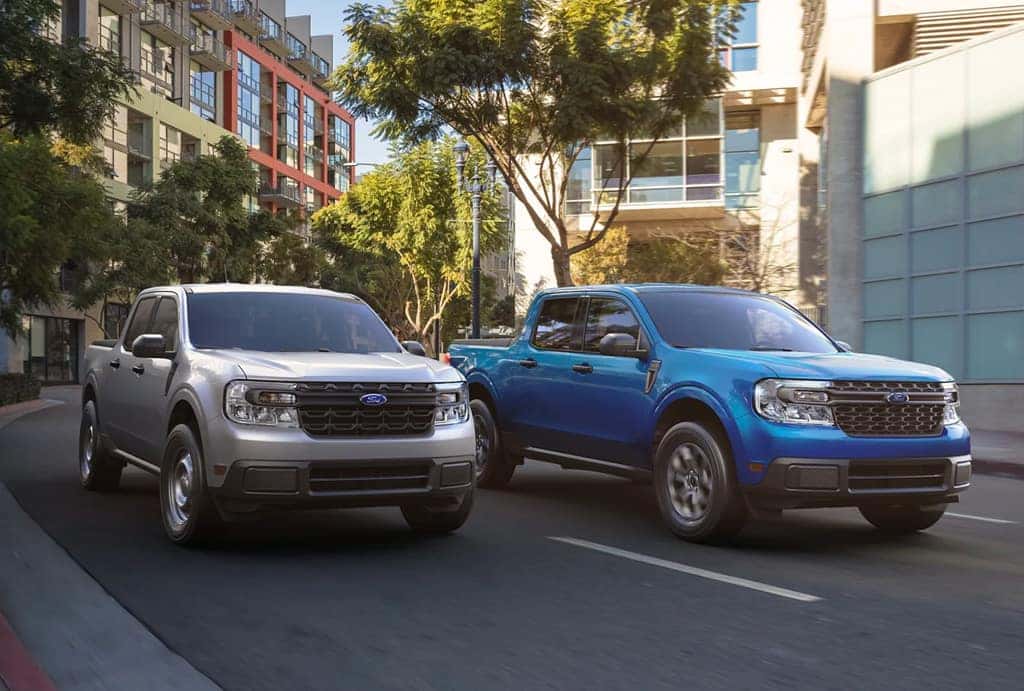 Ford puts the entire compact truck segment on its back with the release of the 2022 Maverick.
The all-new Maverick delivers a fresh outlook on what a truck is without compromising its Ford Tough mentality. How? They took the desire for fuel economy and harmoniously blended it with capability (much like with the Maverick's older brother, the F-150 Lightning), resulting in America's first standard full-hybrid pickup.
With an EPA-estimated 40/33/37 city/highway/combined mpg and 500 miles of driving range, the Ford Maverick will be the most fuel-efficient truck out there.
Yeah, But How Does It Perform?
Its standard 2.5-liter hybrid engine provides 191 horsepower and 155 pound-feet of torque to total a 2,000-pound max towing capability and a 1,500-pound max payload. Just enough for the everyday adventurer.
For those that dwell outside the norm, there's an optional 2.0-liter EcoBoost® engine that delivers 250 horsepower and 277 pound-feet of torque for a heftier 4,000-pound max towing capacity.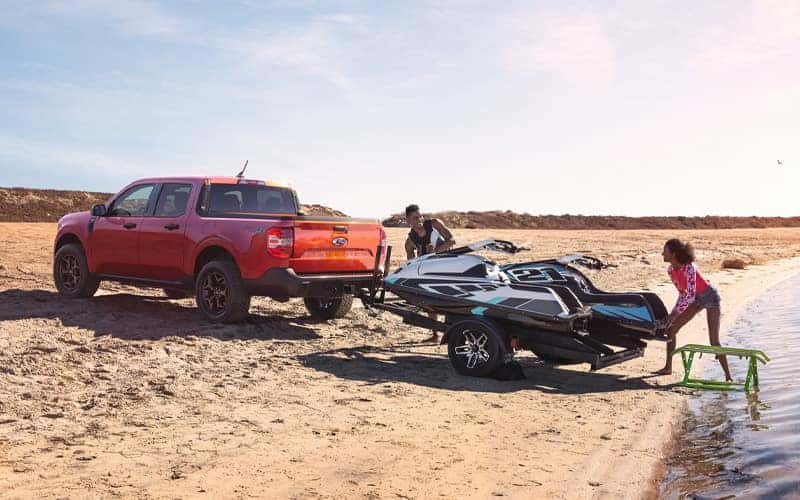 "A DIY Fan's Paradise"
That's how Keith Daugherty, one of Ford's engineering specialists, described the Maverick FLEXBED™'s spirit. Its customization is unmatched, letting the driver do as they please.
The Maverick's FLEXBED™ is designed to be, well, flexible. Prefer your accessories to be professionally made and installed? Great! There's plenty of options direct from Ford you can have installed at Garber Automall. For the DIYers, the Maverick's FLEXBED™ comes well equipped with 2×4 and 2×6 slots, tie-downs, and D-rings.
Segmented storage, elevated floors, bike and kayak racks — you name it, the FLEXBED™ is ready for it.
And for the aspiring DIYers, they have fantastic step-by-step videos available to help.
Customization Embraced
Ford recognized its fans' desire to trick out their trucks. So they simplified the process while also making it safer by providing two 12-volt, 20-amp prewired electrical sources that lets them tap into the Maverick's power and their own creativity.
Giving You What You Need
That's the theme with Ford's all-new compact pickup truck. And the Maverick hits the mark with functional, minimalist styling built for all lifestyles.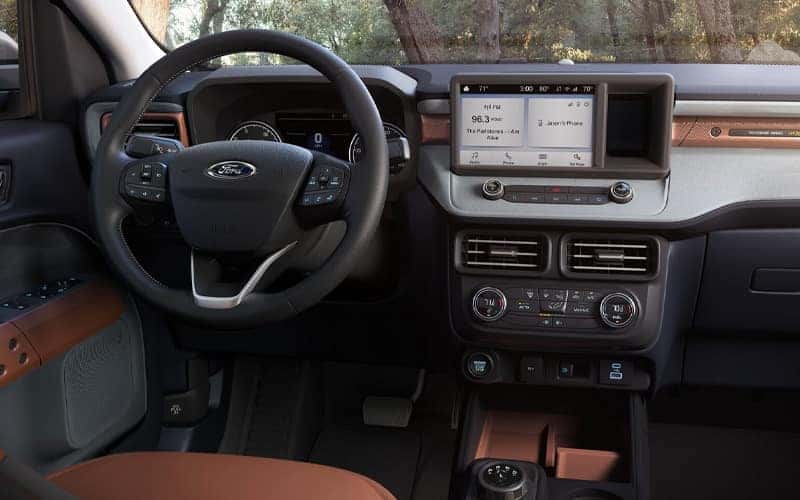 Ford's interior designers worked hard to understand how Maverick owners would actually use the items they bring with them. From that approach comes vast storage options fit for things from tech to tools to outdoor equipment.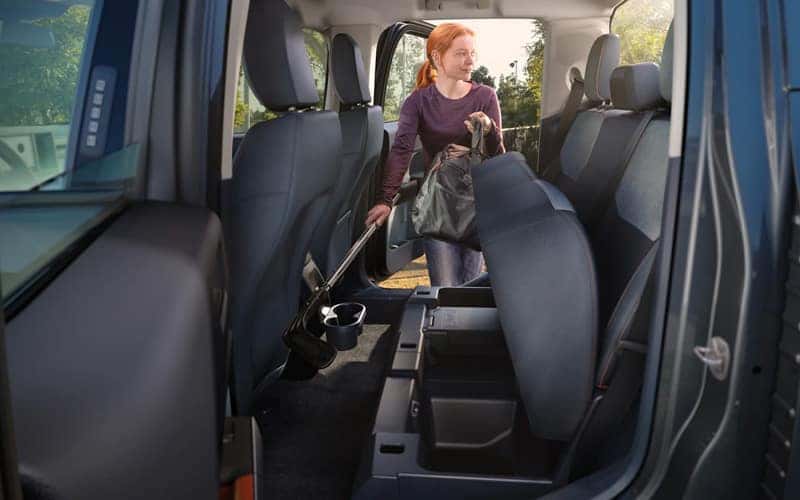 The Maverick's interior is capped off with phenomenal tech options, coming standard with FordPass™ Connect and 4G LTE Wi-Fi® for up to 10 devices. Whether you're away from your Maverick or away from the world, you can stay connected.
It Must Cost a Pretty Penny, Right?
Wrong. The all-new Ford Maverick has a starting MSRP of $19,995. It goes on sale this fall but can be pre-ordered as soon as today.
Ford Is on a Roll
Last month, the F-150 Lightning. This month, the all-new Maverick. Ford is cranking out new vehicles and concepts like it's nobody's business. And are we excited to share it with you.
Make sure you keep an eye on our Facebook and Instagram for more on the Maverick, Ford, and all things Garber Automall. If you're interested in pre-ordering the all-new Ford Maverick or have any questions, give us a call at (888) 221-5816 to get started.
Sources:
https://media.ford.com/content/fordmedia/fna/us/en/news/2021/06/08/all-new-ford-maverick.html
https://cloud.3dissue.com/89166/168495/196875/P758/index.html
https://www.motortrend.com/cars/ford/maverick/2022/2022-ford-maverick-compact-pickup-truck-first-look-review/
https://www.caranddriver.com/news/a36607631/2022-ford-maverick-specs-revealed/
https://www.ford.com/trucks/maverick/2022/
https://www.motorbiscuit.com/the-evolution-of-the-ford-ranger-over-the-years/
https://www.thecarconnection.com/news/1022468_discontinued-2010-ford-explorer-sport-trac-to-be-the-last