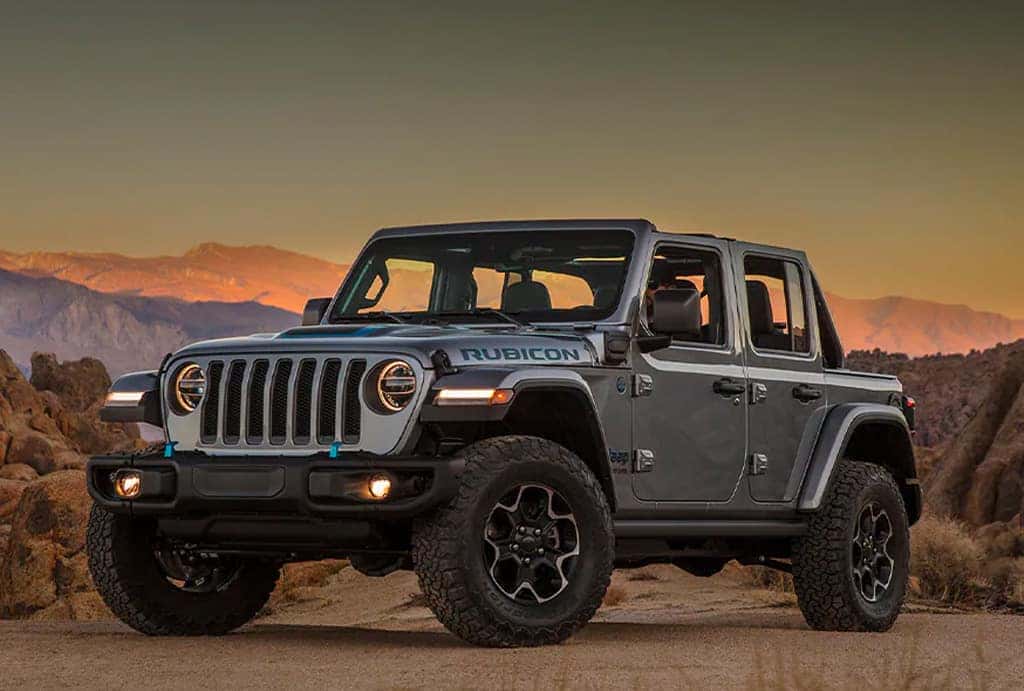 If you guessed "electric," you'd be right!
Too easy? Okay, how about another one? 
Can you guess how to pronounce "4xe"? Don't you dare Google it. If you're team, "four-by-e," you're correct again! 
But the most important question of them all is:
Can an electrified Wrangler still do Wrangler things? 
Strength in Wattage
Yes, yes it can. In fact, the Wrangler 4xe is nearly the strongest Wrangler offering of the bunch. That might be hard to believe since it's a plug-in hybrid electric vehicle, but only the Wrangler's 392 V-8 engine option has a faster 0-60 time. 
That's all thanks to the harmonious power from the 4xe's 2.0-liter turbocharged engine paired with a 44-horsepower electric motor up front, a 134-horsepower electric motor in back, and a 14.0-kWh lithium-ion battery positioned between them.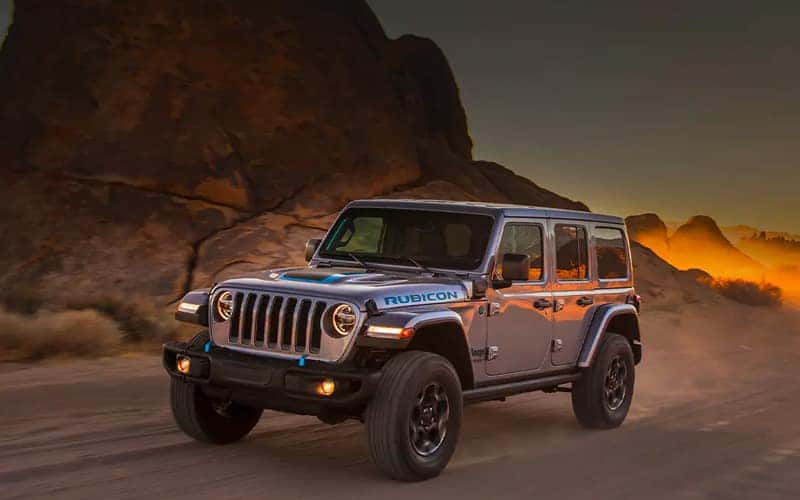 Between the Wrangler 4xe's 2.0-liter turbo, two electric motors, and battery pack, it shares the same impressive 470 pound-feet of torque rating as the V-8 Wrangler configuration. With that comes a 3,500-pound max tow rating to help you further your adventure. 
Go the Distance
Since the Wrangler 4xe is a plug-in hybrid electric vehicle, it still offers a gasoline backup for long road trips. Its 2.0-liter turbocharged four-cylinder engine paired with the 4xe's dual electric motors and 14.0-kwh battery combine for a total driving range of 370 miles. 
You can expect the Wrangler 4xe's all-electric range to hit an EPA-estimated 21 miles, plenty for trips to work, the grocery store, or downtown on the weekends you're not out adventuring.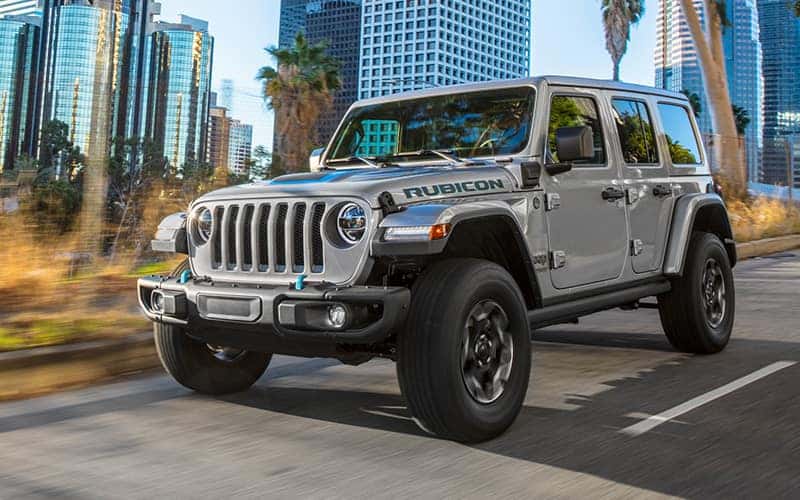 Charge time is approximately 12 hours using a standard 120-volt Level I charger at home. Upgrade to a 240-volt Level II charger for a full battery in just two hours. 
Should you need a charge away from home, just stop at one of the Jeep-4xe Charging Network stations for a free pit stop. That's right, free. Jeep is partnering with Electrify America to build a network of charge stations both grid- and solar-powered to ensure all 4xe drivers have no cost access to the juice they need.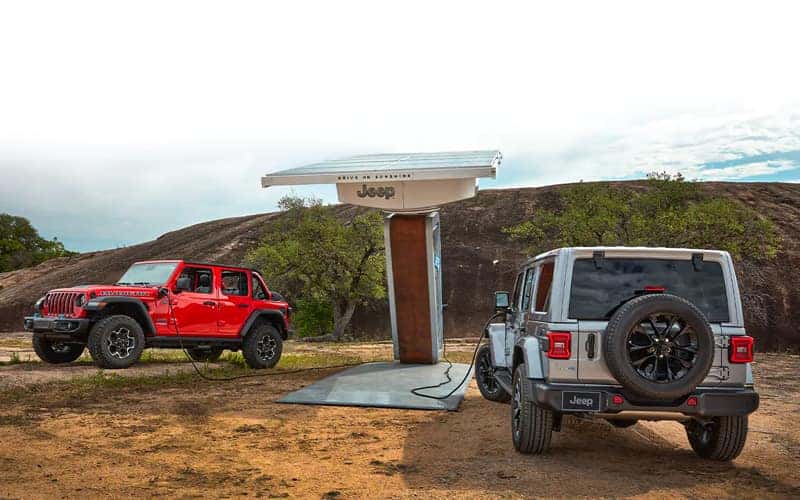 Electric Freedom

You can't explore the outdoors if you don't preserve it. And with this step towards electrification and their pledge to have a plug-in hybrid offering for every model by 2025, Jeep is headed in the right direction. 
Now it's time for you to head in our direction. Head into any of our dealerships to experience the electrified power of the all-new Jeep Wrangler 4xe or get your 4xe pre-ordered at Garber Automall! 
Sources: 
https://media.stellantisnorthamerica.com/newsrelease.do?id=22836&mid= 
https://www.jeep.com/wrangler-4xe.html