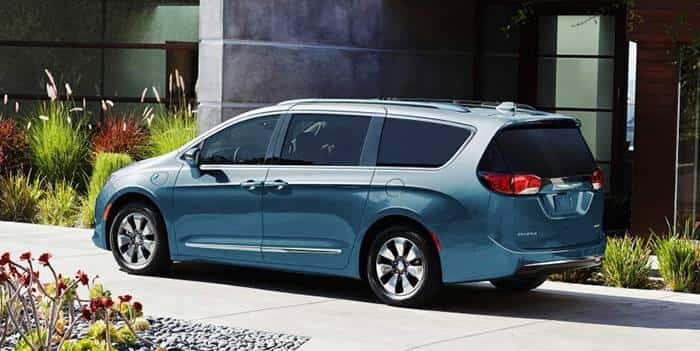 When your family grows by one, you find yourself faced with all kinds of new challenges. Thankfully the creative engineers at Chrysler have thought of ways to make your new parenthood a little easier. The family focused Chrysler Pacifica is packed with some of the most helpful features to help streamline your life with young ones.
Conversation Mirror
Lately, minivans have been less 'mini' and more 'van' so it can be tough to see little passengers in the second- or third-row seats. But with a Conversation Mirror, it's easier to make eye-contact when you tell James to leave Ruby alone and give her back her toy. The convex nature of the mirror gives the driver more straightforward view of all seats, making it simpler to keep family trips more harmonious.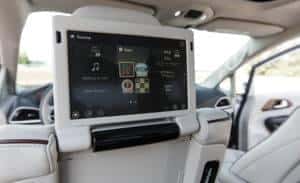 Rear-Seat Entertainment System
Vehicles have had screens in the second row for years, but not with as much capability as they have today. The rear-seat entertainment systems are DVD and Blu-Ray capable, have HDMI and USB ports to connect to other devices and plenty of apps to pacify any passenger, young and old. There's even an "Are We There Yet?" app that syncs up to your active navigation up front and will finally quiet the age old question.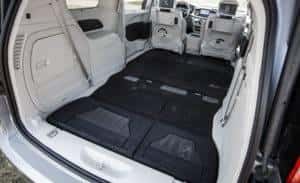 Stow 'n Go Second- and Third-Row Seats
Life moves pretty fast and you need to have a car that can keep up, with the Stow 'n Go Second- and Third-Row Seats, you'll have a minivan that is as dynamic as your schedule. The seats fold and tumble into large compartments below the floor that gives you a nearly flat surface to transport large cargo. And when the seats aren't folded into those compartments, they make great storage!
Full LATCH Anchors for Third-Row Seats
"Lower Anchors and Tethers for CHildren," or LATCH, is a way to ensure top safety for the littles ones still in car seats. While it is standard for second-row seats, the Chrysler Pacifica has lower anchors in all three rows so you can quickly and confidently rearrange the inside of your vehicle to adapt to whatever life throws at you.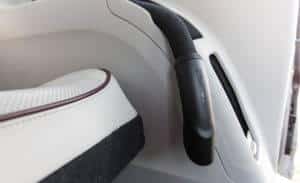 Built-In Vacuum Cleaner
… Because life gets messy. Some days it feels like you live in your minivan and that means it requires as much care and cleaning as your home. Now you can clean as you go with a built-in vacuum in the third row. Convenience and efficiency are preferred when it comes to cleaning up after the kiddos.
With so many wonderful features to set this minivan apart, we wonder why it's not called a 'great'-van. Stop by today for a test drive and discover your favorite part about the 2017 Chrysler Pacifica.
Images courtesy of CarandDriver.com