Buick and Exxon Team Up to Make Paying for Gas Easier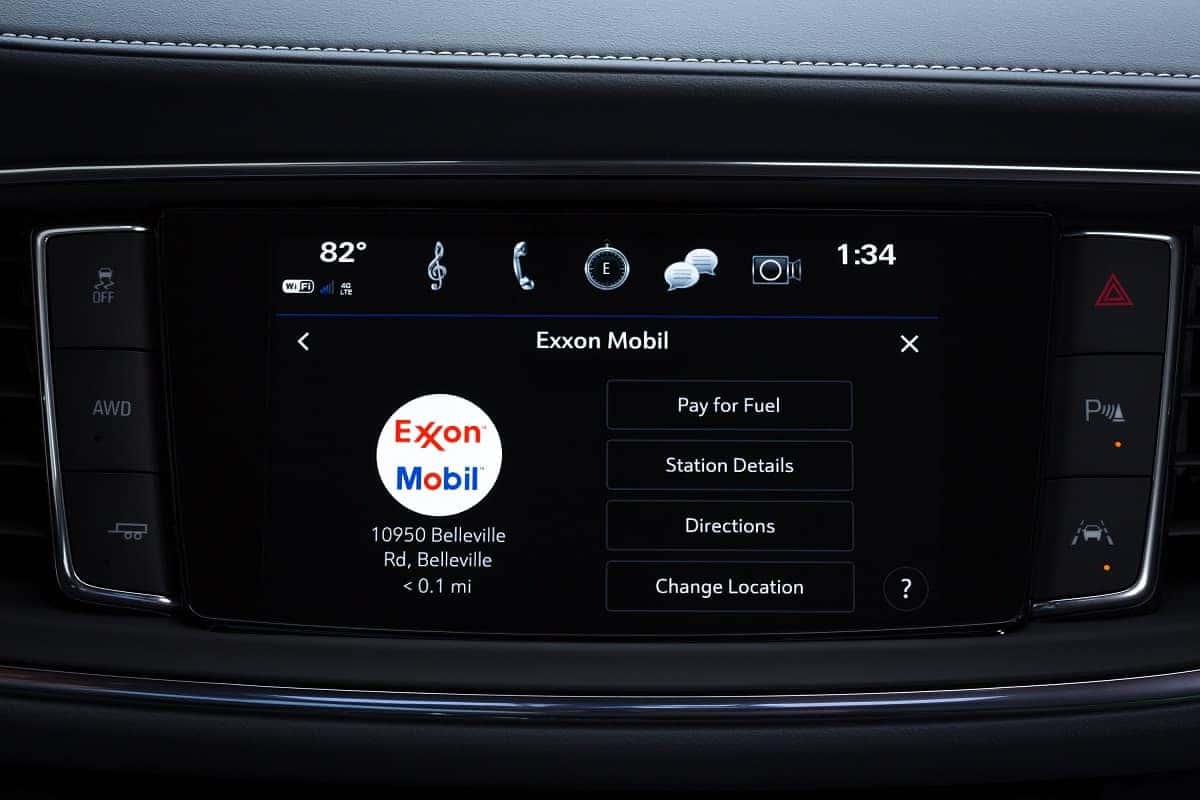 Until all our vehicles run on electricity, stopping at the gas station is a necessary part of our routine. Buick and ExxonMobil have gotten together to help make this task a little easier and less time-consuming.
In eligible Buick vehicles, owners can pull up to any of the over 11,000 ExxonMobil fuel station and refill their tanks without swiping a credit card. This is all thanks to Buick integrating the ExxonMobil fuel payment system right in the vehicle's infotainment system. This system integrates with the owner's existing ExxonMobil SpeedPass+ account for streamlined payment and earning rewards.
Don't have a SpeedPass+ account? No worries; you can always sign up for one for free through the Marketplace app on your Buick Infotainment System.
To use this system, the driver just pulls up to the pump and presses the ExxonMobil icon in the Marketplace. The app will identify the station the vehicle is at then ask the driver to choose which pump number he or she is at and payment method. Once the driver confirms these items, the app activates the pump, and the driver can fuel his or her vehicle. Once fueling is complete, the driver can hop back in his or her Buick and take off — no need to swipe a card or go into the store.
Beyond saving you time, this system also enhances security and helps prevent fraud. With the proliferation of skimmers on fuel pumps — small card readers that steal your credit card information — swiping your card at the gas station is becoming a risky thing. This system bypasses that altogether.
In addition to this timesaving app, all Buicks come standard with a capless fuel system that allows the driver to fill the tank without unscrewing a cap first. Sure, this saves only a few seconds, but every second matters in this busy world. Plus, you never have to worry about losing a fuel-filler cap again.
Stop by our showroom here at Garber Automall in Green Cove Springs, Florida to check out this system while test driving one of our many Buick vehicles.
Join the Conversation
Comments
comments