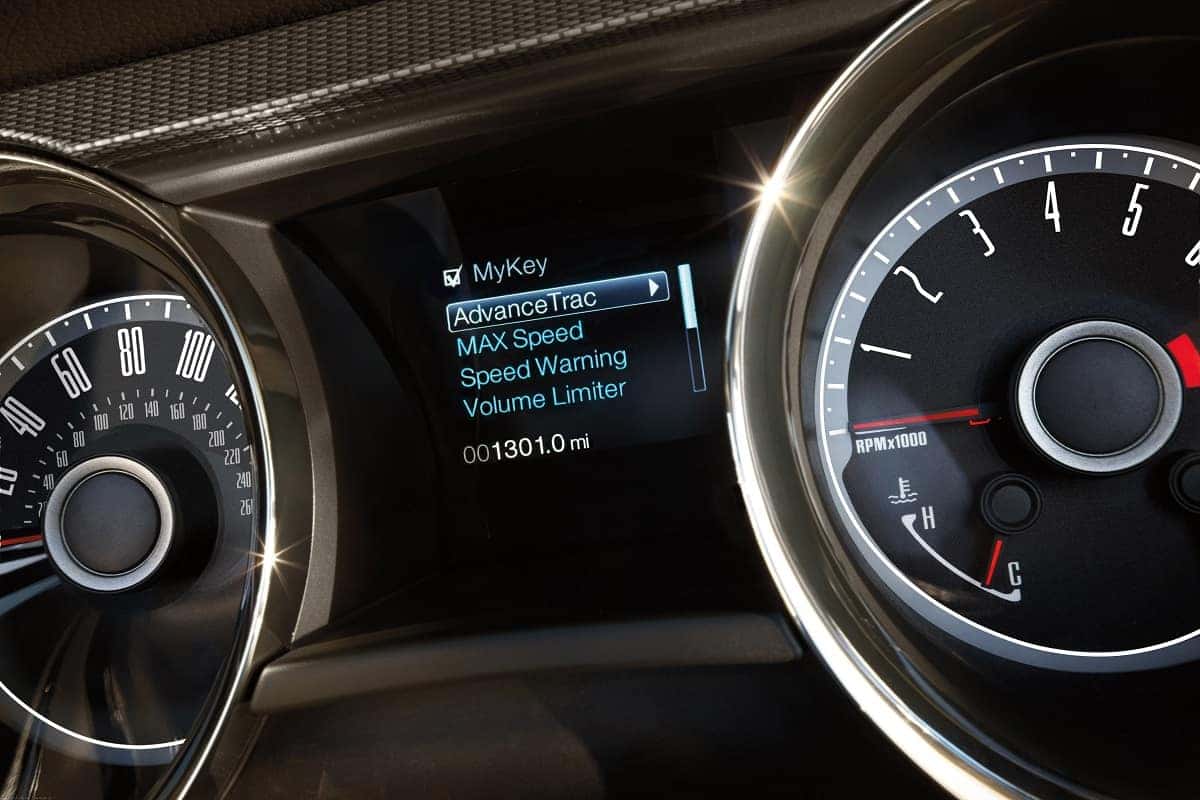 Handing the keys over to your newly licensed teen can be a stressful moment. Not only are you handing him or her the keys to an expensive piece of machinery, but you're also giving him or her control of a potentially deadly weapon if handled incorrectly. Ford MyKey helps keep your teen's driving habits in check, even if you're not there.
Here's how it keeps your teen, your car, and other people on the road safe.
Buckle Up or No Tunes, Kiddo
Kids sometimes have the feeling they are invincible, and this may lead to them feeling like they don't need a seat belt. The Ford MyKey Belt-Minder can't force them to wear their seat belts, but it can make driving around Jacksonville, Florida a heck of a lot more boring without it.
The Belt-Minder system starts with a six-second reminder chime every 30 seconds to jog your kid's memory about buckling up. The Belt-Minder also mutes the audio system until the front occupants buckle up their seat belts. It also displays "Buckle Up to Unmute Radio" on the message center display.
Slow it Down Sonny
Ford MyKey keeps the kiddos safe by limiting their driving speeds, whether they are heading to Jacksonville, or back home from Amelia Island or Green Cove Springs. You can set the maximum speed to 65,70,75, or 80 mph, so they cannot lose track of their speed on the highway. This system will also sound a reminder chime at 45, 55, and 65 mph.  
No Parental Advisory Necessary
Remember the "Parental Advisory" stickers on CDs and (in my day) cassette tapes? These labels helped parents keep their kids from buying music with swear words in them and quickly showed kids which CDs had the fun naughty words.
Ford MyKey does the same thing, but it instead allows parents to outright block stations marked as "explicit" by SiriusXM.
Extra 25 Miles to Empty
In normal operation, Ford vehicles sound a low-fuel warning when you have roughly 50 miles left in the fuel tank. Ford MyKey knows kids like to put things off until the last second, so it sounds this alarm 25 miles earlier, giving your kiddos a clear warning when there is only 75 miles of fuel remaining.
No Firing the Nannies
On Ford vehicles with Park Aid, blind-spot warning, and rear cross-traffic alert, you can make it so your kids cannot turn off these important safety nannies. This ensures your kids get the most out of the safety features you got with your Ford vehicle.
Keeping Their Ears Safe
We were all crazy kids at one point — some of us still are — and we liked our music a little loud at times. In our days, though, unless you dropped a few thousand dollars on an aftermarket audio system, car stereos weren't really that loud. Today, even stock audio systems are loud and have booming highs and lows that can damage young ears. Ford MyKey combats this with the ability to limit the audio system's volume to just 44 percent.
Rubber Goes Unburned
When dear old dad tossed you the keys to his 1966 Chevelle SS, he knew you were going to chew up some of his tires, and there wasn't much he could do about it. Well, that was then and this is now. Ford MyKey has your tires in mind with the ability to activate AdvanceTrac to limit wheel spin.
Keep your kids safe when you hand them the keys to your new Ford vehicle with MyKey. Come by Garber Automall's new-car showroom serving Jacksonville, Florida to see what we have in stock. Can't make it by in person? You can check out our online inventory too.