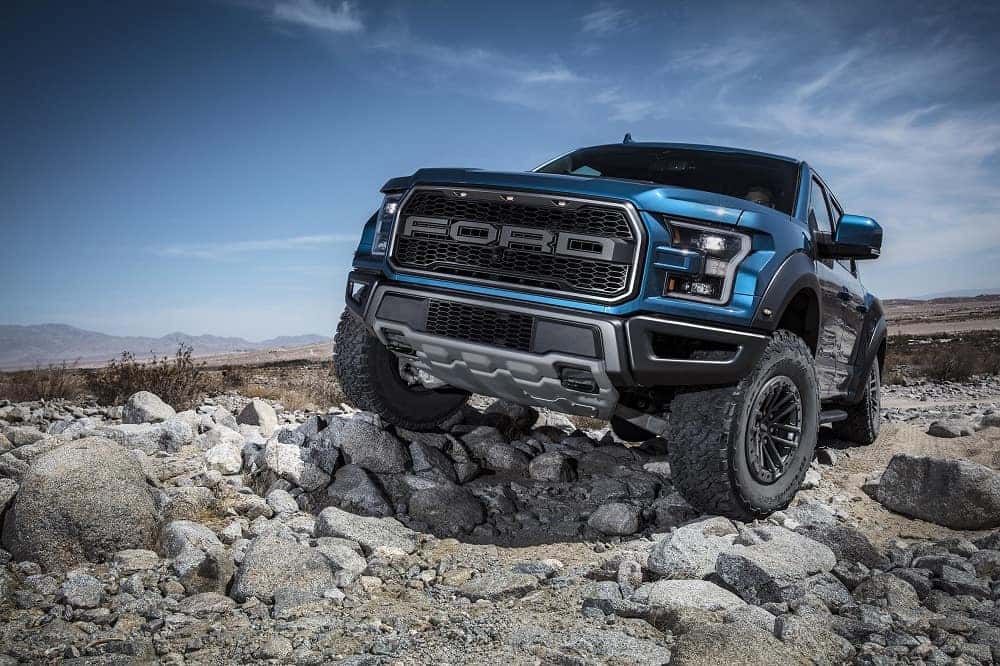 The Ford F-150 Raptor is arguably the best off-road pickup available today with its rugged looks, electronically controlled FOX shocks, and 450-horsepower 3.5-liter V-6 engine. But even the best off-road rig needs a little help here and there, and the 2019 F-150 Raptor has just what you need.
The 2019 F-150 Raptor's 3.5-liter V-6 is all about power and speed off the beaten path, but sometimes control and steadiness is what the driver really needs. Ford will offer this on the 2019 Raptor with its Trail Control system.
Trail Control helps the driver conquer the trail without worrying about throttle control as this system handles the throttle control. Just activate the system, set your desired speed from 1 to 20 mph, and take your foot off the accelerator pedal. The Trail Control system handles all the throttle regulation while you handle the steering.
And it's not all about throttle control either. Once you crest a hill and head back down the grade, trail control maintains your preselected speed using the brakes.
Any off-road enthusiast will tell you the hardest terrain to navigate is deep, loose sand. Your wheels get buried, and it takes expert throttle manipulation to get unstuck. With Trail Control, you can eliminate your throttle control from the equation: Just set the Trail Control system to 1 mph, and the system will help dig you out of the sand.
What's more, this is the only Trail Control system on the market that operates in every four-wheel-drive mode.
The F-150 Raptor isn't the only pickup set to get this system either. Ford says the 2019 Ranger will get it too.
The 2019 Ford F-150 Raptor hits showrooms in late 2018, and the 2019 Ranger will hit showrooms in early 2019. Stay tuned for updates.
In the market for an off-road pickup today? You can come by Garber Automall new car showroom serving Jacksonville, Florida and check out our supply of 2018 Ford F-150 Raptors. If you can't make it in, you can check out our online inventory too.