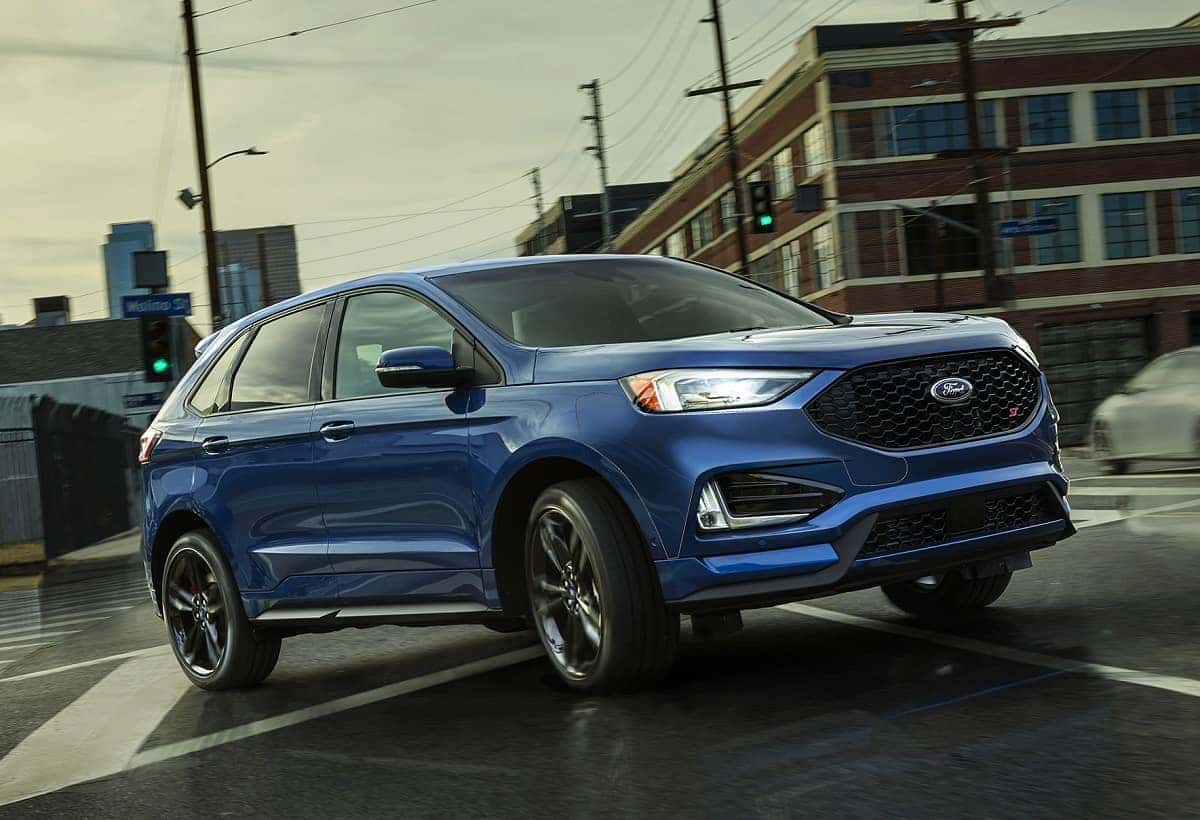 The 2019 Ford Edge will be in showrooms soon, and more information keeps on coming in anticipation of its arrival. Today, we learn the Edge and the performance-oriented Edge ST will use artificial intelligence to help enhance fuel economy.
One of the biggest drags on fuel economy in crossovers and SUVs is all-wheel drive. Ford will overcome this issue in the 2019 Edge with the brand's first-ever all-wheel-drive disconnect. This system will sense when the Edge no longer needs the help of the rear wheels and disconnect them from the powertrain to enhance fuel economy.
What's more impressive is this system uses what's known as "fuzzy logic" to sense when it does and does not need all-wheel drive. So, instead of using only one variable to determine when to activate all-wheel drive, it uses multiple variables like whether the wipers are on, if you're towing a trailer, and the outside temperature.
This system not only saves fuel, but Ford tuned it to be virtually unnoticeable to passengers and the driver. Plus, it makes the switch in just 10 milliseconds.  
Besides this advanced tech, the 2019 Edge uses several other features to improve fuel economy. These include an eight-speed automatic transmission with two overdrive gears, active transmission warmup, automatic start-stop, deceleration fuel shut-off, and exhaust gas recirculation.
This system helps all-wheel-drive-equipped 2019 Ford Edges get 21 mpg city, 28 mpg highway, and 23 mpg combined. This is only a small drop from the front-wheel-drive model, which gets 22 mpg city, 29 mpg highway, and 25 mpg combined.
The Edge ST, which comes standard with all-wheel-drive and a 2.7-liter turbocharged V-6, gets 19 mpg city, 26 mpg highway, and 21 mpg combined. Compared to the 2018 Ford Edge Sport, these are improvements of 2 mpg city, 2 mpg highway, and 1 mpg combined.
We expect to see the 2019 Ford Edge and Edge ST here at the Garber Automall new-car showroom serving Jacksonville, Florida later in September. Stay tuned for updates. Keep an eye on our online inventory to see when the new Edge arrives.