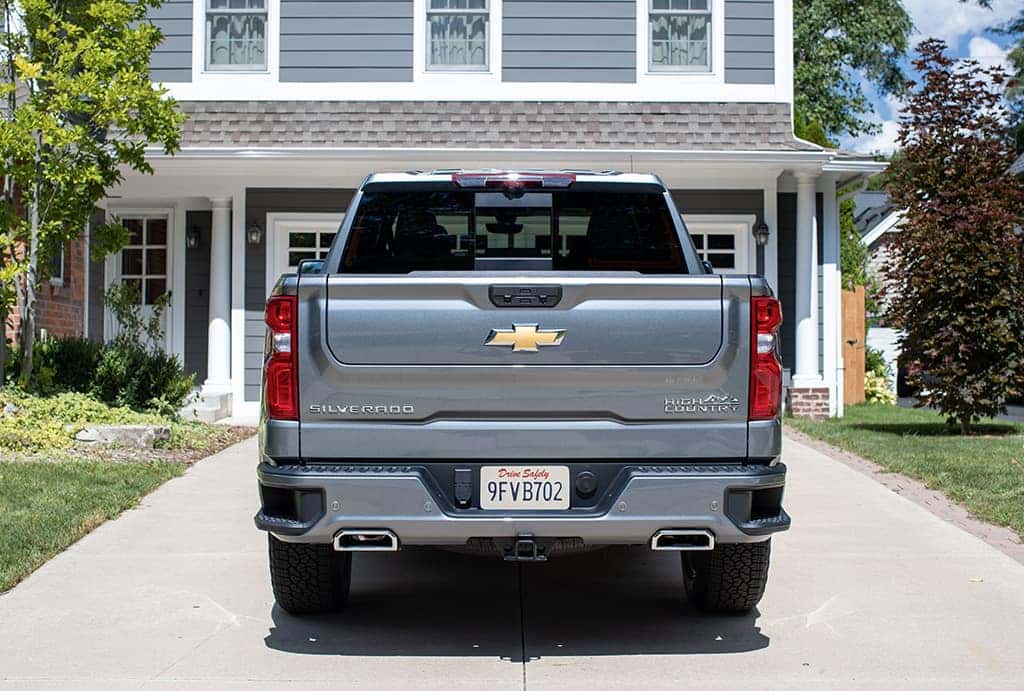 Staying ahead of the competition and pleasing your fans is no easy feat, especially in the truck world. The Chevy Silverado, however, does just fine. Its class-leading bed stands out in available cargo volume year after year. In 2019, the Silverado topped tailgate tech with its power up/down feature. Useful for last-minute, "Oh shoot my hands are full," situations or premeditated, "I know my hands will be full," scenarios.
But the truck segment is a competitive one. So much so that the power up/down tech is already old news despite being an industry-first just two years ago.
How's the Silverado to keep up with the Joneses (and their tailgates)?
Here's your answer: the Silverado's Multi-Flex tailgate. Available on all trims, the Multi-Flex tailgate offers five new functions: (See Below)
Center Gate – Work Surface
Need a work surface? Drop the top half to roll out blueprints, sign documents, or set up your laptop.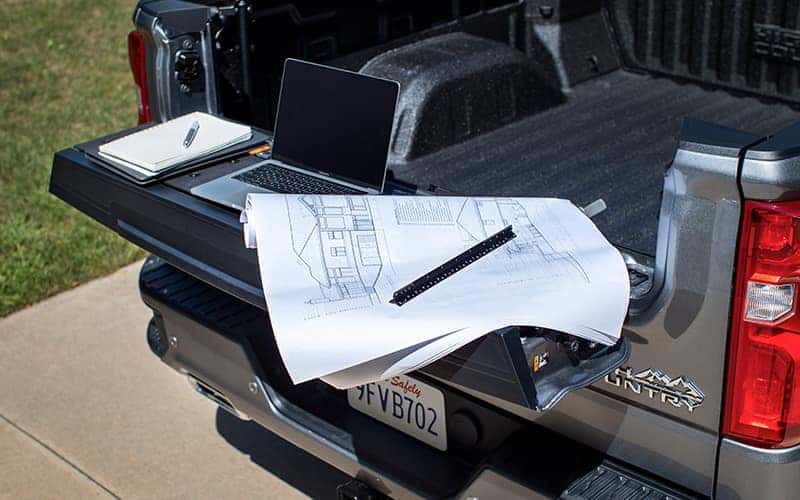 Center Gate – Easy Bed Access
Make loading and unloading easy by lowering and folding down the center portion.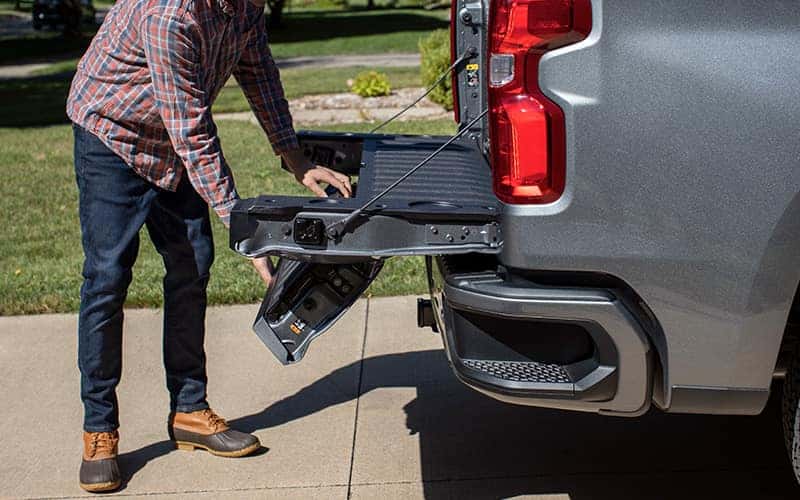 Center Gate – Step
Need to get all the way to the back? That center portion you just dropped down has a step that kicks out to help you climb on in.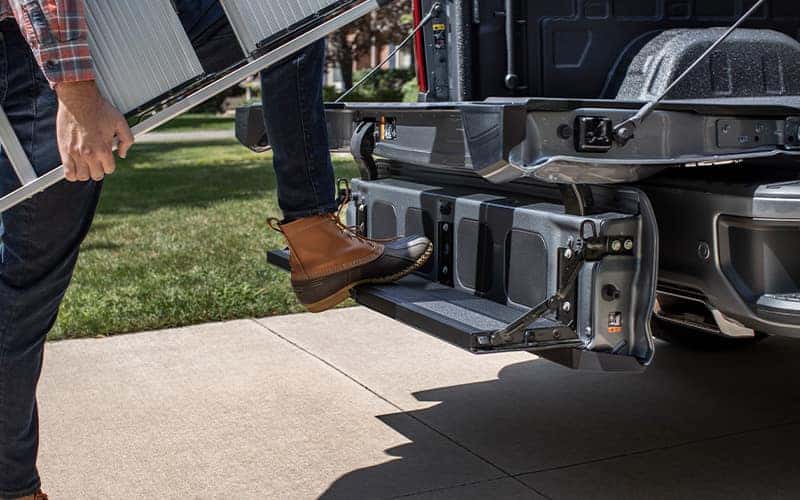 Load Stop – Low Level
And when flat with the bed, that step doubles as a load stop for longer cargo.
Load Stop – High Level
You can even utilize the load stop function with the tailgate locked in place.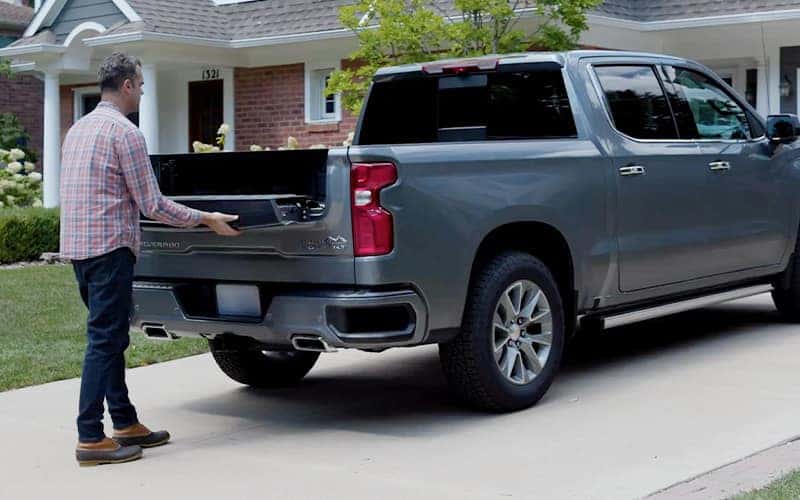 See the new Silverado's Multi-Flex tailgate in action here:

With such a variety of Silverado drivers, each with their own unique needs, it only makes sense to have a tailgate that adjusts from work-work to fun-work, and all kinds of work in between. Check out our full Silverado lineup online and give us a call when you're ready for a test drive.
Make sure to like our Facebook page and follow us on Instagram to get more updates on all things Chevrolet!
Sources:
https://www.motortrend.com/news/2021-ford-f-150-vs-ram-chevrolet-1500-pickup-trucks-specs-details/
https://gmauthority.com/blog/2021/04/2021-chevy-silverado-1500-heres-whats-new-and-different/
https://www.motortrend.com/news/2021-chevrolet-silverado-1500-multi-flex-tailgate/
https://www.motortrend.com/cars/chevrolet/silverado-1500/2019/
https://www.motortrend.com/cars/chevrolet/silverado-1500/2019/2019-chevrolet-silverado-1500-first-look-models-powertrain-choices/
https://www.motortrend.com/news/2019-chevrolet-silverado-a-tale-of-four-tailgates/
https://media.chevrolet.com/media/us/en/chevrolet/bcportal.html/currentVideoId/6254254066001/currentChannelId/Most%20Recent.gsaOff.html