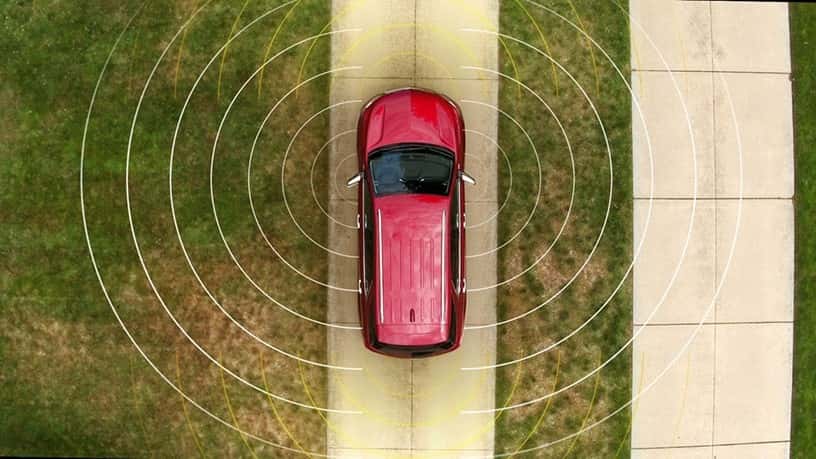 Chevy is proud to announce a new safety feature that will provide drivers with greater visibility on all sides of the vehicle. Starting with the all-new 2018 Equinox, Chevrolet vehicles can equip Surround Vision Technology – a four-camera system that acts as an extra set of eyes to help drivers quickly monitor the car's exterior at low speeds. With this exciting new technology, we can help prevent accidents that happen when backing up or parking and hopefully save lives.
The Surround Vision feature uses four cameras strategically placed around the car. The standard Rear Vision Camera is included, but also a new camera on the front of the car looking forward, and two side-looking cameras under each side mirror. When the driver shifts into reverse, the center-stack instrument panel displays a composite from all four cameras that offers a birds-eye view of the area immediately surrounding the vehicle. There is also an image from the forward- or rear-looking camera, providing the driver with multiple views of the immediate area.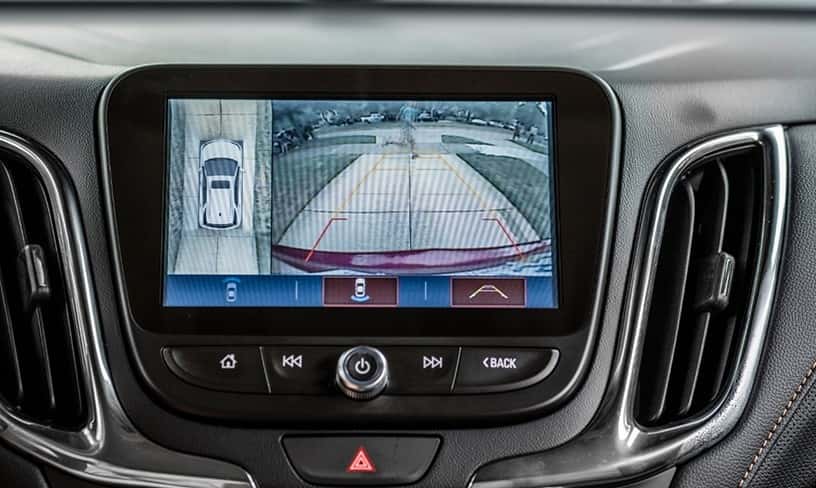 According to the U.S. Department of Transportation, there are more than 200 fatalities and 15,000 injuries each year caused by backover incidents. All of which are preventable with adequate visibility. Chevrolet is seeking to resolve as many of those as possible with this new technology and make your vehicle and home a safer place to be.
"The majority of backover incidents are caused by the driver not being able to see their immediate surroundings," says Rondell Burge, researcher of driver behavior, Chevrolet. "When you hear about backover or frontover incidents involving parents or grandparents and their little ones, your heart sinks. It's personal and at Chevy we want to help drivers see as much of their environment as possible to help them avoid the unthinkable. That's where Surround Vision can help."
The all-new 2018 Chevy Equinox will not only offer Surround Vision and the standard Rear Vision Camera but also provide additional active safety features to keep the drivers and passengers safe. You can look forward to the new Rear Seat Reminder feature, as well as Teen Driver controls to help teach the new driver in your house good driving habits as soon as possible. Chevrolet wants to help the driver and passengers stay safe, comfortable, and connected.
Chevrolet offers Surround Vision on the 2018 Chevrolet Bolt EV, Equinox, and Traverse. Rear Vision Camera is available on the 2018 Chevrolet Bolt EV, Camaro, City Express, Colorado, Corvette, Cruze, Equinox, Express, Impala, Malibu, Silverado, Silverado HD, Sonic, Spark, Suburban, Tahoe, Traverse, Trax, and Volt.
Drive with confidence wherever you go with a new Chevy vehicle. Stop by today to take a test drive of any of our new Chevrolet vehicles to experience the active safety features today!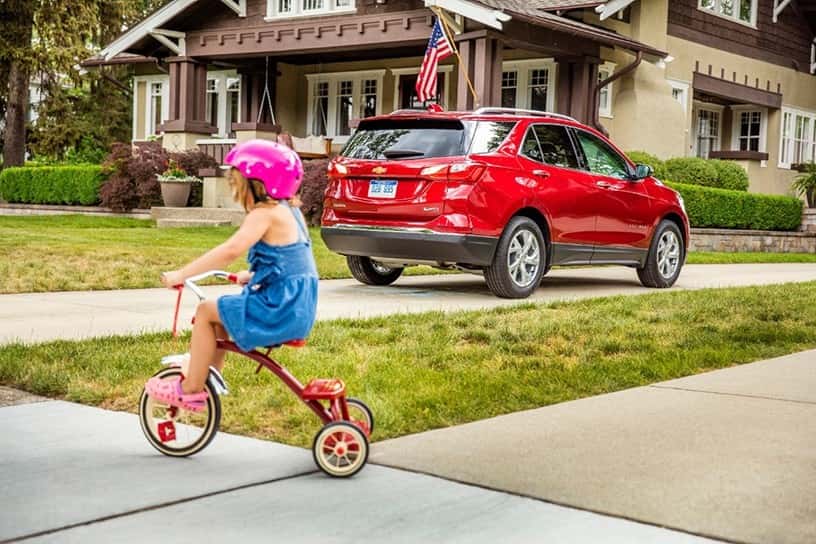 Images courtesy of Chevrolet Media