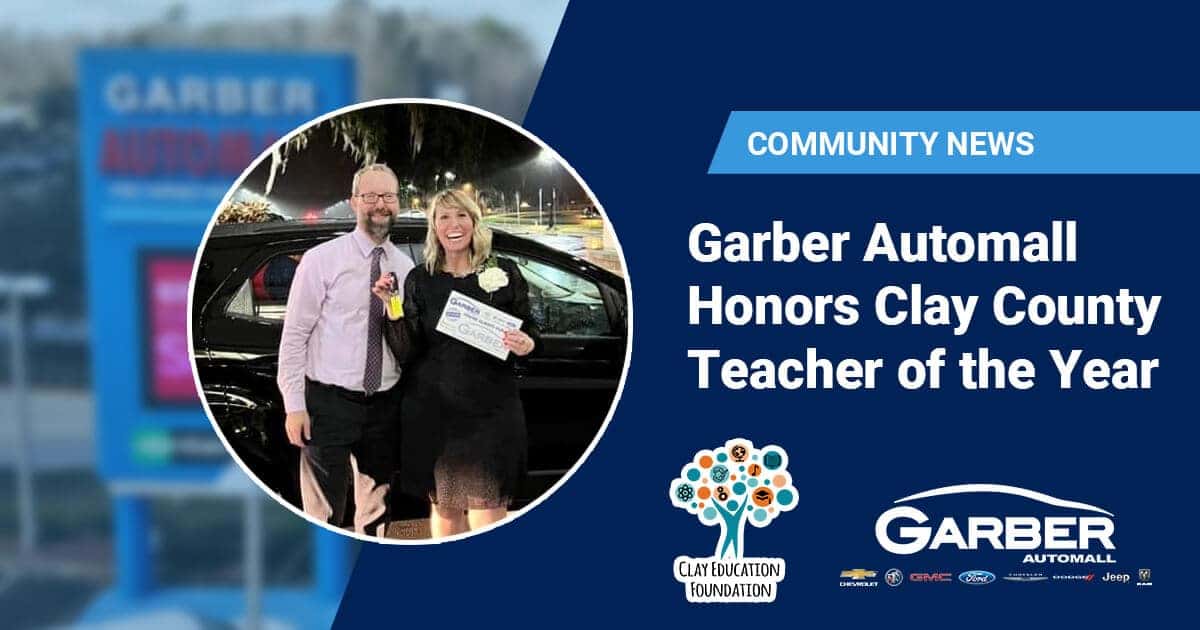 Garber proudly supports the communities we serve, and we love to show up in unique ways to  reflect that support in action.
On February 4, Garber Automall in Jacksonville, Florida, got the opportunity to show appreciation to the Clay County educational system and recognize their hard work in helping mold the next generation.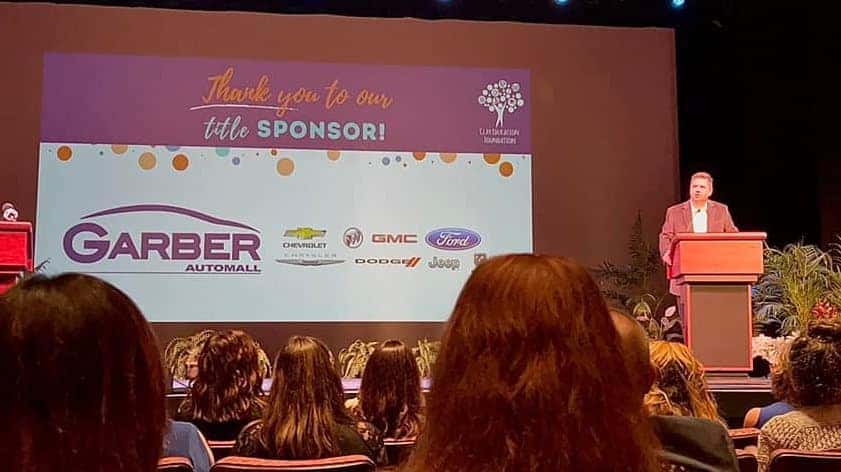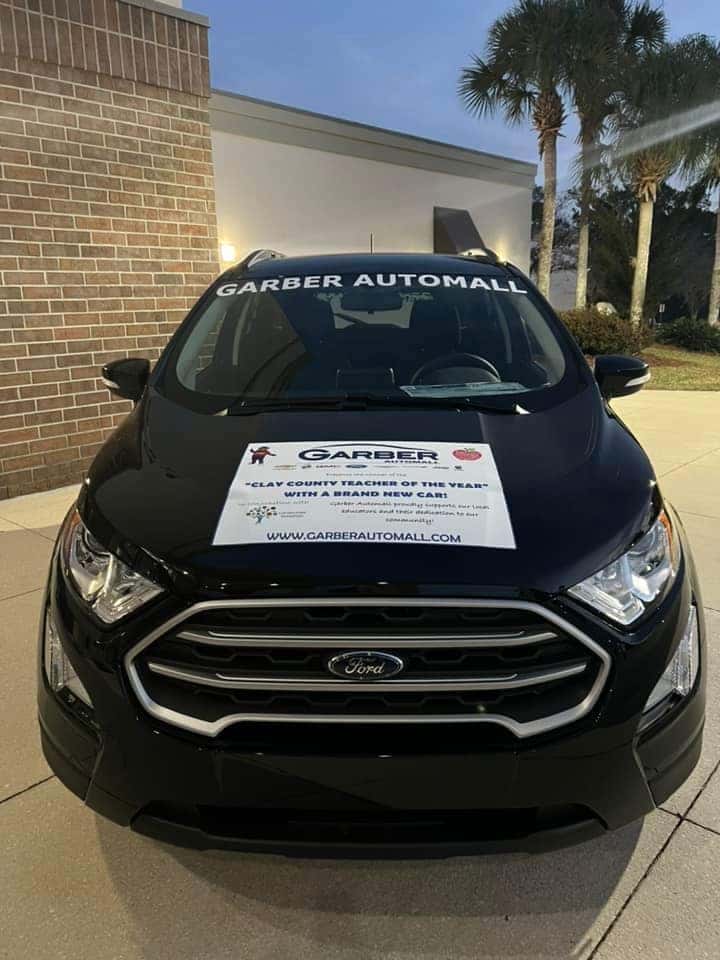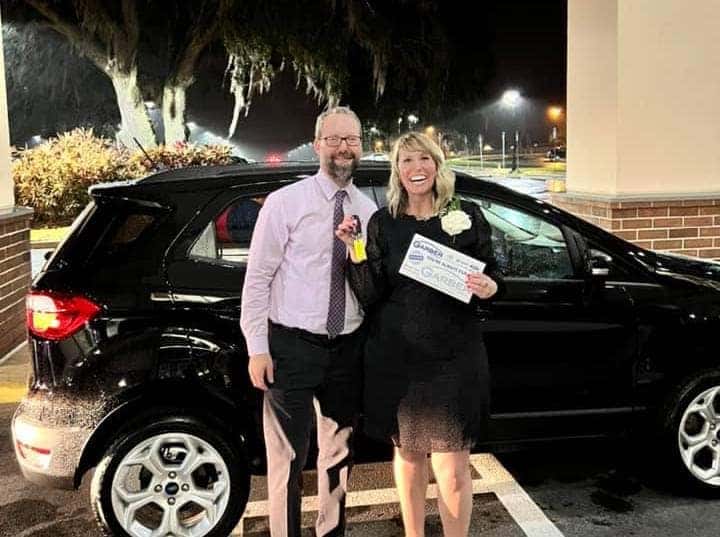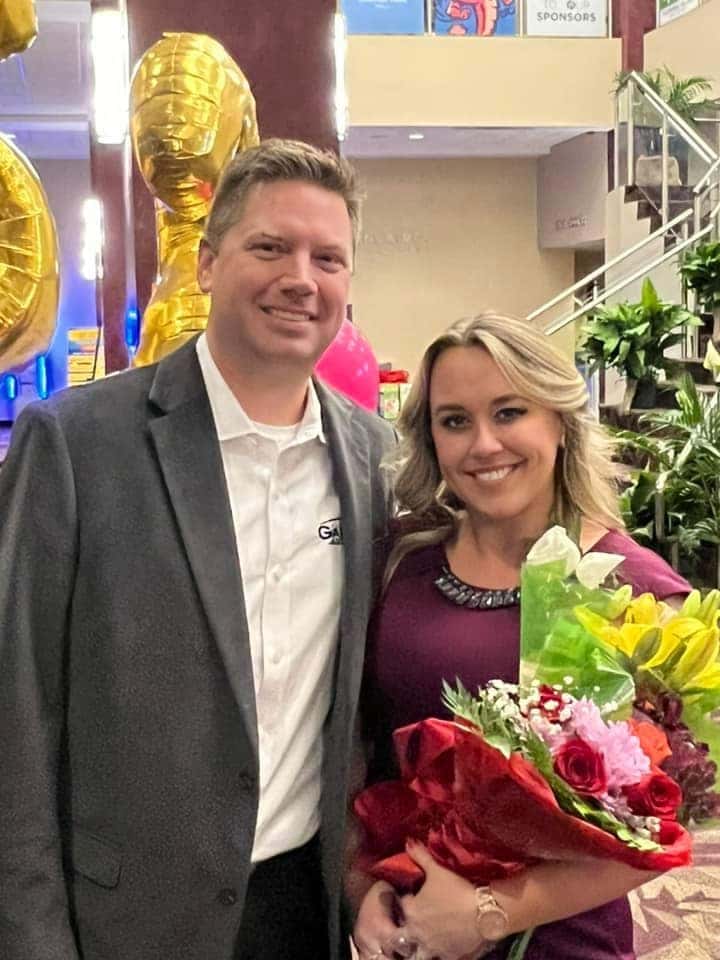 Garber Automall served as the proud title sponsor of the Clay Education Foundation's annual Apple Awards: an evening to recognize the county's top educators.
Along with serving as the title sponsor, the dealership also donated a brand-new vehicle, which was awarded to the Clay County Teacher of the Year, Melissa Matz.
Educators are one of the backbones of our communities, helping prepare the next generation to learn and grow. Congratulations to Clay County educators – we are happy to help honor you!